What to expect at Timonium 2019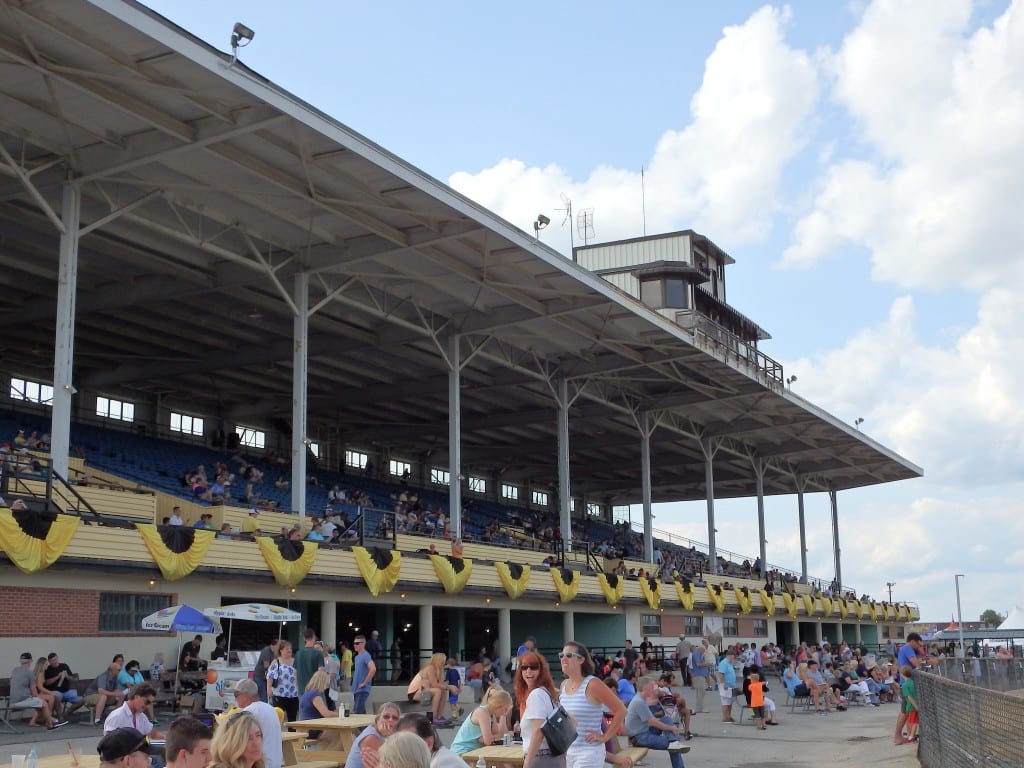 The Big T. Photo by The Racing Biz.
Maryland racing's annual busman's holiday kicks off August 23: the seven days of racing at the State Fair in Timonium.
Racing at the Fair is a longstanding Maryland tradition — as Maryland, you might say, as crabcakes (but without the little hammers). It's like a racing Brigadoon, a taste of the way racing used to be that reappears from the mists once a year.
Here's what to watch for during the 2019 Big T meet:Here's what to watch for during the 2019 Big T meet:
1. New names and faces — The leading trainer by starts at the 2018 Big T meet was Claudio Gonzalez, hardly a new name. In fact, he's frequently the leading trainer around these parts. But right behind him was Gerald Brooks, and in fourth was Charlie Frock. The same goes for the jockey colony, as last year's leader by starts was J. D. Acosta, with Kevin Gomez, Angel Cruz, and Erin Walker filling out the top four.
2. Pictures of the Ferris Wheel — It wouldn't be the Big T if every photographer and would-be photographer (and, like me, dope with a camera) didn't try to take shots with horses running past the Ferris Wheel. What's a Fair without a Ferris wheel, after all?
3. Two stakes — Just a couple of years removed from no stakes during the meet, Timonium for the second straight year will host a pair of added money events. The first, taking place August 24, is the $75,000 Maryland Coalition for three-year-olds and up going 6 1/2 furlongs (two turns). That race drew 37 nominations, while the $75,000 Timonium Distaff, for Maryland-bred or -sired fillies and mares to be run August 31, drew 30.
4. Turns — Since it's a bullring track, horses spend a lot of time on the turns at Timonium. Commonly run distances at the Big T range from four furlongs (one turn) to 1 1/16 miles (three). The nine-race opening day card will be contested around a total of 16 turns.
5. Enthusiastic crowds — Most days at most tracks, most of the people are playing the simos rather than the live local product, That's not the case at Timonium, though, so you can expect plenty of cheering as the horses turn for home. Plus, fans can get up close and personal to jocks and trainers, and that intermingling is one of the meet's special elements.
6. College Day 2.0 — Last year's College Day — at which nine $1,000 scholarships were awarded to area students — was such a success that it's been brought back for year two. To register for the chance to win, click here!
Timonium's daily post time is 1:05 p.m. Keep up with all the action, including daily full-card picks and analysis, right here on The Racing Biz.