Timonium: Racing Brigadoon set for final weekend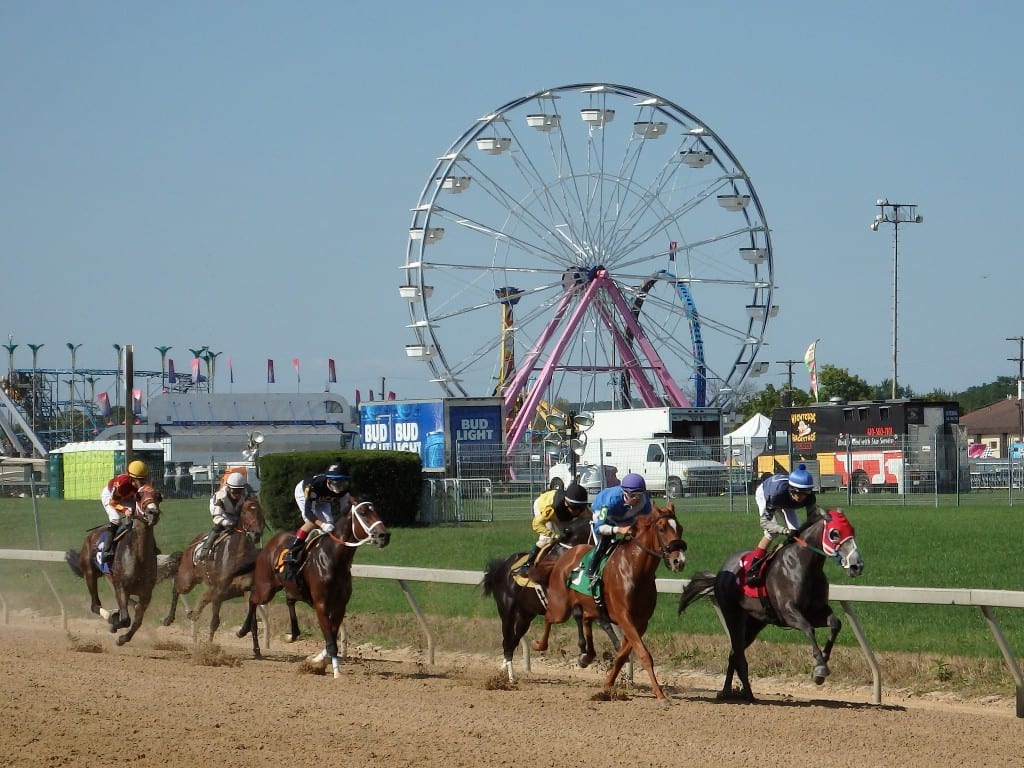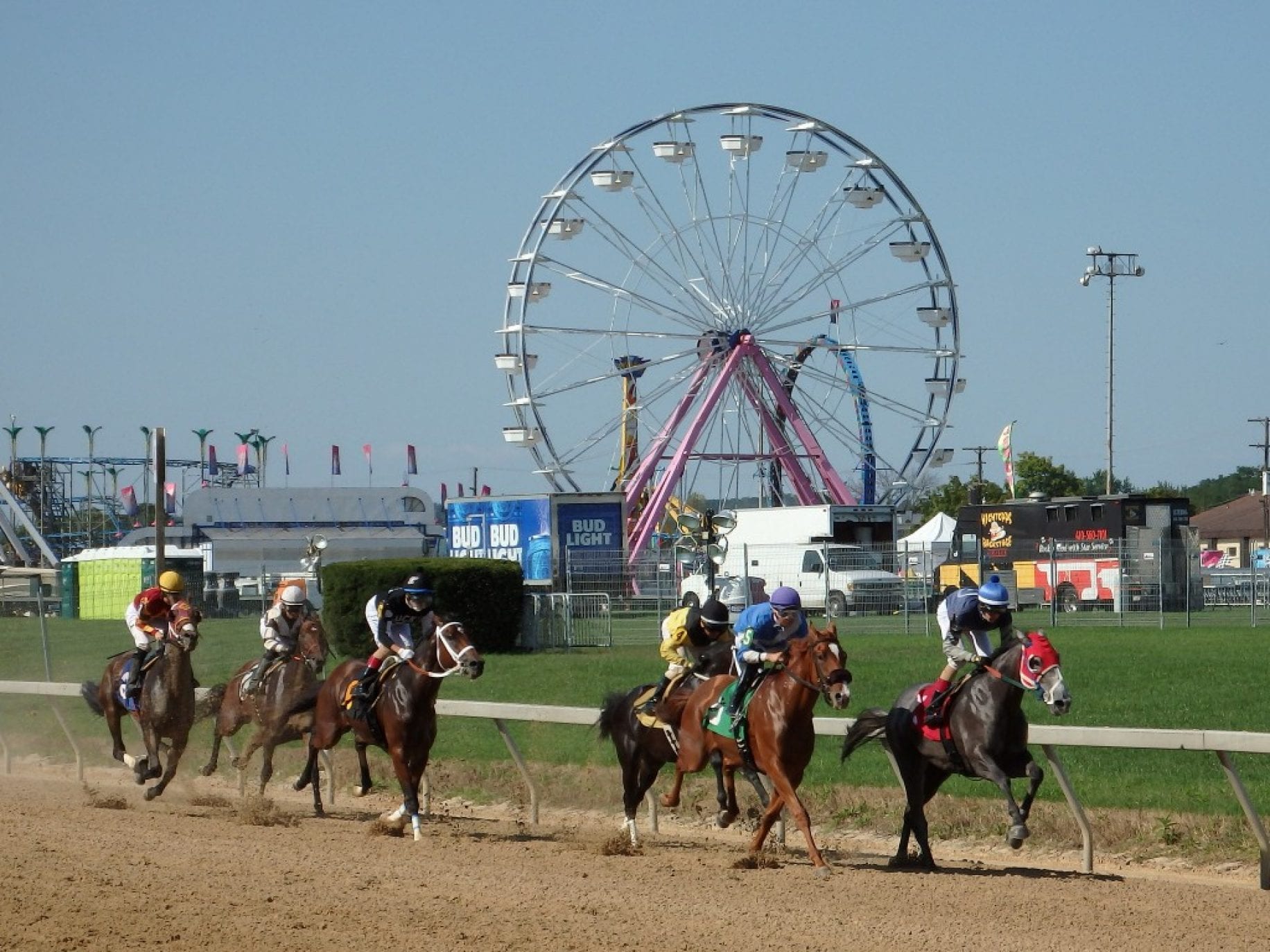 Photo by The Racing Biz.
by Frank Vespe
You can meet just about anyone at the Timonium races. Say, sporting artist Sam Robinson. Or Miss Maryland Agriculture. Or the Governor.
Or even septuagenarian trainer Charlie Frock, telling an involved story about introducing somebody else to the Governor.
Maryland racing's Brigadoon reappeared this past weekend, its first of two weekends of live racing. Action is set to continue Friday for the final four days of the meet.
And while there are improvements to the facility – the expanded and improved paddock is a nice addition, and the infield video board… well, that intermittently worked –in point of fact, Timonium's attraction lies not in what is new but what is not.
The more things change, and so forth.
Timonium's a different kind of place, and not just because of its bullring configuration, smell of corndogs in the air, and Ferris wheel on the far turn.
Speaking of which: Will your horse win? I asked one trainer prior to his charge's race.
"If he doesn't freak out when he sees the Ferris wheel, he will," came the reply. He didn't – freak out, that is – and then did – win, that is.
But the other thing: the names and faces don't change much over the year at Laurel and Pimlico, but at the Big T, they kinda do.
The top jockeys by starters at the recently completed Laurel summer meet, for example, were Weston Hamilton, Feargal Lynch, and Horacio Karamanos.
Not one of those has made even a single start at Timonium.
In their steads: J. D. Acosta, Kevin Gomez, and Angel Cruz. Cruz also leads the colony with four wins through the first weekend; Erin Walker, who has made virtually all of her other starts this year at Presque Isle Downs, is hot on his trail with three winners.
Likewise (if to a lesser extent) the trainer standings. Among the top five by starts at the Big T are Gerald Brooks (one start at Laurel but 10 in the first weekend here) and Charlie Frock (22 starts at Laurel, eight on the first weekend here).
And then there's the question of atmosphere. Laurel and Pimlico often feel like places where serious racing business is conducted, where pricey horses from good barns may try to make their names. The connections may or may not show up; they may be New York shippers, for example, or just too busy that day.
Timonium, on the other hand, feels like a place where… well, where a trainer has to worry about his horse's reaction to the Ferris wheel. To say nothing of the corndogs.
The connections are always, always there to greet their winning horses. And they seemingly invariably have tales of their personal links to Timonium: this one had his first job there, that one worked in the racing office, and, oh, you remember when they used to have 42 days of live racing here?
Think of it this way: If Cheers had been set at a racetrack, it would have had to be at the Big T.
Which raises another question: Who'd be Norm?