Delaware Park Handicappers' Notebook 2019 Vol. 14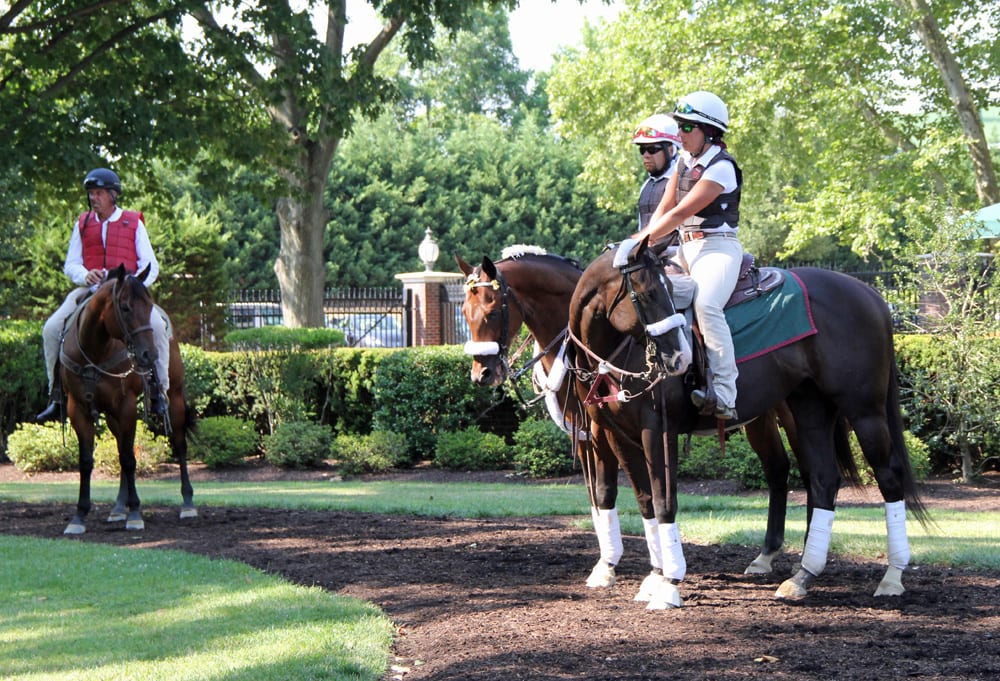 In the paddock on Delaware Handicap day. Photo by Allison Janezic.
Correspondent Doug McCoy returns with his weekly Delaware Park Handicappers' Notebook, featuring horses to watch, bet-backs, and more.
Horses and races to watch
DANCING COOL (AUGUST 14, RACE 2): Tried unsuccessfully to close through the stretch over a wet surface that was EXTREMELY speed favoring that day. Watch for this one back over a fair racing surface.
MAYNOOTH (AUGUST 14, RACE 3): This one closed well over a wet and very speed-favoring surface. Watch for bias on day this one returns; if it looks even, he's worth a bet.
SEAT OF HONOR (AUGUST 14,RACE 4): Another horse who closed against the pronounced bias present on August 14. Will be tough in race with some speed in it over a surface that plays even.
DA WINNER IS (AUGUST 15, RACE 3): Finished strong last out; eight-time winner likes this strip with three local victories. Solid veteran.
Jock/trainer Watch: Performers of the week
Jockey Daniel Centeno enjoyed a productive week in Delaware, winning with four of 10 starters. Seven of his 10 mounts finished in the money, and Centeno's four winners averaged a mutuel payoff of $10.60 for a $2 win wager. Overall, Centeno has won with 25 of 93 starters at Delaware Park (27%), good for fourth among all jockeys despite having had fewer starts than any other jockey in the top 10.
Handicapper's tool box
YOUR BETTING SHOULD BE UNBIASED, EVEN IF THE RACETRACK ISN'T
This season the Delaware Park racing surface has played about as fair as horseplayers could ask for, with speed types and late runners having equal chances to win most days. But as is the case with any racing strip, there are days when track conditions produce pronounced biases and one of those days was Wednesday, August 14.
Rains in the area had pelted the surface and left the track sloppy and sealed. It was obvious early in the program that horses who held the lead turning into the stretch were extremely hard to stay with or run down. A number of runners made middle moves to look like threats in the final turn that day only to flatten out through the stretch.
Smart handicappers should put a circle around August 14th, remembering that the front runners were certainly help by the bias while closers were at a distinct disadvantage.
LATEST DELAWARE RACING NEWS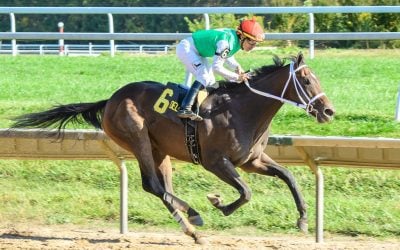 When owner Chuck Zacney began looking for a name for his Street Sense colt, he remembered a late friend who had been one of the WWII era Tuskegee Airmen.