Lauralea Glaser racing again for love of the game, horses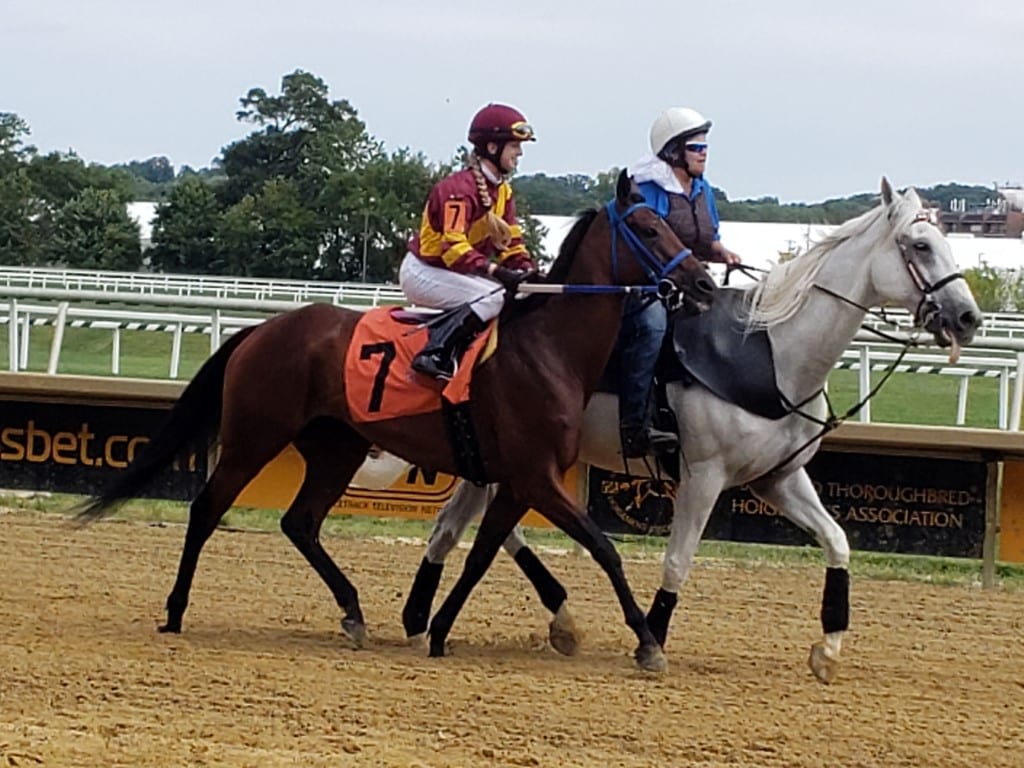 Lauralea Glaser aboard Tizadoozi. Photo by The Racing Biz.
When Beltway Bob rallied outside to win a $16,000 claiming race on the turf Friday at Laurel Park, it was the five-year-old's first win in exactly one year.
That's a pretty long time between victories, but nowhere near as long as his jockey, Lauralea Glaser, went between visits to the winner's circle. The win was Glaser's first in 670 days, since October 8, 2017.
That hiatus, though, was by design, the 24-year-old Glaser said. After three-years-and-change of scuffling, she decided to step away from race-riding. She went most of that time — from mid-December of 2017 to late July of this year — without a single mount.
"There's so many good riders here that everybody's fighting for mounts," she explained. "You end up scraping the bottom of the barrel, and you get kind of sour about it."
Glaser's won with about eight percent of her career mounts (62 of 774) with career purse earnings of just over $1.4 million, and she's not kidding about the kind of mounts she was getting. Her average winner in 2016 paid over $20.
"I gave myself a little bit of a break, kind of let myself recoup, and then decided I wanted to come back," she said.
During her time away, Glaser continued to gallop horses for trainers Dove Houghton and Greg Wilson, and it was the latter who gave her a leg up on Beltway Bob.
"He's a horse that I've been galloping since he was a two-year-old and he's now five, and I know him really, really well," Glaser said. "Greg (Wilson) is great, and it was awesome to win for Greg."
Friday's victory was just the second mount of Glaser's don't-call-it-a-comeback. The first had come for Houghton in a fifth-place finish aboard Dixie Do Good July 27 at Laurel.
And on Saturday she had a pickup mount, riding Tizadoozi to a late-running fourth-place finish at 71-1 odds for trainer Nancy Heil.
"She has real heart," Glaser said of Tizadoozi. "She was a longshot, but I know Nancy (Heil) and I know she knows her horses. That horse, she was running at the end."
But don't expect to see Glaser riding five a day any time soon. She's happy to be riding races again, but it's not about volume.
"I'm not hustling. I'm not trying to make a big business out of it," she explained. "I'm keeping my salary galloping horses. As the mounts come up for people that I like and horses that I like, just do it and enjoy it and be happy."
Taking things as they come, enjoying the moments: it's perhaps an admirable perspective for the native of Bliss, NY, a small town southeast of Buffalo.
"I'm not in it for the money, for the job," Glaser said. "I love the game, and I love the horses."
LAUREL PARK NOTES The Graham Motion-trained Lucky Jingle, a two-year-old Tonalist filly, broke her maiden at second asking in a $40,000 maiden special weight test Saturday with Wes Hamilton in the irons… Lonely Drifter saw her seven-race win streak snapped in the fourth race starter allowance when she was second as the 3-5 favorite to Neyami… Square Shooter narrowly prevailed in the day's feature, $55,000 open allowance contest going six furlongs on the turf. Under Jorge Vargas, Jr., she won by a nose in 1:10.64 for six furlongs over a yielding turf course for trainer Jeremiah Englehart…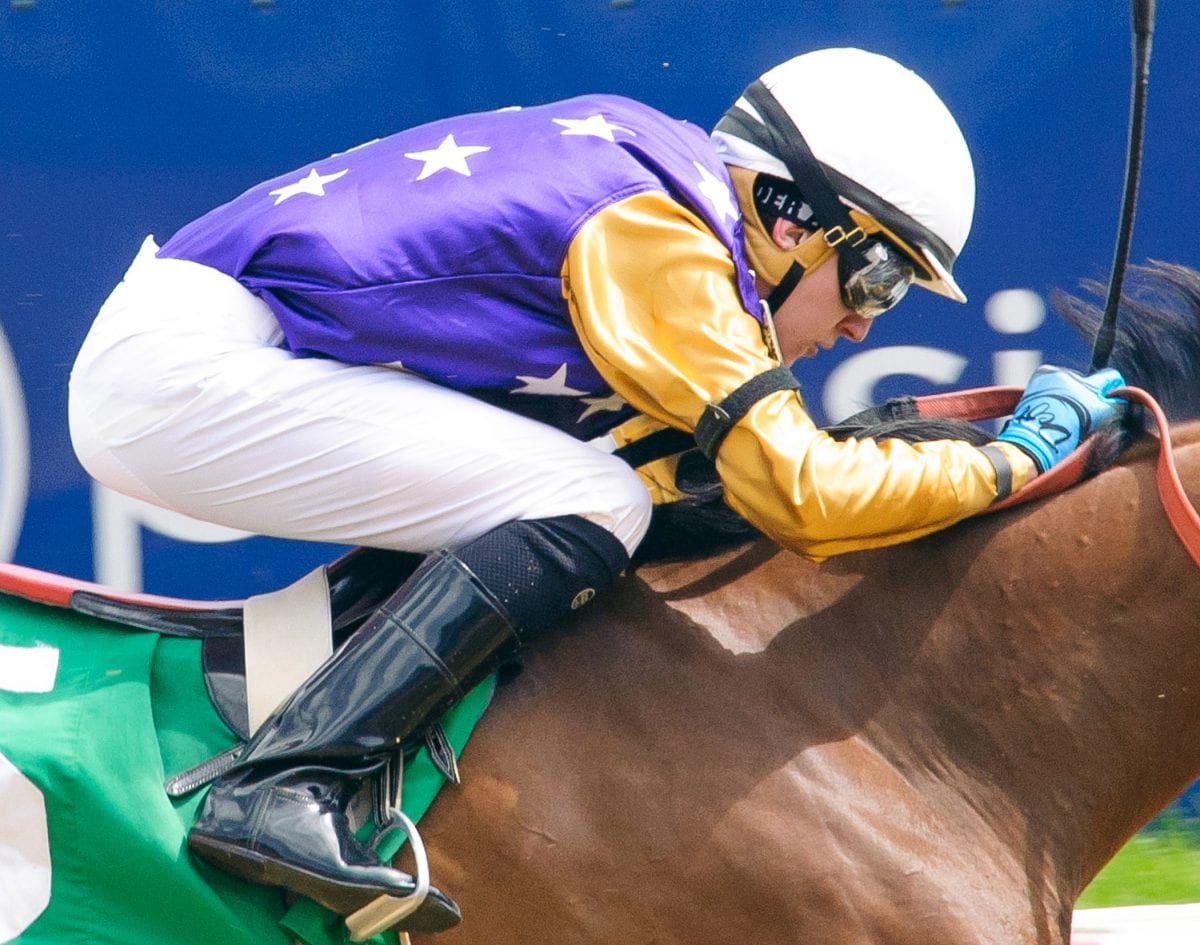 Our correspondent caught up with some jockeys who previously rode regularly at Delaware Park to learn their fondest moments or memories in the First State.