Please Flatter Me to get a break till mid-fall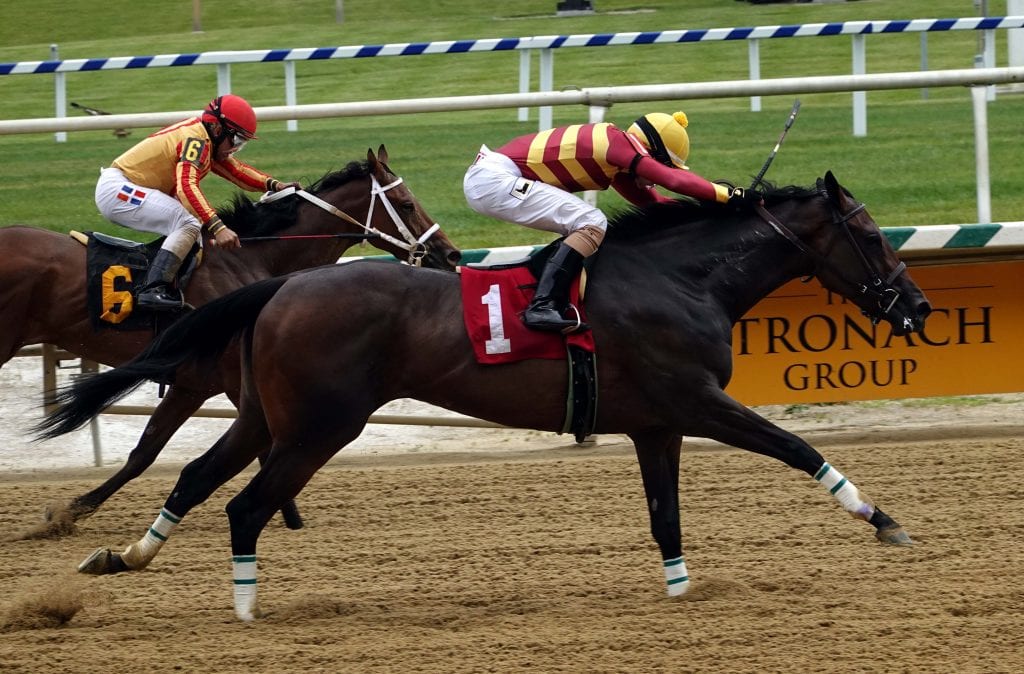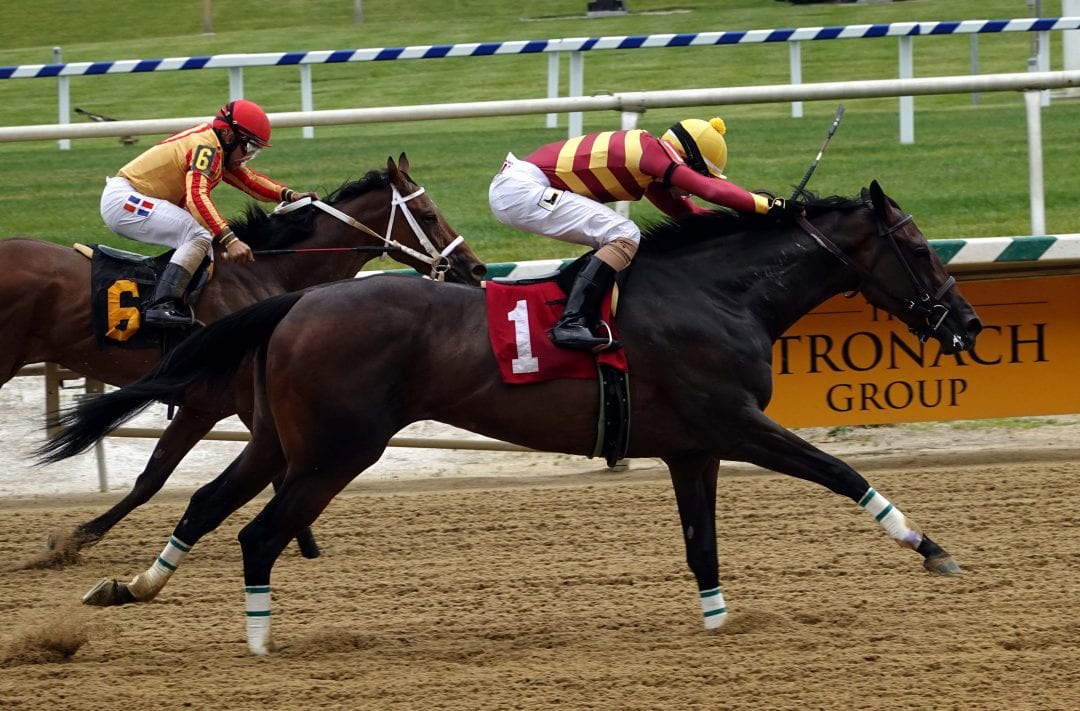 Please Flatter Me won the Alma North Stakes. Photo by Laurie Asseo.
Heider Family Stables, Madaket Stables and Doheny Racing Stable's Maryland-based multiple stakes winner Please Flatter Me will be getting some time off following her off-the-board finish in the Test (G1) Aug. 3 at Saratoga.
Trainer Mark Reid said the 3-year-old Munnings filly emerged from her Grade 1 debut in the seven-furlong Test in good order, but has earned a late summer vacation after running seven times in 9 ½ months since her unveiling last fall at Penn National.
"We're going to give her a little break now. She's been going non-stop since last March as a baby, and she's just going to get a little time off and freshen up for a fall and winter campaign," Reid said. "She came out fine. I'm going to give her a little time through the rest of this heat and then we'll regroup and see what happens halfway through the fall."
A Pennsylvania-bred that sold for $12,000 at Fasig-Tipton's Midlantic winter mixed sale in January 2017 at the Maryland State Fairgrounds in Timonium, Please Flatter Me won each of her first three starts including the Blue Mountain Juvenile Fillies Stakes at Penn National second time out.
Please Flatter Me's other two stakes wins have both come at Laurel Park, in the Dec. 29 Gin Talking to cap her juvenile season and the June 16 Alma North, both at seven furlongs. In between she was fourth in the March 9 Busher at Aqueduct and second behind Covfefe's record-setting triumph in the May 17 Adena Springs Miss Preakness (G3) at Pimlico Race Course, her graded debut.
In the Test, Please Flatter Me found herself in a contending position racing outside in fourth, just two lengths off Kentucky Oaks (G1)-winning leader Serengeti Empress, who was pressed on the lead by Covfefe. Please Flatter Me dropped back to last, though still only 4 ½ lengths off the pace, before fading late behind Covfefe to finish seventh.
"I was a little surprised; not that she didn't win, because [Covfefe] got a 98 Beyer [Speed Figure] and a four or five on the sheets, and it was a very fast race," Reid said. "I was surprised she didn't run a little further than she did, and I was surprised she wasn't battling for third rather than at the back of the pack."
Though his filly had shipped out of state twice before, and has only raced once over her home track of Pimlico, Reid felt the atmosphere may have contributed to Please Flatter Me expending too much energy before the Test, where horses are led on a path that winds through the backyard crowd to Saratoga's open-air paddock.
"Something she never did down here, she came a little unglued in the paddock. They have to go down to a staging barn, so they leave a race early and this was all new to her," Reid said. "They come into that paddock at Saratoga that's wide open with people walking all over, right up against her, and she got to blowing and snorting and heating up pretty good before I got the tack on her.
"It's a whole different kettle of fish they have to face up there. Some it doesn't bother. She had been off five weeks and I had her kind of on her toes because I wanted a little extra oomph in there, but I think it may have kind of overdone her a hair," he added. "I'm going to say that had an effect on her. I'm not going to say she could have won, but she should have run a little bit better."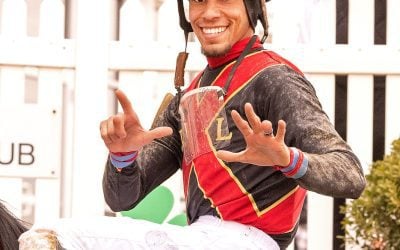 Powered by a seven-win Friday at Laurel Park, jockey Jaime Rodriguez was named the Jockeys' Guild's Jockey of the Week.