Delaware Park Handicappers' Notebook 2019 Vol. 12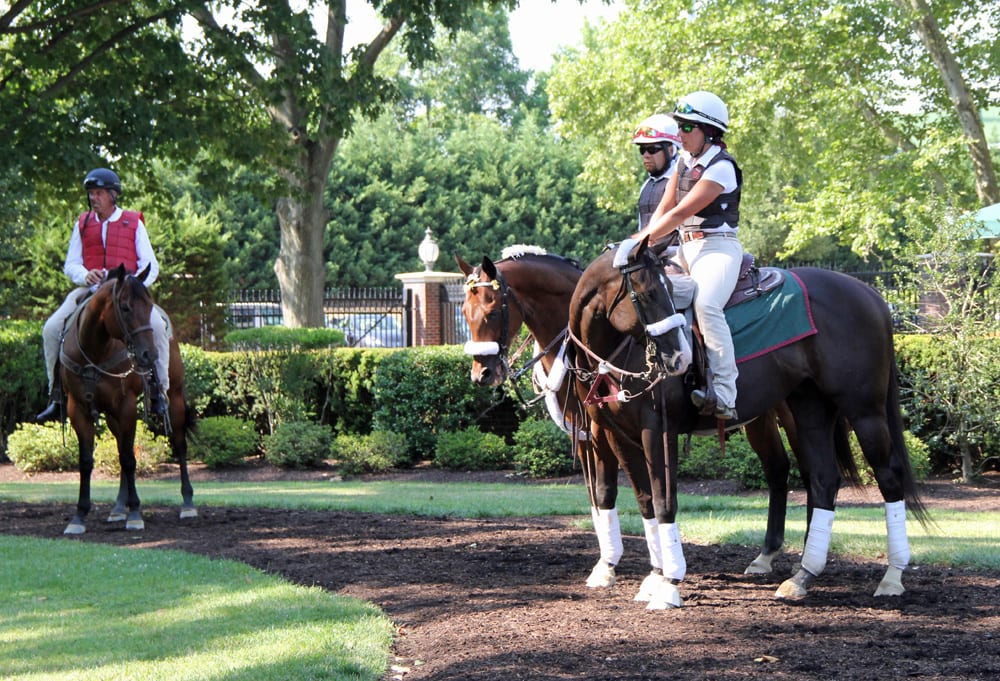 In the paddock on Delaware Handicap day. Photo by Allison Janezic.
Correspondent Doug McCoy returns with his weekly Delaware Park Handicappers' Notebook, featuring horses to watch, bet-backs, and more.
Horses and races to watch
ROAD TO OZ (JULY 27, RACE 1): Made a bold move to the lead only to get run down late by favorite. Was first start for sharp stable and first race since May. Will be hard to beat at same level next out.

LINDA'S NEKIA (JULY 27, RACE 1): Ran down well-meant leader late despite running up heels and being forced to check and swing outside in second turn. Can certainly repeat with clear sailing.

BROKEN ENGLISH (JULY 25, RACE 6): First time starter with some decent bloodlines made a very wide middle move to contention through second turn of debut but then was outkicked down the lane under weak handling. Change of pilots and better trip could produce an upset next out with this one.

JULY 25, RACE ONE: This starter allowance sprint was about as competitive and evenly matched as you will find. Every starter in the six horse field was involved at one point or another and the first four finishers were in a blanket finish with less than 2 lengths separating the winner from the fourth place finisher. Watch for anybody exiting this heat!
Jock/trainer Watch: Performers of the week
Daniel Centeno is one of the hardest-working riders in the Mid-Atlantic, and on any given day you can find him anywhere from Penn National to Charlestown. That busy schedule is one reason why he's not higher in the standings here, but this week he showed he's at home at Delaware Park by winning with three of five starters, with one of the other two finishing second. His average win payoff for the week was $10.50, the highest of any rider who won more than one race during the week. Overall, Centeno has 17 wins from 67 starts at Delaware Park, good for a tie for fourth in wins while sporting a 25% strike rate.
Handicapper's tool box
FOCUS ON SECOND START OFF THE CLAIM
There are a lot of stats now available to the handicapper these days, and one that gets a lot of notice is how horses do in the first race off the claim. It's a good stat and certainly one that can prove helpful, but down through the years we've found the second start off the claim is often THE key race for new acquisitions.
Often a trainer will claim a horse and then run that horse back fairly quickly. Often the horse will running at a higher class level or at an inopportune distance or surface. This tells us this is a test run by the trainer to get a feel of a new claim's ability and potential.
Then you'll see the horse be given a short break, like six or eight weeks. A number of stables take that time to rectify some minor physical problems and to make other adjustments, such as equipment changes. Things like treating feet, changing the way a horse is shod, working on teeth and other steps can often produce substantial changes in a horse's ability to run his or her best.
And from a value standpoint, that horse will often be a much healthier price than it was in its first race for new connections.
Short break, second start for sharp outfits, that's the time to step up.
LATEST DELAWARE RACING NEWS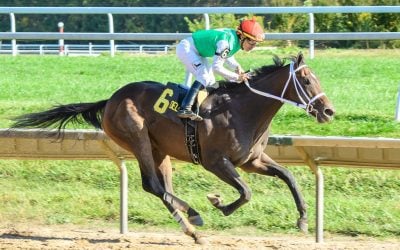 When owner Chuck Zacney began looking for a name for his Street Sense colt, he remembered a late friend who had been one of the WWII era Tuskegee Airmen.