Firm ground could give Dynatail leg up in Just a Kiss
Dynatail won the Susquehanna Stakes. Photo by Allison Janezic.
There are a quartet of MATCH races on the card for Saturday's Delaware Handicap, and one of the more interesting of those $100,000 contests is the Just A Kiss Stakes for fillies and mares going 1 1/16 miles on the grass.
Bill Mott's Irish-bred Capla Temptress (8-5 morning line) will most likely go postward as the favorite in the Just a Kiss off her close sixth in the Grade 1 What A Game at Belmont last time out, but veteran horseman Mike Dini sends out a dangerous rival in Dynatail (9-2), a mare who loves to be in the thick of things and rarely runs a poor race.
Well, rarely except for last time. Dynatail tried graded company last time out in the Grade 3 Eatontown Stakes at Monmouth Park over a turf course listed as "good" but finished last in a race her trainer says he probably should have skipped.
"She just doesn't like a soft, mushy turf course and that's what we had for the Eatontown," Dini pointed out. "It had rained all week and I probably shouldn't have run her so you can chalk that one up to the trainer's mistake. She likes a firm or even hard surface, and I'm hoping that's what we'll have Saturday. If we do, you'll see a different Dynatail than the one who ran last time."
A stakes winner at three, Dynatail was winless as a four-year-old until her final start of the season, in allowance company at Keeneland. But Dini says the five-year-old Hightail mare, who is owned by Ballybrit Stable LLC, really matured over the winter and is finally the full package after having battled some physical challenges.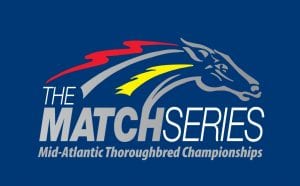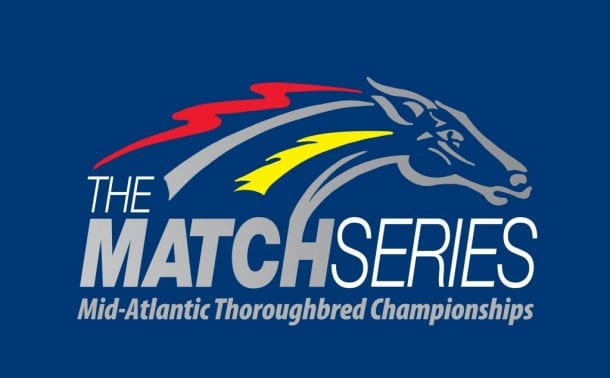 "She had some feet problems that just needed some time, which we gave her, and now she's older, more composed and a more versatile horse," her trainer explained. "When she was younger, she was all about speed, go to the front and catch me if you can. But now she's very comfortable sitting just off the pace and stalking the leaders if she's not in front. I really think now she enjoys going after a horse turning for home these days."
Dynatail easily won Penn National's Susquehanna Stakes June 1, which tied her for fourth in the overall MATCH Series standings with 10 points. She is also tied for the lead in the fillies and mares long on the turf division. Quick Witted (1 point) and Unbridled Escape (2) are the other runners in Saturday's field that have MATCH Series points.
Surrounding that win at Penn are a pair of tries for Dynatail in graded company, a better-than-it-looks fifth in the Grade 3 Gallorette at Pimlico on the Preakness undercard and then the disappointing effort at Monmouth June 22.
Outside of Unbridled Escape, whom Dynatail soundly defeated in the Susquehanna Stakes at Penn National, there's not a lot of speed in the Just a Kiss. Dini has secured the services of Alex Cintron, who is riding as well as anybody in the Mid-Atlantic right now and figures to put her into the mix early.
The Just a Kiss will mark Dynatail's fifth start since April, and Dini says when she's doing well, she likes to run often. He's confident that with better footing, she'll give a much better showing Saturday.
"It looks like we've got to beat Mott's horse, but my mare is doing good now, and if she gets the kind of trip she likes, I've got to think we'll have something to say about things," Dini said.