Runnin'toluvya pointed to G3 Iselin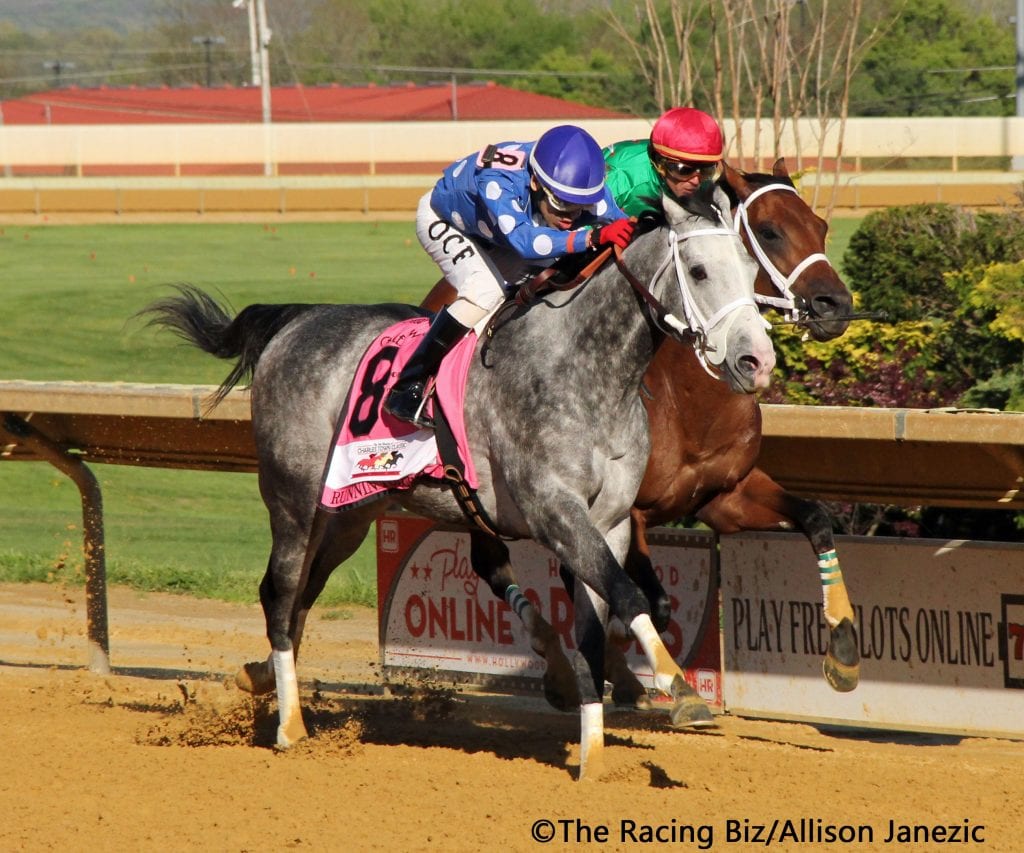 In the weeks after his top trainee, Runnin'toluvya, won the Grade II, $1 million Charles Town Classic on his home track, trainer Tim Grams cautiously mapped out the remainder of his campaign with the main focus being squarely on defending his title in the $350,000 West Virginia Breeders Classic this fall.
Initially, Grams intimated that Runnin'toluvya might be idle through much of the spring and summer after taking the Classic on April 22, but the five-year-old Fiber Sonde gelding was doing so well that Grams could not resist running him back in a two-turn allowance for West Virginia-bred older runners at Charles Town on May 23. Against only three rivals, Runnin'toluvya cruised over the oval to a handy score while getting the seven panels in 1:23.27.
Runnin'toluvya won that event so easily and came out of it so fresh and fit that Grams began pointing him for another stake, initially considering the Grade 1 Stephen Foster at Churchill Downs. But after a glimpse at the nominees, which includes Gift Box, Yoshida and Quip, Grams opted to bypass that event and begin pointing him for the Grade 3, $150,000 Philip Iselin Stakes at Monmouth Park. The Iselin once carried Grade I status and includes past winners such as Nashua, Bold Ruler, Spectacular Bid, Skip Away and Ghostzapper.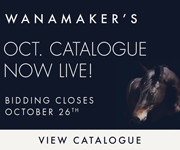 "He's just doing so well, I figure he deserves a chance to keep running somewhere," Grams said. "I was considering the Foster, but the race office told me they were expecting 14 horses and the race was going to have some really good horses. Having to ship there and run over that track against those horses just didn't seem like the best thing to do. I looked at the noms for the Iselin and it looks like a race where he could do well. There's also time between that race and the big one here where I can give him time off and still have him ready for the Classics."
Owned by the Grams Racing Stable of Grams and his wife, Judy [Wolfe] Grams, a former Charles Town jockey, and bred by another former local female rider, Leslie Cromer, Runnin'toluvya has won all three of his starts this year, 10 straight overall and 13 of 17 career outings and is on the cusp of becoming the latest West Virginia-bred to eclipse the $1 million mark in lifetime earnings. Runnin'toluvya won four allowance races before taking the Frank Gall, the WV Breeders Classic, and the A Huevo last fall before opening his current campaign with a win in the Russell Road prep followed by a gritty score in the Charles Town Classic.
"Going into the Charles Town Classic he was doing so good, but I was still nervous about having to face those types of horses," Grams said. "Then when he won it, I thought about just giving him some time off at the farm and coming back for the Gall and the Breeders Classic. He's already paid his way for us this year. But he came out of the big race so good, I wanted to give him another race here. When that open allowance came up, I didn't think it would fill. He won that race so easily it was really like a paid workout."
Runnin'toluvya has always shown talent — he won the Vincent Moscarelli Memorial for two-year-olds on WVBC night 2016 — but it's clear that he's become a different, and better horse in his last several starts.
"He's always been a little high strung, although he is a lot calmer this year," Grams said. "The Iselin looks like a good spot for him. I think he'll like the track and the distance [one-mile and one-sixteenth], and the list of noms did not look that tough."
The Iselin, which is carded Saturday as the 10th race on a 13-race card highlighted by the 66th running of the Grade 1 United Nations, has drawn a field of seven. Among the runners Runnin'toluvya is slated to see is Diamond King, the horse he bested in the Charles Town Classic. Post time is 5:12, and Angel Suarez is named to ride.
Regardless of how well his star performs in the Iselin, Grams exepcts that Runnin'toluvya will return to Charles Town and begin his preparations for the same trio of stakes he won last year – the Frank Gall, the West Virginia Breeders Classic and the A Huevo. He will have three months between the Iselin and the Gall, but the time off will likely benefit the Grams trainee heading into the last portion of his campaign.
"My main goal all year was just to have him ready for the Breeders Classics night," Grams said. "Winning the Charles Town Classic was unexpected. After that, I wanted to give him some time off. But he's been doing so good he acts like he wants to keep running. I'll probably give him some time off after the Iselin and then bring him back for the Gall and the Classic. Everything he does from this point on is really a bonus for us."