Sweetheart warrior Drop Dead Red takes aim at Obeah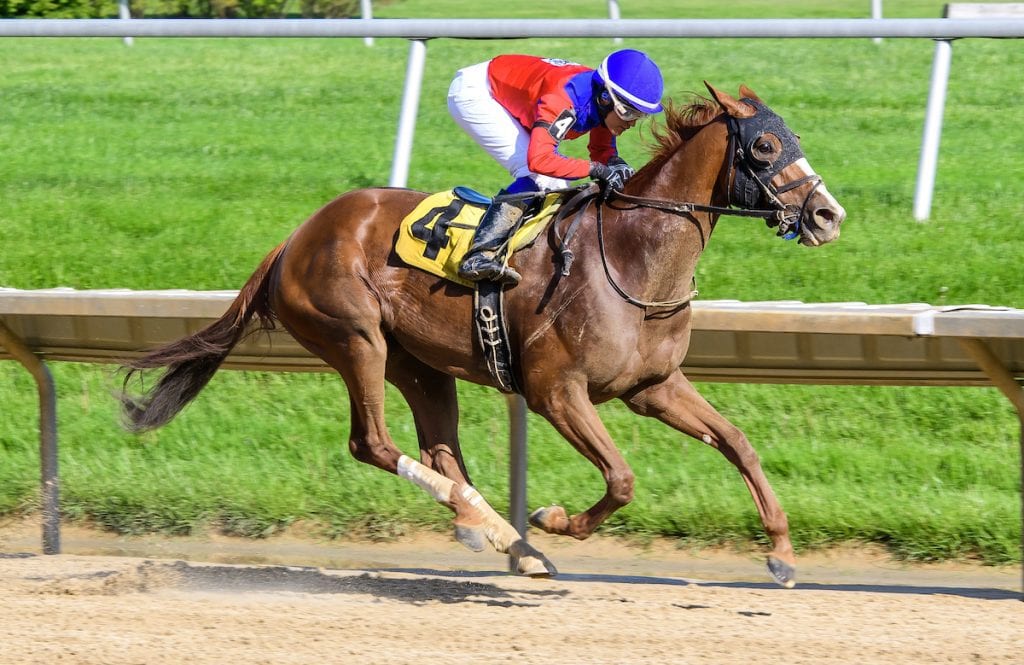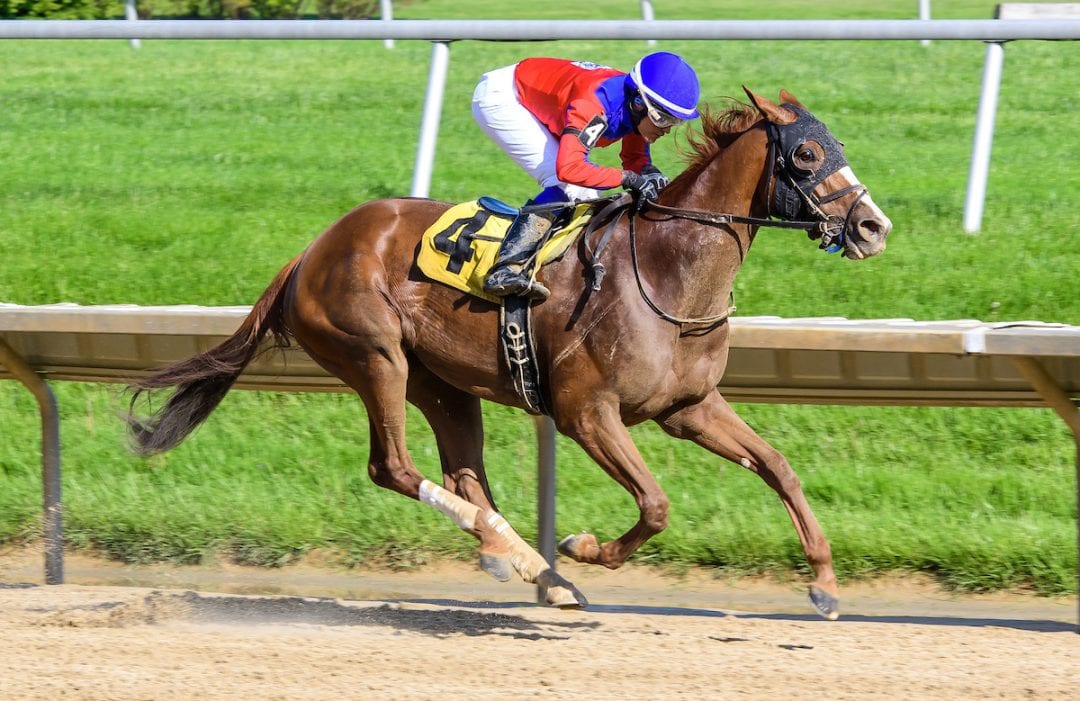 Drop Dead Red. Photo by HoofprintsInc.com.
When a 6-year-old mare named Drop Dead Red arrived at Fair Hill Training Center from Florida it didn't take long for trainer Francis "Tres" Abbott, III to realize he faced a serious challenge.
A lot of horses are lazy during training hours, and their handlers have to resort to different strategies to get them to focus while doing their morning work.
But in the case of Drop Dead Red Abbot faced a different dilemma.
"You could see right from the start that she (Drop Dead Red) was very hard on herself when she trained in the morning," Abbott explained, "When you took her to the track she'd be so eager to run and work that, it was all we could do to control her before she galloped or breezed."
Drop Dead Red, a daughter of Hold Me Back, is owned by AJ Suited Racing Stable, which claimed her for $25,000 out of a race at Gulfstream Park February 28. After one start in Norm Casse's Florida operation, AJ Suited sent her to Abbott for geographical reasons.
"Her owners had claimed her with an eye on the Virginia bred stakes, and when I looked at her pps and saw she'd only raced four times last year, I wondered what physical issues she might have that prevented her from running," Abbott said. "After watching her in the morning, the answer was pretty clear. She trains so hard, you could see it was almost impossible for her not to get sore and have other small issues. In this horse's case, her competitive spirit and urge to run was actually her own worst enemy."
So Abbott and his team devised a program designed to get Drop Dead Red's mental attitude to mellow a bit while still being able to keep her on a training regiment that would keep her fit and ready to race.
"Because she gets so ramped up and eager when she hits the track, we basically do as much training and conditioning with her away from the main tracks as we can," the trainer explained. "She goes out in the morning and walks for an hour in the fields. Then she goes to one of the trails we have here at Fair Hill and hacks for a while. Xavier Aizpuru, who has been with Graham Motion and Team Valor stable, is her regular partner and he's gained her trust."
And all that's just the appetizer.
"After she's been out for a while, if she needs to breeze or work on the main track or the Tapeta course, we'll bring her over at the end and do that," he continued. "When she steps on the track, she gets on the muscle and wants to go, but she's a lot less hyper and pumped up than she was when she first got here. She's a sweetheart in her stall and around the barn, but when she steps on that race track she's ready to go to war."
Drop Dead Red is in the line-up for Saturday's $100,000 Obeah Stakes, a race named after one of the greatest race mares of her time from the famed Christiana Stables. It was Drop Dead Red's six-length romp over a solid field of optional allowance routers that included Sneaky Betty, runner-up in last year's DelCap, that earned her a spot in her toughest challenge to date. Abbott feels she deserved a chance to see what she can do at this higher level of competition, and she's 5-1 on the morning line. But Abbott is realistic about Drop Dead Red's plans for the future: the Virginia-bred stakes still loom large.
"That's still our primary objective," Abbott pointed out. "Would we run her in the DelCap, should she turn in a good race Saturday? That's hard to say. There are several options for older fillies and mares, including some races at Saratoga, but we're basically going to let her tell us what to do. She's a really nice mare who's slowly learning that more is not necessarily better when it comes to her attitude during training, so we'll just see where she leads us from here."