Alwaysmining a "Maryland story"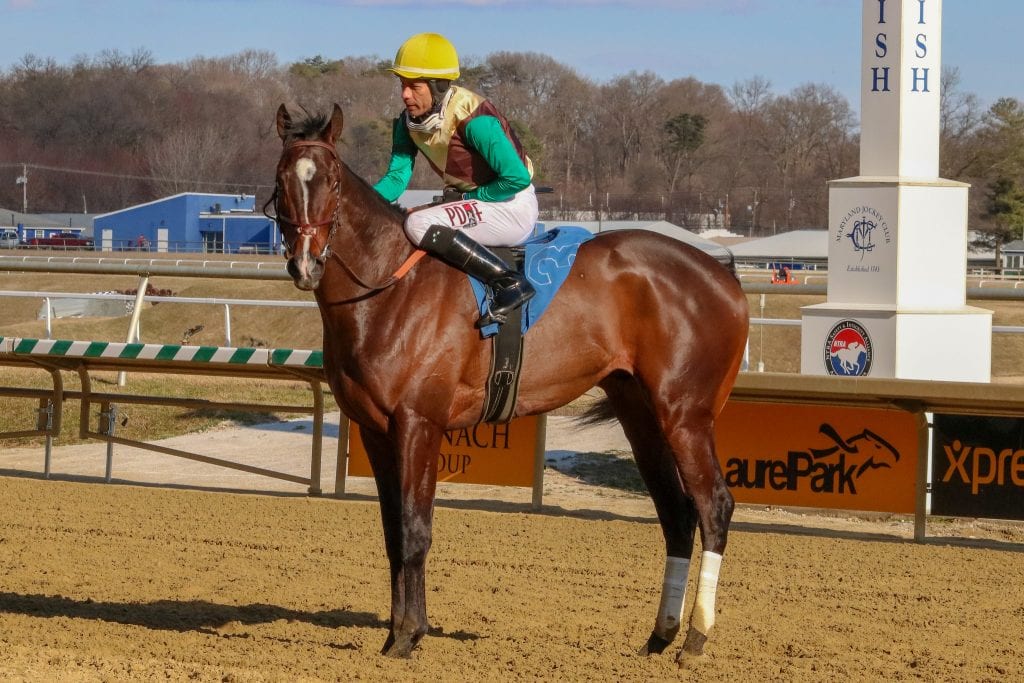 He's Maryland-bred. He's Maryland-based. And if all goes according to plan, Alwaysmining might write the best Maryland racing story in a long time. 
"From the start for us, Alwaysmining has been a Maryland story," said Greg Bentley, who, with his wife Caroline, owns the Stay Thirsty. "Maryland-bred, which we preferred, to have him trained here at Fair Hill by Kelly [Rubley], and Danny [Centeno], the jockey with whom they've developed a great record. We're proud to be representing Maryland, as it were, in the Preakness, now with higher hopes."
As regards those hopes: they are decidedly higher now than they were a few months back, when the Bentleys purchased Alwaysmining privately. It took the now-gelded sophomore four tries to break his maiden and three more to win an allowance race. He wasn't wowing anybody, but then again, the Bentleys didn't purchase him expecting to be wowed.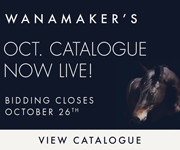 The Bentleys' background has been with steeplechase horses, and they've also enjoyed some success with horses going long on the grass. About a year ago, with some younger horses on the farm, they decided they'd better branch out to learn about the rest of the business.
"To make things work, we thought we should learn about dirt and younger horses and racing in the winter," Greg Bentley said. "Joe Cassidy is our great racing manager, so we asked him a year ago to find a horse or two that could fill that gap for us, and expectations weren't so high as they've now become."
Indeed. Alwaysmining began racing in the colors of the Bentleys' Runnymede Racing after his maiden score and showed little in his first couple of starts for them. Following Alwaysmining's allowance win, which came by 10 lengths, trainer Kelly Rubley gave him a crack in stakes company, in the seven-furlong Maryland Juvenile Futurity. He won that and has since built a six-race win streak.
"It was a slow revelation for us, and we were delighted," said Caroline Bentley. "Every race was turning the page of a book, and just learned a little bit more about him. Kelly's very good at following the horse's lead in terms of what's working."
More stakes wins followed: the Heft, the Miracle Wood, the Private Terms, the Federico Tesio.
Somewhere along the line, the Bentleys began to entertain bigger dreams.
"It's not like we didn't stop and think about the Kentucky Derby," Caroline Bentley said with a laugh. "I mean, who doesn't want to walk with their horse and wear that hat?"
But Cassidy and Rubley mapped out a game plan: keep the company manageable. Add distance. Build the horse's confidence. Skip the Derby trail. Point to the Middle Jewel, just down the road from their Fair Hill base.
"I might say, there's a trail here in Maryland to the Preakness. I don't know how purposeful it is, but we were purposeful about it," said Greg Bentley. "What we've learned, for Caroline and I, for the first time with a three-year-old at this level, is they grow and mature. We even think that Alwaysmining is literally still growing, and the Maryland route, maybe we can help promote that as a way to get to a great race here well prepared for."
And heck, it's not like the Tesio has never been a route to winning the Preakness. In fact, Deputed Testamony, the most recent Maryland-bred to win the state's biggest race, parlayed a win in the 1983 Tesio to glory on the third Saturday in May.