Tom Creel keeping optimistic view amid trying times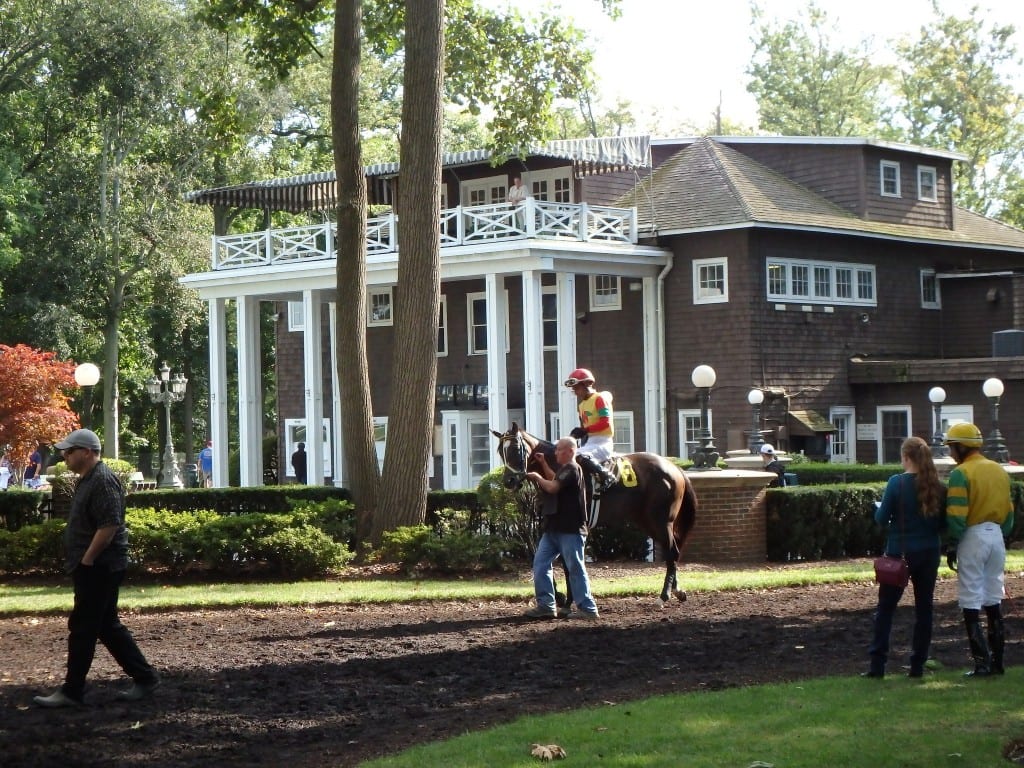 Photo by The Racing Biz.
Author and philosopher Thomas Paine once wrote, "These are the times that try men's souls."
Certainly they are for Delaware Park's new racing secretary, Tom Creel. His first week as head of the racing office has been a challenging one, as he and his staff have worked long hours to fill the racing programs in the opening days of the new meeting.

With the track opening three weeks earlier than in recent years, it's been a struggle for Creel and his crew to fill entries. They worked until early evening to fill the card for Saturday's program, but Thursday it became evident there would not be enough entries to put together a card for Monday and racing for May 13 was canceled.
Creel, a long time veteran of New England racing, was understandably disappointed to lose a day's racing, but the 61-year-old remains optimistic that in time the programs at Delaware Park would improve in both quantity and quality.
"It was tough losing that day, but with a number of horses just getting on the grounds from Florida and no turf racing until Memorial Day weekend, the number of horses available and ready to run in these first few days are really low. Even if a stable from Florida does ship in, it's going to be a while before those horses recover from the long trip and are able to run. And with competition all around the area for available horses it's a very tough time to fill entries," Creel said. "My crew has been working hard since we got here and I'm proud of their efforts. Things will get better in time, and I'm confident once we're able to card races on the turf and these Florida outfits are ready to run, you'll see some solid racing cards."
Creel's exposure to racing goes back to Green Mountain, a Thoroughbred track that later became a greyhound track in Pownal, Vermont,
"We used to sit on the fence and watch the horses train when I was a boy," Creel recalled. "Then when I was 13, I bought my first race horse for $100. He actually won two races and finished in the money like six times out of 18 starts, and I was hooked."
In 1978 Creel took out a trainer's license for the first time at Pocono Downs, and for the next six years he raced a small stable at several tracks, including Finger Lakes. Then in 1984 he worked as a valet at rebuilt Rockingham Park for a year before taking his first racing official's job as horse identifier the next season.
In the 1990s Creel served as racing secretary at a number of tracks that made up the Massachusetts fair circuit, including Marshfield, Northhampton and Great Barrington, affectionately known as the "Saratoga of the Berkshires." He also worked in the racing office at Suffolk Downs before being named racing secretary there in 2008. He served in that capacity until 2014 when Suffolk discontinued racing a full schedule.
Creel then moved to Parx Racing, where he eventually moved to the assistant secretary's post until moving to Delaware Park this season.
"I served for a while as stakes coordinator at Parx, and it was really enjoyable to be able to work with trainers and owners to get their good horses to run in stakes at Parx," he said. "It's a good feeling when you see a good, balanced field of horses for a stake, and know you had a little something to do with putting that field together."
It's a challenging environment in the Mid-Atlantic these days. Every track in the region is now open or soon will be, and tracks that have typically provided horses for places like Delaware — including Tampa Bay Downs and Oaklawn Park — ran longer meets than ever before this year, both tracks running into early May.
That means Tom Creel will have his work cut out for him, but fortunately, it's work that he enjoys.
"I love hustling races, getting a race to come together. I love the challenge that presents," Creel explained. "In this day and age, with all the competition for horses, being able to put together good, competitive fields the fans can bet on is something I really enjoy."