Maximum Security seizes top spot in NTRA Top Thoroughbred Poll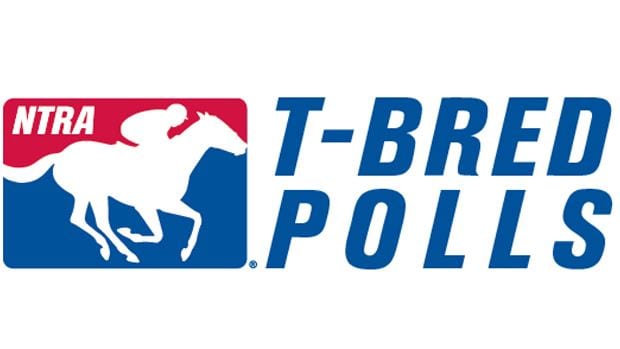 From a National Thoroughbred Racing Association release
His winning effort in the Kentucky Derby Presented by Woodford Reserve may have been made null and void via disqualification, but Maximum Security has been deemed the leader of his class by voters in the National Thoroughbred Racing Association (NTRA) Top 3-Year-Old Poll.
Maximum Security, who crossed the wire first in the Kentucky Derby but was disqualified and placed 17th due to interference, would have remained unbeaten in five career starts had his gate-to-wire run in the first leg of the Triple Crown been allowed to stand. The son of New Year's Day still retains public favor, however, earning 23 first-place votes and 396 points to take over the top spot in the poll from Grade 1 Arkansas Derby winner Omaha Beach.
Omaha Beach, who had to scratch out of the Kentucky Derby due to an entrapped epiglottis, fell to second in the poll with 13 first-place votes and 344 points. Country House, who hit the line second but was elevated to first in the Kentucky Derby via the disqualification, is third in the poll after garnering 6 first-place votes and 318 points while Code of Honor, who moved up to second in the Derby, is fourth with 258 points.

Tacitus (253 points) is fifth with juvenile male champion Game Winner (178) and stablemate Improbable (175) sixth and seventh, respectively. War of Will (156 points) is eighth with Longines Kentucky Oaks winner Serengeti Empress (55) entering the top 10 in ninth. Grade 1 Santa Anita Derby winner Roadster (33 points) rounds out the top 10.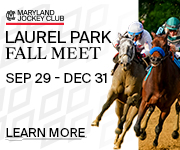 While its 3-Year-Old counterpart has a new leader, the NTRA Top Thoroughbred Poll continues to be dominated by multiple Grade 1 winner Bricks and Mortar. The Chad Brown trainee further bolstered his resume when he captured the Grade 1 Old Forester Turf Classic Stakes on the Kentucky Derby undercard and earned 25 first-place votes and 378 points to retain the top spot among voters.
McKinzie's brilliant run in the Grade 2 Alysheba Stakes at Churchill Downs May 3 was enough to move the colt into second overall in the poll with 7 first-place votes and 313 points. Grade 1 Santa Anita Handicap winner Gift Box is third with 3 first-place votes and 275 points with multiple Grade 1 winner Midnight Bisou (201 points) fourth.
Mitole, winner of the Grade 1 Churchill Downs Stakes on May 4, is fifth with 196 points while World of Trouble (193 points) is sixth. Champion Monomoy Girl (3 first-place votes, 149 points) is seventh followed by fellow Eclipse Award-winner Roy H (90 points), Thunder Snow (IRE) (2 first-place votes, 89 points), and City of Light (2 first-place votes, 77 points).
The NTRA Top Thoroughbred polls are the sport's most comprehensive surveys of experts. Every week eligible journalists and broadcasters cast votes for their top 10 horses, with points awarded on a 10-9-8-7-6-5-4-3-2-1 basis. All horses that have raced in the U.S., are in training in the U.S., or are known to be pointing to a major event in the U.S. are eligible for the NTRA Top Thoroughbred Poll.
The NTRA Top Thoroughbred Poll concludes November 4 after the running of the Breeders' Cup.
The Top 3-Year-Old Poll concludes June 8 after the Belmont Stakes.
NTRA TOP THOROUGHBRED POLL
Bricks and Mortar
McKinzie
Gift Box
Midnight Bisou
Mitole
World of Trouble
Monomoy Girl
Roy H
Thunder Snow
City of Light
NTRA TOP THREE-YEAR-OLD POLL
Maximum Security
Omaha Beach
Country House
Code of Honor
Tacitus
Game Winner
Improbable
War of Will
Serengeti Empress
Roadster