With subsidy, sports betting Monmouth Park set for new season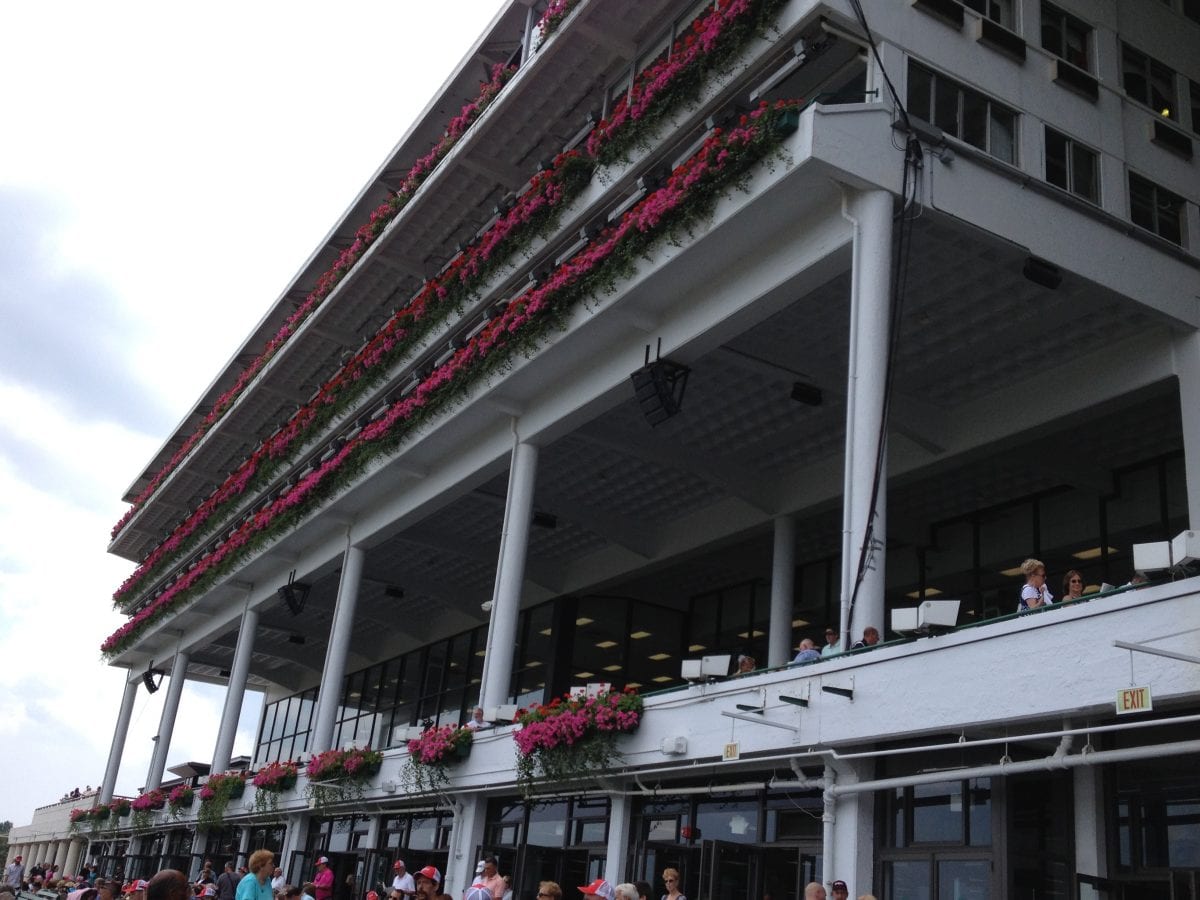 A year ago at this time, thoroughbred racing in the state of New Jersey was in a state of flux. Purses were down. Attendance was plummeting. Owners and breeders were apt to take their horses to more fertile racing grounds and away from the Garden State. The number of racing dates at the state's lone thoroughbred track Monmouth Park had dropped to just 52 days.
Needless to say, prospects did not look good for the future of thoroughbred racing in New Jersey. But Dennis Drazin kept the faith.
Drazin, the chairman and chief executive officer of Darby Development LLC, the operators of Monmouth Park, saw some light at the end of the tunnel.
"I was convinced we were going to win," Drazin said. "I told my team that we were going to win."
The winning came in the form of the United States Supreme Court's ruling last May that allowed sports betting in New Jersey and elsewhere. The U.S. Supreme Court ruled that the Professional and Amateur Sports Protection Act, which banned sports wagering, violated the U.S. Constitution, because it illegally dictated "what a state legislature may and may not do" and commandeered the states to enforce a federal law.
Once the Supreme Court ruled in favor of places like Monmouth Park being a site for sports gambling, it meant Monmouth Park would reap the benefits of an area clamoring for the ability to place a legal sports wager.
Drazin, who is an attorney by trade, was so confident that Monmouth Park would win the lawsuit that he ordered the construction of sports betting parlors at the track before the ruling became official, all with the idea to hit the ground running once the federal ban was lifted.
"We were ready," Drazin said. "We started to work all before it came down. It wasn't so much that there was uncertainty. It was all good."
Then, it got better.
Democratic candidate Phil Murphy, a long-time supporter of horse racing, won the gubernatorial election, replacing Republican Chris Christie. During his administration, Christie eliminated all state subsidies awarded to thoroughbred racing. With neither direct subsidies nor methods like slot machines to boost purses, New Jersey racing had found itself behind the eight ball for as long as Christie remained in office.
But once Murphy was elected, he was determined to help racing find its way back. Sure enough, living up to his campaign promises, Murphy announced plans to award a $100 million purse subsidy to horse racing over the next five years, with approximately half of that price tag going to Monmouth Park purses. That's an additional $10 million a year over the next five years. It's quite a substantial bonus.
"What it does is sends a message to our neighbors that have been enjoying an advantage due to casino-driven purses that Monmouth Park can start to close the gap and offer a more even playing field," Drazin said.
So Drazin was encouraged by the advent of sports betting in New Jersey, with Monmouth Park being a major player. But he had no idea just how much of an increase sports betting would bring.
"It was more than what I imagined," Drazin said. "Of course, I was optimistic and it's nice to see our predictions come to fruition. But we're on a course to even surpass (Las) Vegas. By the end of December, 2018, it was $1 billion. Already this year, we're at $1.25 billion. It's all good. I don't think for a minute it was a novelty. I think it's going to continue to grow. The numbers look good. I was always convinced it was going to be successful, but it's more than what we thought."
It also figures to help Jersey-bred runners.
"If you want to breed a horse in New Jersey, there are more opportunities for you," Drazin said. "We're encouraging our horsemen to come back and they are. That's very significant. We're looking at approximately $500,000 in purses per day this year."
Drazin anticipated the number of horses stabled at Monmouth Park to reach almost 500 by the time the meet opens for good May 18.
"By the time the meet opens, we should be full," Drazin said.
Monmouth Park will offer live racing for Kentucky Derby Day May 4, but then will begin its 74th season in earnest May 18.
There will be 61 days of racing this year, nine more race days than in 2018. There will be 64 stakes races, beginning with the $100,000 Cliff Hanger on Opening Day. Twelve of the stakes are graded, and all of the stakes races this meet will carry a minimum purse of $75,000.
Of course, the highlight of the 2019 Monmouth card is the $1 million Betfair.com Haskell Invitational, which will be run earlier this year than ever before and will be held on a Saturday this year instead of a Sunday. The Haskell Invitational is scheduled for Saturday, July 20
The 17th annual New Jersey Thoroughbred Festival, with three stakes events, will be renewed on Aug. 25, as a total of 11 Jersey bred stakes races are on tap this season.
"We can't rest on our laurels," Drazin said. "We have to keep working. We're looking at bringing in games of skill, like e-sports, to get younger fans involved. Racing fans are getting older. The industry is getting older. We need the demographics to get much younger."
So Drazin is going to look into more cross-wagering, like including sports betting in with a horse racing angle, say, betting a parlay using an NBA playoff game and the winner of the fifth race at Monmouth.
"That's how you get people to cross over," Drazin said.
Drazin has been recognized as a pioneer in the world of sports wagering. He just received an award, ironically on the same dais with Christie, at the Sports Betting Hall of Fame.
"The industry supports me," Drazin said. "They're happy with what we've been doing."
Of course, the entire thoroughbred industry is keeping a watchful eye on the tragedy that took place at Santa Anita Race Course this winter, with a total of 23 horses dying over a three-month period, a staggering amount of deaths.
Some experts believe that the race course itself was a cause, as an unusually wet winter caused the dirt track to be sealed repeatedly. Of course, the response — which included changes to whip rules and limiting the use of the anti-bleeder medication Lasix — has created a firestorm of its own.
And while several track operators announced they would attempt to phase in Lasix limitations starting in 2020, just last week, Monmouth Park announced that it will continue to allow Lasix to be used as the most effective way to curb internal bleeding on horses.
"No one in the world believes that Lasix has anything to do with the breakdown at Santa Anita," Drazin said. "We know that Lasix is the only known way to eliminate or remedy any bleeding that occurs. Until they find something new, we're going to continue to allow it. A unified medication policy needs to happen, but we have no intention of stopping our horsemen from eliminating Lasix. Eliminating Lasix is not the answer."
But all told, the sport of thoroughbred racing in New Jersey is a lot better off than it was a year ago.
"It's going to be an exciting year for all of us," Drazin said.