Maryland jockeys to switch to cushioned crops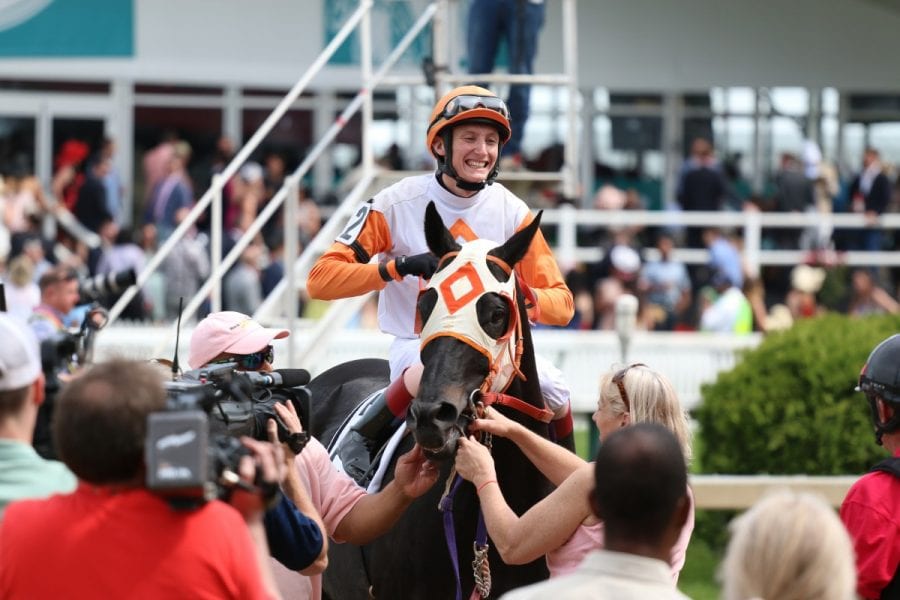 Photo by George Adams.
Starting with Thursday's card, Laurel Park's jockey colony will begin using cushioned riding crops in all races.
The 360GT (gentle touch) crop, designed by Hall of Fame jockey Ramon Dominguez, has a larger, cushioned padding at the end designed to have less impact on horses. Laurel's riders got a chance to get acquainted with the new crops during the special Easter Monday program.
"It looks almost like a big cat-tail. It's got a big cushion on the end of it. It's almost like a very spongy material," said meet-leading rider Trevor McCarthy, Maryland's winningest rider in 2014 and 2016.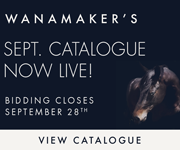 "To me, it's different. It's something new. I like it. I think it's very good for the horses," he added. "This is something very important for our game, for the protection of our horses and the jockeys, so I'm pretty excited to start using it."
McCarthy leads Laurel's spring meet with 15 wins and $535,748 in purse earnings with 54 mounts. The spring meet runs through Sunday, May 5.