Six-time leading trainer Ness set for return to Delaware Park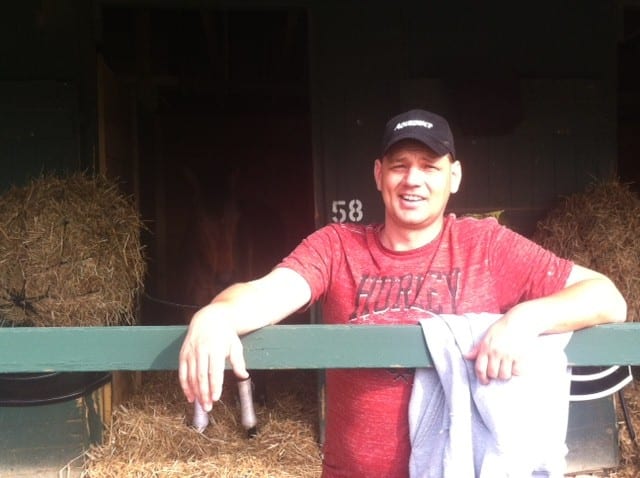 Since his first meet at Delaware Park in 2010, six-time defending leading trainer Jamie Ness has always looked forward to the start of a new season at Delaware Park. The 82nd season of live racing is set to open on Saturday, May 4.
"All systems are go for Delaware Park and nothing has changed about how I feel about the meet," said Ness. "If anything, with each new season, I come to appreciate Delaware Park even more. Delaware is close to home and my family. Making the commute on I-95 to Laurel and Parx during the winter can get a little hard, so it will be refreshing to have some mornings that I will not have to travel far to get to work. My horses are glad to be in Delaware. They like it, the people like it, and it just seems like everybody gets a skip back in their step when they get back to Delaware, so it's an exciting time of year."
While the 44-year-old native will keep horses at Laurel and Parx, he is expecting to be at full force for Delaware.

"I plan to be pretty full at Delaware this year," Ness said. "I have been allotted about 50 and I plan to use every one of them. Of course, we split our stable between Delaware, Laurel and Parx, but I am expecting a large contingent at Delaware. We expect a nice mix between the hard-hitting older horses and young horses, which we are pretty excited about."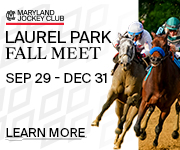 Since 2012, Ness has been the leading trainer at Delaware Park every season, with the only exception being when he finished third in the standings in 2014. Last season, he saddled 41 winners on his way to his fourth straight and sixth overall title. In the history of Delaware Park only two trainers have won more—Grover "Buddy" Delp and Scott Lake. Delp won a total of 11, with seven straight from 1963 through 1969. Lake has won a total of eight, with seven straight from 2002 through 2008.
"When you have success over a long period of time at a track you basically call home, it is nice—it's something in which I have a great deal of pride," Ness said. "We live here and I raise my children here, so as long as everything goes well, I hope to keep going. It really speaks to the hard work it takes to win races on a regular basis, and it makes me appreciate even more the hard work in front of us. I approach every season the same—our objective is to win races, and if it results in a training title at the end of the year or does not, so be it."
Others preparing for the 2019 season at Delaware Park are Scott Lake, Tim Ritchey, Gerald Bennett, Sam Cronk, Randy Nunley, Michael Gorham, Anthony Pecoraro, Louis Albertrani, Jonathan Sheppard, Arnaud Delacour, Victor Carrasco Jr., Bobby Raymond, John Rigattieri, Richard Hendriks, Joe Minieri, Mike Catalano, Jose Camejo, Hubert Gaffney, Lynn Ashby, Clyde Martin, Jr., Hugh McMahon, Andrew Simoff and Bruno Tessore.