Baltimore sues Stronach Group to take control of Pimlico, Preakness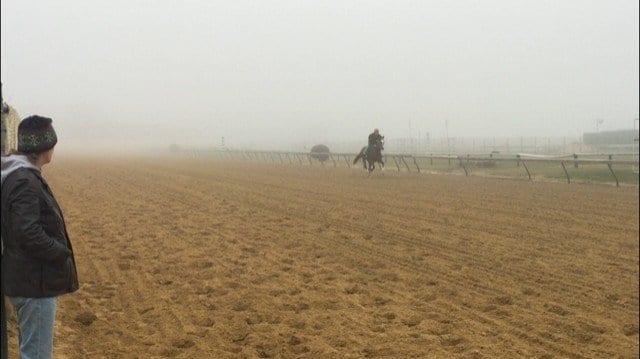 The City of Baltimore on Tuesday filed suit against The Stronach Group — significantly ratcheting up the already complicated situation regarding Pimlico and the future of Maryland racing.
The suit, filed by Mayor Catherine Pugh on behalf of the city, seeks to prevent the company from moving the Preakness Stakes to Laurel Park and to take ownership of Pimlico Race Course via condemnation. Under the fifth amendment to the US Constitution, governments may seize private property "for public use" as long as they pay "just compensation."
In a statement, The Stronach Group called the Mayor's actions "premature and unfounded."
Maryland law directs that the Preakness may only be transferred to another in-state track "as a result of disaster or emergency." It further stipulates if the Preakness is transferred out-of-state, the state Racing Commission "may revoke any racing days awarded" to the Maryland Jockey Club and award them to a different company.
State law further empowers the state to "acquire by purchase or condemnation" both real property — Pimlico — and other "tangible and intangible" private property, including the Woodlawn Vase and the name, copyrights and service marks, and other intellectual property associated with the Preakness. Some lawyers, however, question whether this type of taking would be permissible.
Baltimore City has a bill pending in the state legislature that would create a study group to determine how to fund a new Pimlico, which the Maryland Stadium Authority suggested in December would cost more than $400 million. Stronach Group-backed legislation would allow it, working with the Maryland Economic Develompent Corporation, to issues bonds to back its proposed "super track" at Laurel Park, as well as a revived training facility at Bowie.
Read more in The Baltimore Sun.
More to come on this story.