Trainer Gonzalez posts four-win day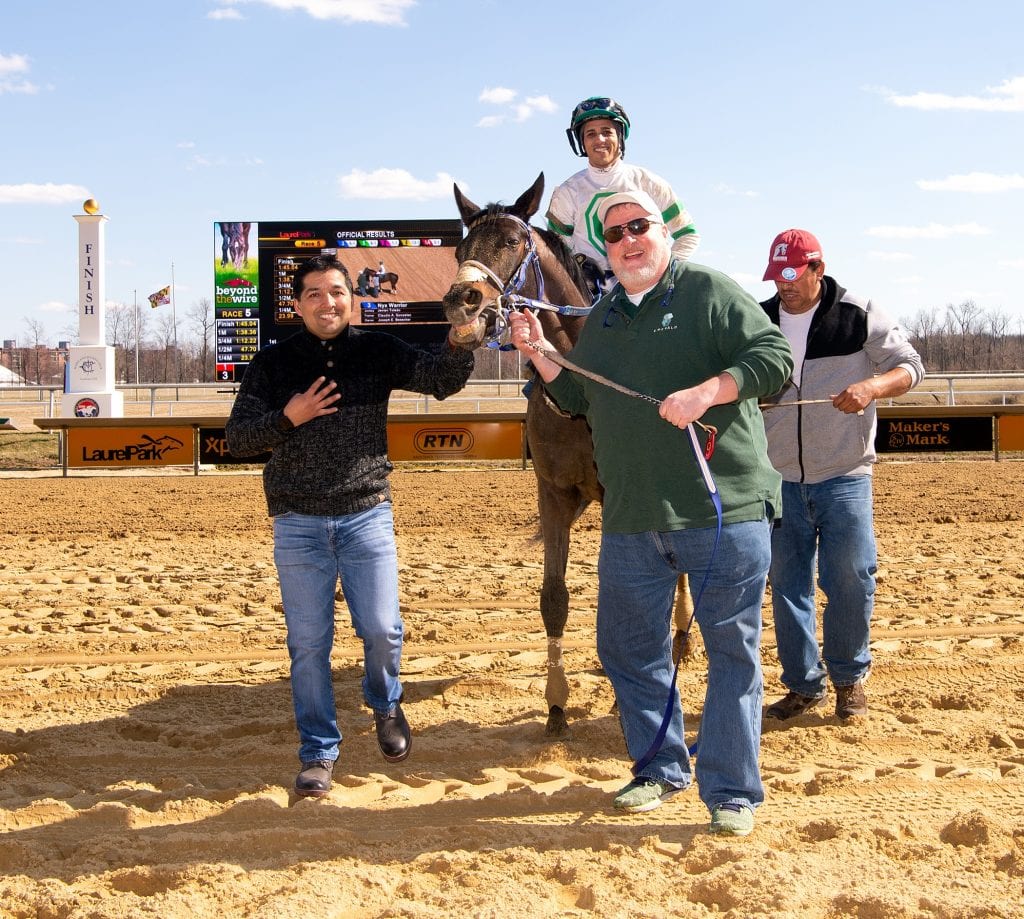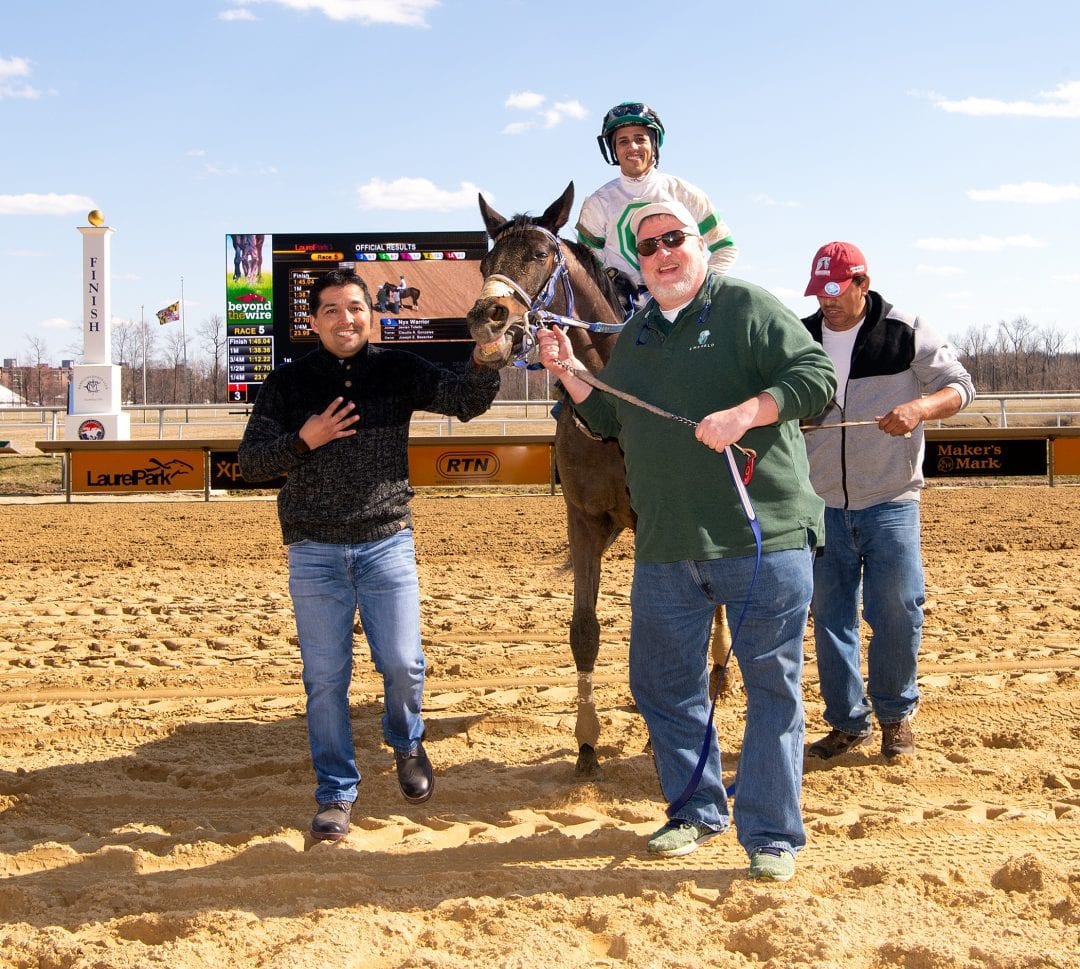 Claudio Gonzalez (left) and owner Joe Besecker. Photo by Jim McCue, Maryland Jockey Club.
Joseph Besecker's Nyx Warrior ($16.80) came with a steady rally on the far outside to edge Moon Virginia at the wire in Sunday's fifth race and complete a perfect afternoon for Laurel Park's winter meet-leading trainer Claudio Gonzalez.
Gonzalez won with each of his starters Sunday, taking four of the first five races including three in a row. His other victories came with Dr. Cerrato ($10.20) in Race 1, Cool Alley ($4.60) in Race 3 and Belmont Ride ($11.40) in Race 4.
Nyx Warrior, Cool Alley and Belmont Ride are all owned by Besecker, the founder, chairman and CEO of Lancaster, Pa.-based Emerald Asset Management, parent company to five subsidiary investment advisory firms.
"All the time you dream of this. We try every day, all my team works to try to win races and today we had everything go right," Gonzalez said. "All the people that bet my horses, today was a good day for them."
Gonzalez leads the winter meet with 36 wins and nearly $900,000 in purse earnings. On Saturday, he won Race 4 with Completed Pass ($13.80) and Race 6 with Dynamax Prime ($15.60), and was third with Tybalt in the $100,000 Private Terms and second with Rockinn On Bye in the $75,000 Not For Love. His 36 wins are three times as much as any other trainer; Jamie Ness, Jeremiah Englehart, and Hugh McMahon are tied for second with 12 wins apiece.
"Everybody is good," Gonzalez said. "Everybody ran big and they came back good, so we'll see what's next."