Moving Preakness "won't have effect" Pimlico advocates claim, Ritvo says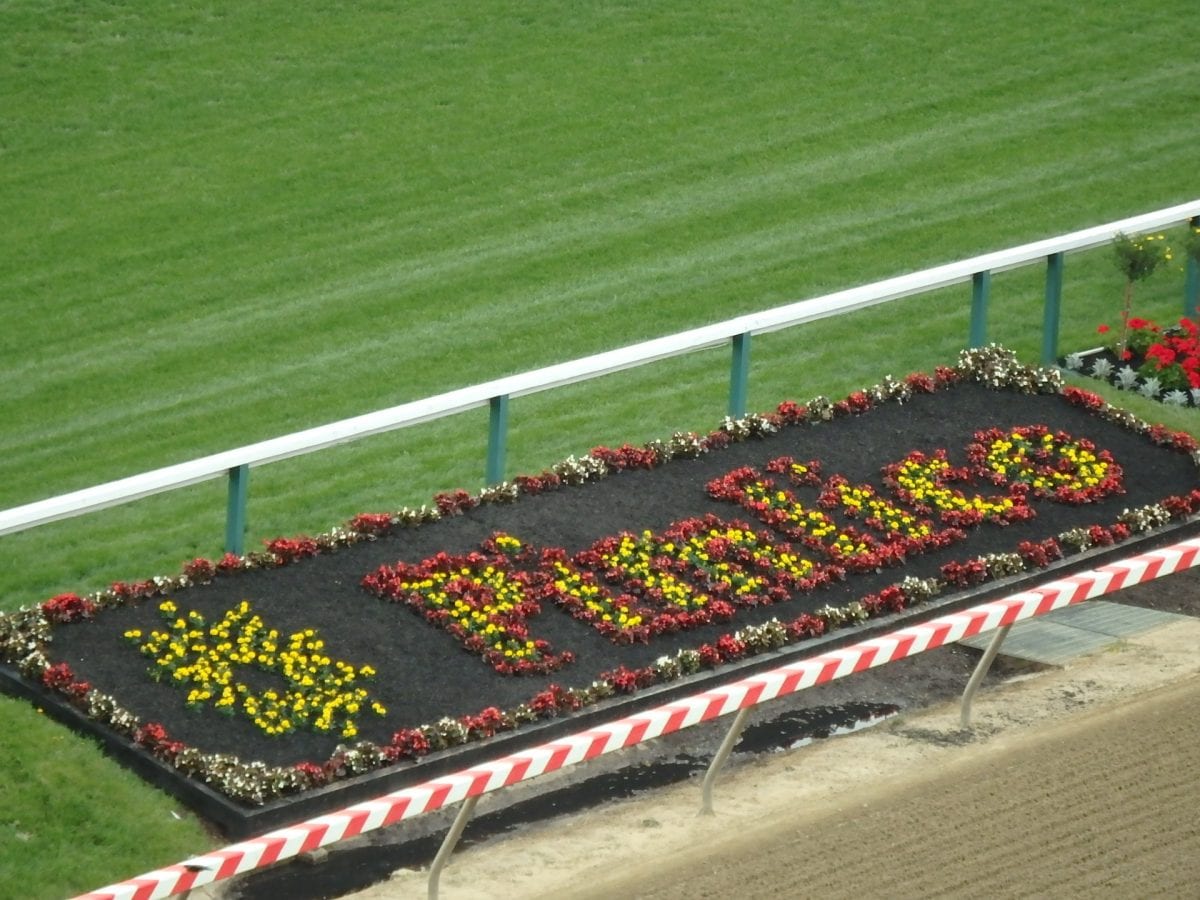 The future of Maryland racing will be at Laurel Park – but even if the Preakness were to move there, a forthcoming study indicates that Baltimore City won't lose out, Stronach Group chief operating officer Tim Ritvo said in an interview on Off to the Races Radio Saturday, March 9.
Ritvo said that his company had engaged the well-respected Sage Policy Group, a Baltimore-based economic consulting group that has done a significant amount of work with the state's Thoroughbred industry, to analyze how a Laurel-based Preakness would impact Baltimore.
"That study basically says Baltimore won't lose out," Ritvo said. "I know they don't want to hear that. But from an economic standpoint, people will stay in Baltimore… [W]e just don't think it's going to be the effect that they think it is."
People will stay in Baltimore, Ritvo argued, because the trip from, say, the Inner Harbor to Laurel Park is only about 10 minutes more than the trip from the Inner Harbor to Pimlico.
Advocates of keeping the Preakness in Baltimore will dispute that position. They have argued in a pair of legislative hearings in Annapolis that moving the Preakness to Laurel would lead many visitors in for the event to stay in nearby Washington, DC – thus harming not only Baltimore's economy but that of the state as a whole.
LISTEN TO THE INTERVIEW
The different perspectives on how moving the Preakness could impact Baltimore and the state of Maryland were among a number of differences Ritvo underlined in the interview.
Ritvo outlined a future for Maryland racing that he said would be "spectacular." It would entail a so-called "super track" – which he defined as "a track that is one of the three best in the country. It's a track that people talk about everywhere. It's a multi-purpose entertainment complex. It's great for racing, but it's also great for entertainment at night after the races are over" – at Laurel Park and a training facility at Bowie.
That combination would allow the company to entice the Breeders' Cup to put Laurel in the regular rotation of tracks at which the event is held.
"The consolidation of seeing one super-track with a great training center… kind of puts your whole package together," Ritvo said. "You know, obviously, we already have a great race like the Preakness, 140-something years, but if we can add to that with an International, bringing back [the Washington, DC] International, and have the Maryland Million. If you can imagine having four of those huge events in a new facility, with first-class amenities and all the added elements around it, I think it becomes Gulfstream on steroids. You go to another level."
The company is seeking a change in the law – to allow it to enter into an agreement with the Maryland Economic Development Corporation (MEDCO) to issue bonds backed in part by slot machine revenues earmarked for the Racetrack Facilities Renewal Account (RFRA) – to facilitate the buildout of Laurel and Bowie.
It also has made clear that it will not invest in renewing Pimlico.
"We just won't invest in two racetracks," Ritvo explained. "That doesn't make good business sense for us."
That said, Ritvo indicated that if the state of Maryland and city of Baltimore were to find a way to finance a new Old Hilltop without Stronach Group participation – admittedly, a longshot proposition – then the company would work with that.
"If it was the will of the people and they could find the funding, then, yeah, of course, we would be crazy to pass that up," he said. "I'm not asking for it: we're not holding up the state for it."