National HBPA meeting to focus on doing things "better"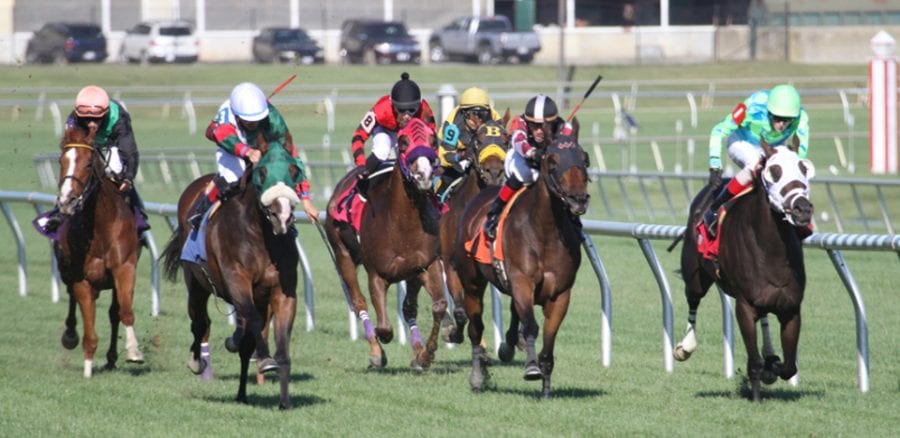 Finding ways for horse racing to do things better is the overarching theme of the National HBPA Convention March 12-16 at the Sheraton Sand Key Resort in Clearwater Beach, Fla.
That also is the mission of the new Thoroughbred Idea Foundation, a horse-racing think tank whose representatives form the March 13 keynote panel at the annual convention staged by the Horsemen's Benevolent & Protective Association and its affiliates in the United States and Canada. Launched last May, the Thoroughbred Idea Foundation already has issued a trio of white papers on horse racing and legal sports betting, when interference should result in a disqualification and rounding down to the penny in mutuel payoffs.
The Thoroughbred Idea Foundation's stated goal is "to improve the thoroughbred racing industry for all stakeholders, especially its primary customers – gamblers and owners – through the exchange, curation and advocacy of sound, data-driven ideas, shared with and implemented by the sport's existing entities." TIF is funded by individuals and accepts no money from industry organizations.
Panelists are Glen Hill Farm president and think-tank founder Craig Bernick, along with TIF board members Jack Wolf of Starlight Racing and horse owner-breeder Corey Johnsen of Arizona Downs and Kentucky Downs. Moderating the panel will be Justin Nicholson, a TIF board member and co-founder of Equestricon.
"I continue to try to keep the keynote address about the positiveness and what's working in the industry," Hamelback said. "I certainly see this panel as that. This group and their board as a whole are very bright individuals who are all vested in the industry. They have a passion to make this industry as successful as possible, not just sit by and be status quo.
"We're in a time where our industry is poised for growth if people will take heed of the changes that we should and could make…. These are people who want this industry not only to survive but to thrive."
Other panels and presentations include:
"Putting the 'We' in Equine Welfare" kicks off the March 13 programming by exploring what animal welfare really means, who decides what is and isn't good welfare and why the industry must get involved in the debate. The session will be presented by Dr. Jennifer Durenberger, the New York Racing Association's chief examining veterinarian, an accredited steward, industry consultant and attorney.
"It makes you think about what some of these activists see and things we can do to make it better," said Hamelback, who has seen Durenberger's presentation. "It's dependent on how we treat our equine athlete as to how our industry moves forward, as much as growing owners and handicappers."
"Accessing Our Industry's Stats Into The Future" will discuss owners asserting their rights to statistical data collected on their horses' performances, including gaining input on how it is used. The panel comes as Equibase is testing GPS systems to collect race and workout data of horses.
Michele Fischer, president of the Darting Star consulting company whose expertise includes wagering systems around the world, will make a presentation about the future of fixed-odds betting at American racetracks, including the positive impact it has had in Australian racing.
John Marshall, senior vice president and general manager of Virginia's revived Colonial Downs, is the guest speaker at the awards luncheon. Among those to be recognized is 2018 Claimer of the Year Persie, the Penn National-based winner of 10 of 17 starts in claiming and starter-allowance races for owner Bush Racing and trainer Lester Stickler.
Dr. Steve Vickner, an economist and associate professor in the University of Louisville's Equine Industry Program in the College of Business and specialist in data analytics, will present factors affecting handle in thoroughbred and standardbred races based on extensive research at Toronto's Woodbine Racetrack as part of the convention's March 14 programming.
"That's the kind of thing we need to know if we're going to have pertinent industry discussions on how to change things, and what we're doing already that is a win so we don't have to focus on that part," Hamelback said.
The public portion of the convention concludes the morning of March 15 with the annual Kent Stirling Memorial Scientific Panel, which will continue to delve into one of the most important topics facing horsemen: the dangers of environmental contamination and inadvertent transfer of impermissible substances to horses. This session focuses on naturally occurring substances in feed, forage and bedding and how horsemen can protect themselves.
"We have to be cognizant what's in the barn," Hamelback said.
The Tampa HBPA is the host affiliate, including sponsoring an afternoon at Tampa Bay Downs on March 15.
Photo by Laurie Asseo.