Rapidly developing Alwaysmining continues to surprise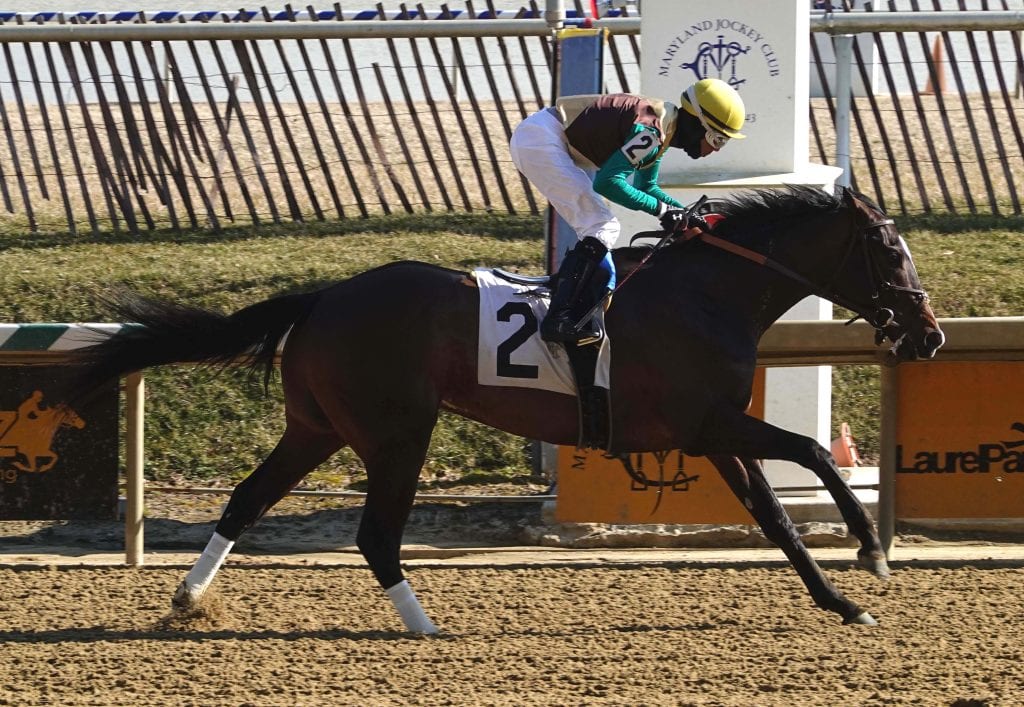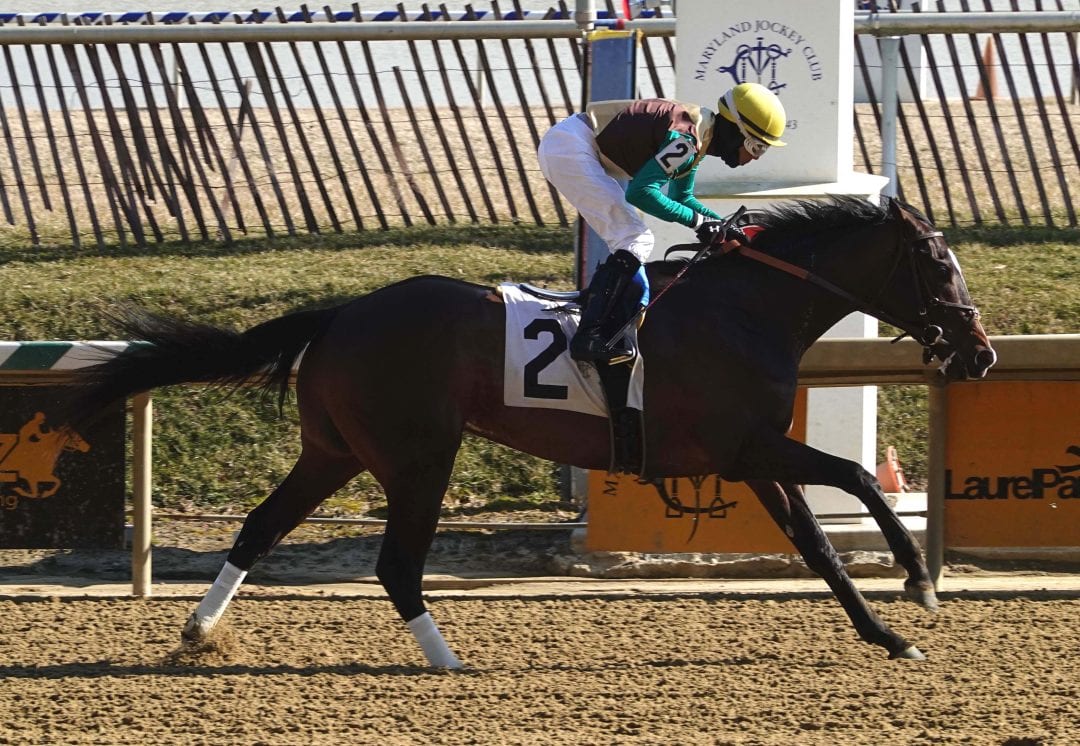 Runnymede Farm manager Joe Cassidy had a one-word answer when asked what prompted to buy Alwaysmining (photo by Laurie Asseo).
"Speed," he said.
Then he elaborated: the horse was young, he was a dirt horse, and he was a Maryland-bred, allowing him to access the panoply of bonus money available to horses bred in the Free State.
What he didn't foresee, Cassidy said, is what's actually transpired: Alwaysmining has, rather abruptly, developed into the head of the local sophomore class, a status he validated Saturday afternoon with an easy-as-you-please four-length win in the $100,000 Miracle Wood Stakes at Laurel Park.
"He's making me look smart," Cassidy said with a laugh.
Indeed, he is. The Miracle Wood was Alwaysmining's fourth consecutive victory, all by open lengths. He's Triple Crown-nominated, and certainly, there are jewels dancing in the heads of owners Greg and Caroline Bentley, who race as Runnymede Racing LLC.
"This is our first time racing in the winter," said Caroline Bentley. "We didn't know what to expect. We didn't expect this."
"Frankly we've had a good horse or two before, but we've never raced on dirt, or in the winter, or these distances," agreed her husband Greg.
Their operation, based at their farm near Unionville, PA, has been a turf-heavy one. The best runner to carry the Runnymede colors was the Grade 3 winner Postulation, who won the American St. Leger at Arlington Park for his signature triumph.
Now they have a runner who is on — at least — the fringes of the Triple Crown trail. The Miracle Wood kicks off the Laurel Park route to the Preakness; it's followed in March by the Private Terms and then in April by the Federico Tesio Stakes. And of course, the Grade 2 Wood Memorial is an April fixture in nearby New York.
Alwaysmining is trained by Kelly Rubley, who has gradually presented the son of Stay Thirsty with tougher tests. He won an allowance, then the state-bred Maryland Juvenile Futurity, and finally, prior to today, the open Heft Stakes. Today's one-mile distance matched the longest he'd run, but the Bentleys know that the big game comes at longer distances.
"We're going to consider Kelly's guidance on this," Greg said of his star's next move. "Certainly, he's been conservatively brought along to this point on the Triple Crown trail, but it does seem he's ready for more distance. Whether he's ready for more class, we'll find out I guess."
He certainly appeared to be today. Under regular pilot Daniel Centeno, Alwaysmining zipped to the early lead, doled out moderate fractions — 47.51 seconds for the half-mile, 1:11.29 for six furlongs — and then spurted away with a sub-24 second final quarter to win easily. The California invader Gray Magician, who took early money before settling in as the second choice, held second just ahead of local hopeful Tybalt.
As the 3-5 favorite, Alwaysmining returned $3.40 to win and topped an exacta worth $5.30 for a buck.
Alwaysmining was bred in Maryland by Avia Pitts and purchased, for $130,000, by Jim McIngvale out of the 2017 Keeneland September yearling sale. He broke his maiden for McIngvale in his fourth career start before being sold privately to Runnymede.
Now, it appears, the trajectory continues upwards.
"He seems to love racing," said Greg Bentley. "He loves being a three-year-old, and he loves doing this today. He's very professional about it. We have a lot of confidence in him."