Great Notion earns third straight Md. stallion of the year honor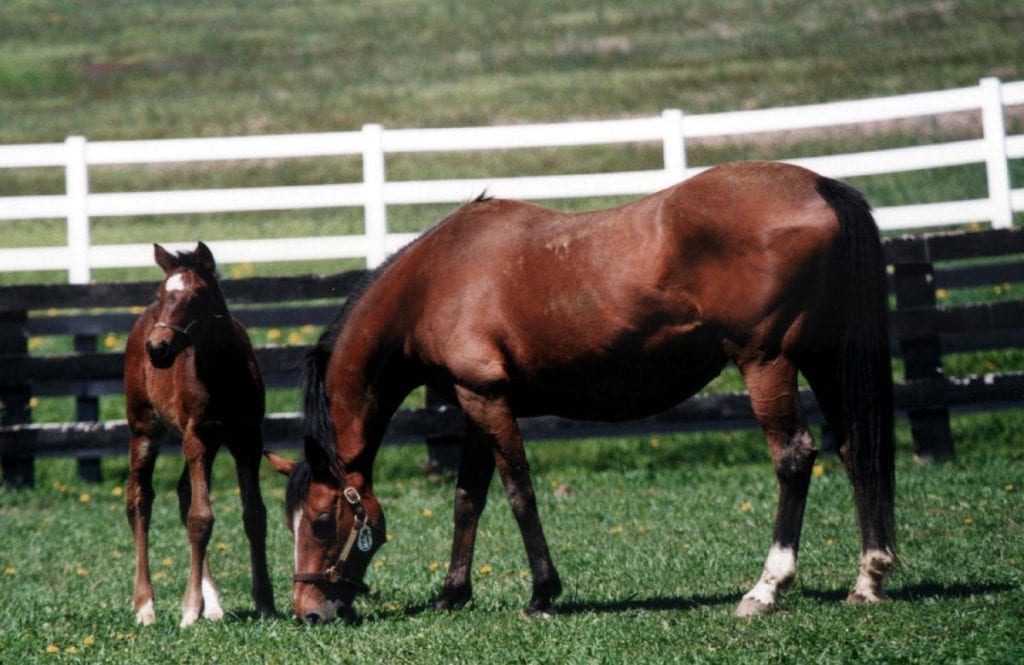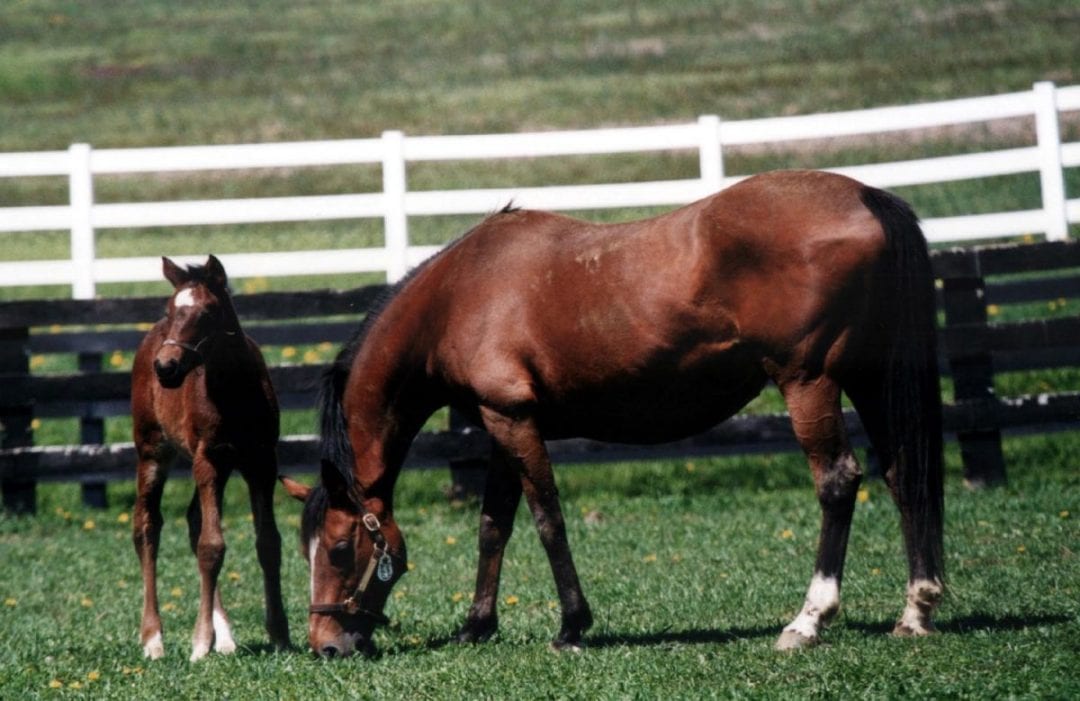 From a Maryland Horse Breeders Association release
The board of directors of the Maryland Horse Breeders Association has selected the 2018 Maryland Breeder, Broodmare and Stallion of the Year Awards, which will be presented at the second annual Maryland Thoroughbred Industry Renaissance Awards on Feb. 12 at American Visionary Art Museum in Baltimore. Tickets for the event are may be purchased in the online store at MarylandThoroughbred.com.
Breeder of the Year: Sycamore Hall Thoroughbreds
Richard L. Golden's Sycamore Hall Thoroughbreds gets its first Maryland Breeder of the Year award after leading the state by number of stakes winners bred in 2018, and total earnings for runners bred solely or in partnership.
Golden owns and operates Sycamore Hall in Chesapeake City, just down the road from Northview Stallion Station, which he was instrumental in launching with the late Allaire du Pont and other partners in 1989 and is president and CEO. Golden has regularly been among leading breeders by Maryland Fund earnings, topping the list in 2015 and 2016, and has bred dozens of stakes winners.
Sycamore Hall-bred stakes winners in 2018 were Beach View, a finalist for Maryland champion turf horse and champion older male after winning the Grade 3 Cougar II Handicap at Del Mar and finishing third in the Grade 2 Hollywood Turf Cup; Victory Rally, whom Golden campaigned to win the Geisha Stakes at Laurel; Elevated Vision, winner of Laurel's Politely Stakes; and Maryland Million Nursery winner Follow the Dog. Elevated Vision and Follow the Dog are by Northview stallions Great Notion and Bandbox, respectively. In partnership with Ellen Charles' Hillwood Stable, Golden bred and campaigned Maryland champion 3-year-old filly finalist Majestic Reason.
In all, Sycamore Hall-bred runners made 243 starts, with 34 wins, 45 seconds and 43 thirds, for earnings of $1,694,996. The top earner was veteran Rockinn On Bye, who made a dozen starts in 2018 and earned $147,648 while placing in five stakes.
Broodmare of the Year: Casual Kiss
B.m., 2008, by Dehere—Bushel and a Peck, by Numerous Owned and bred by Charles and Cynthia McGinnes
Casual Kiss, the dam of 2018 graded stakes-winning sophomore sprinter and Maryland-bred champion finalist Still Having Fun and undefeated juvenile Stranger Danger, descends from generations foaled and raised at Charles and Cynthia McGinnes' Thornmar Farm in Chestertown, going back to the couple's long association with the horses owned by the late Dr. Philip J. Torsney.
Casual Kiss is a granddaugher of stakes winner and sensational broodmare Foolish Kisses, bred by the McGinneses and raced by Torsney.
The McGinneses sold Casual Kiss as a yearling to owner Arnold Heft for $20,000. The filly was showing tremendous promise in training, noted Cynthia McGinnes, but was injured before she ever started. Attempts to bring her back after lengthy layoffs were unsuccessful, and Heft, in his 90s and in failing health, sought to find a home for his unraced filly. Casual Kiss' trainer, Tim Keefe, turned to the McGinneses. "We told Tim we'd make him a co-breeder on her foals, and split the breeder bonuses," said McGinnes. Casual Kiss has produced five foals for the partnership, three of racing age, all winners. Not in foal for 2019, the mare is currently in Kentucky waiting to be bred to Arrogate.
Stallion of the Year: Great Notion
B.h., 2000, by Elusive Quality—Evening Primrose, by Dayjur. Stands at Northview Stallion Station, Chesapeake City.
For the third year in a row, Great Notion has been named Maryland Stallion of the Year, and the award comes off his best year ever. The 19-year-old son of Elusive Quality, who has stood his entire career at Northview Stallion Station in Chesapeake City, had progeny earnings of nearly $3.8 million in 2018, more than a million better than his previous high set in 2017.
Great Notion led all Maryland stallions with 10 stakes winners, 17 stakes horses total, topped by his graded stakes-winning daughter Ruby Notion. Winner of back-to-back stakes at Saratoga (the Caress) and Kentucky Downs (Grade 3 Kentucky Downs Ladies Sprint), the 5-year-old mare made her final start of the year in the Breeders' Cup Turf Sprint-G1 against males and finished fourth, just a length out of third after getting blocked in the stretch. Other 2018 stakes winners include Maryland-bred champion finalists Crabcakes (older female) and Lewisfield (older male/sprinter).