R T's spot plays: Penn National January 11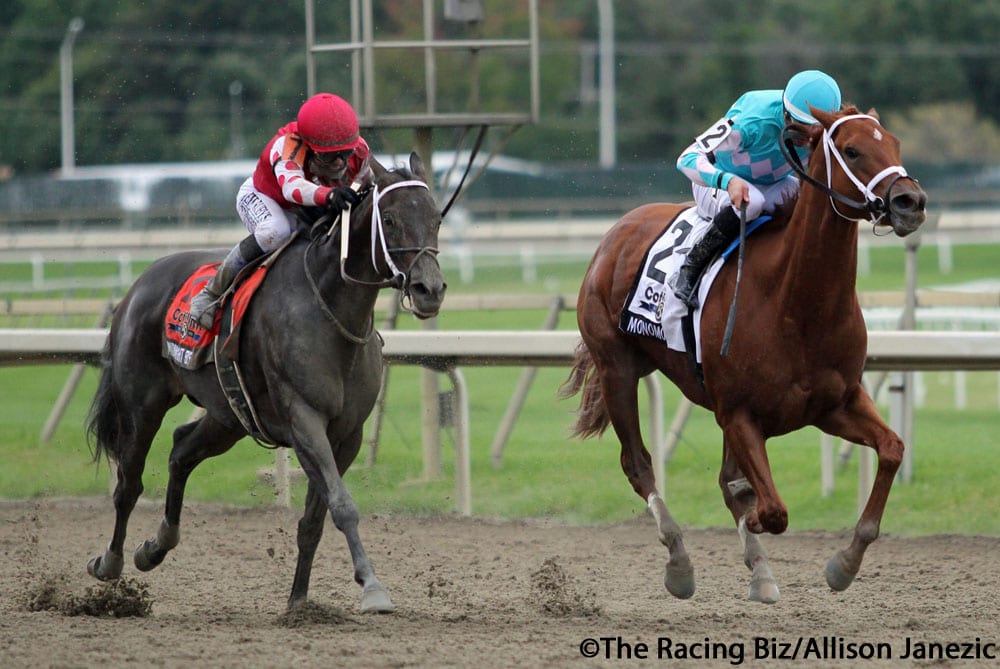 RT will be making occasional spot plays. A veteran handicapper, he loves him some exacta box action.
by RT
33̊ At Post Time – Brisk Night
With only four games on the weekend NFL card, there must be an obscene amount of money bet on the Eagles making the line move from +10 to +8. I got in at +10 early and will look for it to go lower. If it drops below eight, I will pound the middle.
MUSINGS DU JOUR
You're thinking that Jeff Bezos is giving away a King's Ransom by divorcing his wife?  It's true, he is. $60,000,000.00 is a big number (he's reportedly worth something north of $130 billion). Then again, consider this: even giving up $60B (if that indeed becomes their division of assets) it'll still leave him $60B. No bake sales needed for this guy; he should be just fine…
From the recent "still no vaccine for dumbass" files: 
SNVFD 1- After I posted a selection on Reddit yesterday, some guy replied, "He'll lose." Thinking that there's 12 horses in the race, so the chances of winning are 8 percent, I asked what his choice was. 

"Not the 3," he helpfully replied.

Another bout of Captain Obvious. Oh, by the way, the 3 won going away.

SNVFD 2 – Woody Johnson, Neil Glat and the NY Jets – Adam Gase as the new head coach? Seriously? It's one thing to hire a retread and another to hire a retread with a bad record and reputation. But best of all: hiring a division rival's retread immediately he was fired by that rival. Oy vey!

SNVD 3 – August Williams…the proverbial poster boy for dumbass. August tried to kidnap a woman, and when she got free and sought assistance in a karate studio, Williams followed her in and confrontedthe owner — who, of course, is a karate master. That all didn't work out so well for August Williams, who then was arrested and hauled off to the hospital and has been charged with a bunch of crimes

. August gets the two-cheek dumbass award today.
PENN NATIONAL RACE 1
Win 4 & 2X that to place
Exacta Key 1/field
DD – 6/3-6/11
2 on the lead with 4 in close. 3 behind them; Note – except for #4, all runners in this race were just competing in the same race last out.  
#3 Rogue Patriot (3-1): Trainer Synnefias' switch to Hernandez last out proved to be a wise move as he was game in the stretch with this filly and ended up getting pinched to nab the place. With the speed up front provided by the 2 & 4, look for Hernandez again to track and close getting up for the win.
#6 Spirits Legacy (20-1): This gal bombed the stretch last time, pounding out a 12:12 final fraction and the next best was a 13:01. Hopefully, jockey Micklos will learn a lesson from that and get her going sooner.
#4 Fled (5-2): Beaten as the favorite last out, she was coming off for her 2nd from a layoff. It's clear Fled didn't like the slop and performed marginally. Based on her workouts and timing, she is in shape and the definitive class of this race.
PENN NATIONAL RACE 2
W3 & 2X that to place
Exacta box 3-6-11
6 leading with 2 close and 5/8 tracking
#3 Bourbonstreetlady (4-1): Filly has posted higher numbers in tougher races. She appears to be rounding into shape and will be a presence here.
#6 Hurricane Patricia (3-1): Hurricane Patricia is 11:2-2-1 at Penn and has the capability to wire this field. Recent form shows her peaking, and she will be a factor.
#11 – Schwartzology (8-1): Trainer Velazquez is tough in class droppers and this one has a 98 timeform score. This is this runner's fourth out since a long layoff and she has been posting similar scores, out of this group, against tougher competition.
PENN NATIONAL RACE 7
3 W & 2X that to place
#3 Tapping The Kitty (7-2): On a lark, because I liked the name, I put this gal in my trifecta last out and it covered. Tapping the Kitty is a solid stretch runner and moves another notch down the claiming ranks. Double entendre all you want; I'm expecting this Kitty to score tonight.
#7 Tomboy Tuff (3-1): Putting Flores on Tomboy Tuff last time proved fortuitous for trainer Ferreira, as she gave an improved accounting of herself when speeding to the lead and hanging on for the place.

Ferreira had this filly on a recent workout of 3f in:40+, very slow, which perhaps signals his desire to get her to reserve speed.

#2 Maci Ray Klerlein (7-2): Fourth start out for this runner, and I'm tossing out her first race. The second was a radical improvement, the third got her show money, and this should be her biggest improvement yet.