Mandatory payout in Charles Town Pick 6 tonight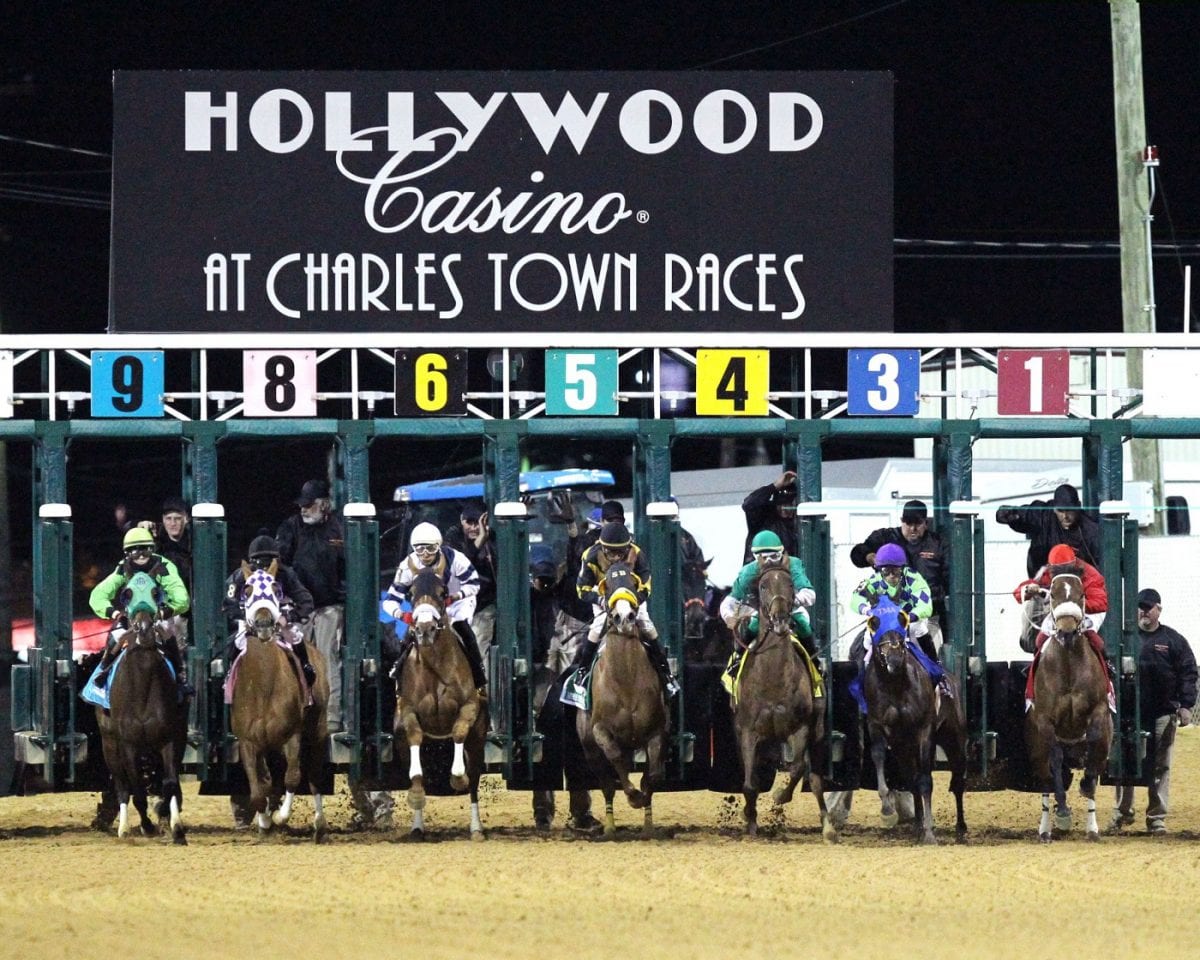 Racing at Charles Town. Photo by Coady Photography.
From a Charles Town
In addition to this evening marking the final live racing program at Hollywood Casino at Charles Town Races for 2018, the card will also feature the first mandatory payout of the carryover in the Charles Town 6-12, which currently stands at $252,508.
The Charles Town 6-12 is a jackpot style Pick 6 with a low 12-percent takeout and 20-cent base wager that covers the final six races on the Charles Town card and gets underway in Race 3 on Saturday night. Post time for the start of the Charles Town 6-12 is scheduled for approximately 7:57 P.M. EST.
Due to the low takeout, unless the pool exceeds $2,104,233, more money will be distributed to players than they wager on the 6-12 this evening. Post time for the first race tonight is slated for 7:00 P.M. EST.