Georganne Hale wins Joe Kelly Unsung Hero award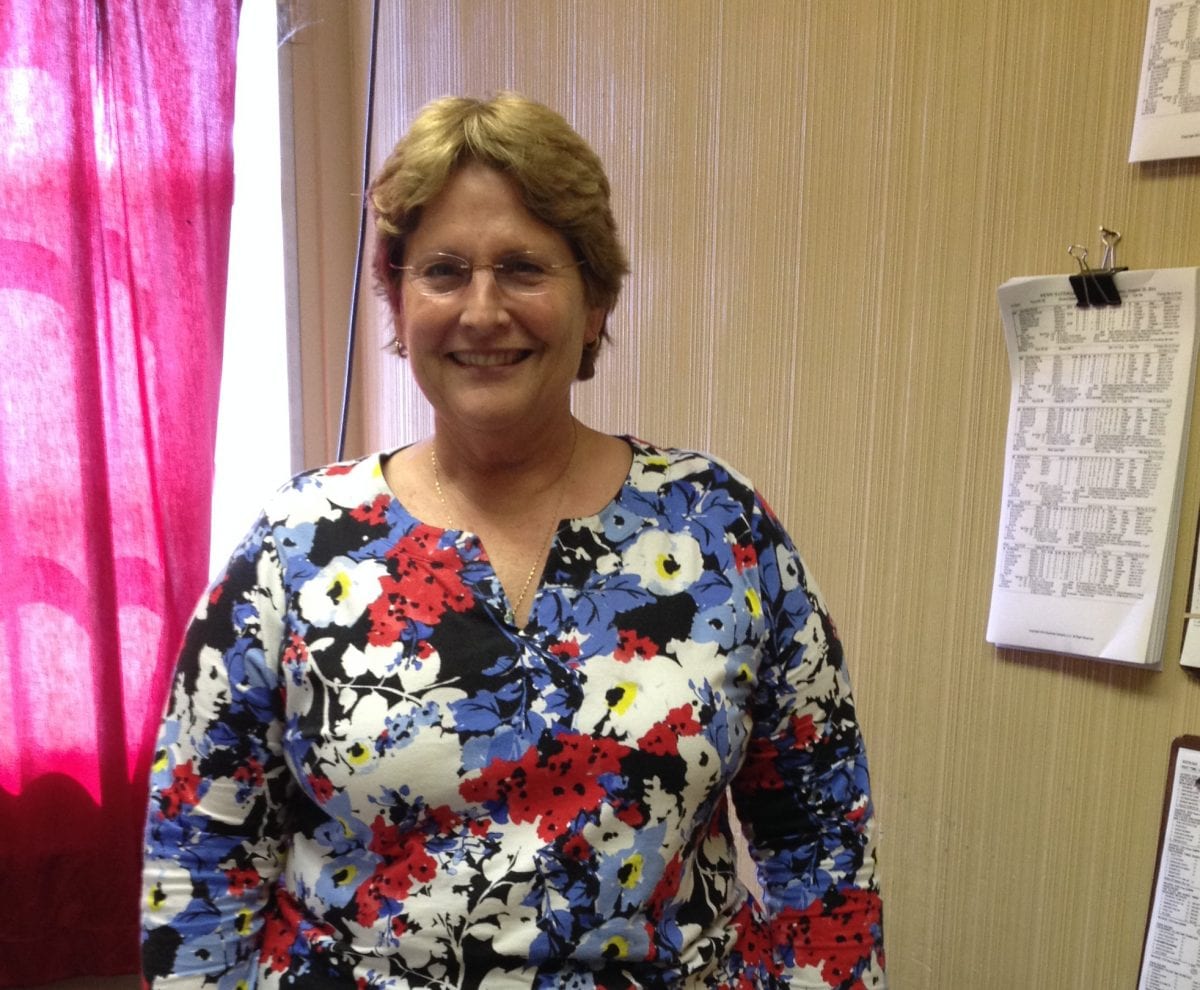 Georganne Hale at Timonium.
NOTE: This story was updated on 10/13/18 to reflect that Georganne Hale was not, in fact, cofounder and president of Mid-Atlantic Horse Rescue. We regret the error.
From a Maryland Million, Ltd. release
Georganne Hale has been selected to receive the 2018 Joe Kelly Maryland Million Unsung Hero Award. Presented annually by the Board of Directors of the Maryland Million Ltd., this award honors the memory of Joe Kelly and celebrates important characteristics that are valuable but often unrewarded. It recognizes honesty, hard work and humility – qualities which serve as inspiration to others.
Georganne Hale has held nearly every job that a racing office has to offer in her long career. She has been with the Maryland Jockey Club since 1984, and is currently the Vice President of Racing Development. She grew up on a farm in Monkton, the heart of Maryland's horse country, and spent her formative years riding, showing, and training horses.
"Georganne's vibrant personality and willingness to go out of her way to help others has made her an exceptional leader and ambassador for the equine industry," affirms Andy Cashman, general manager of the Maryland State Fair and Agricultural Society Inc. Hale has been the racing secretary for the Timonium race meet at the state fair since 1986.
More recently Hale has been involved with Thoroughbred aftercare initiatives on the national and local level, including starting the Totally Thoroughbred Horse Show at Pimlico in 2012. To date the show has raised over $70,000 for the benefit of Maryland Thoroughbred aftercare facilities.
"Georganne is legendary in racing, here in Maryland and across the country. She has an unwavering focus on aftercare," says Beverly Strauss, executive director of MidAtlantic Horse Rescue. "And she has run many events to benefit retiring race horses in Maryland."
Stacie Clark, operations consultant for the Thoroughbred Aftercare Alliance, confirms that Georganne's "kindness, sense of humor and strong work ethic" are what have made her so successful, but her work behind the scenes for the Thoroughbred community, both horses and people, make her an unsung hero.