Doro: Move to Oaklawn "opportunity of a lifetime"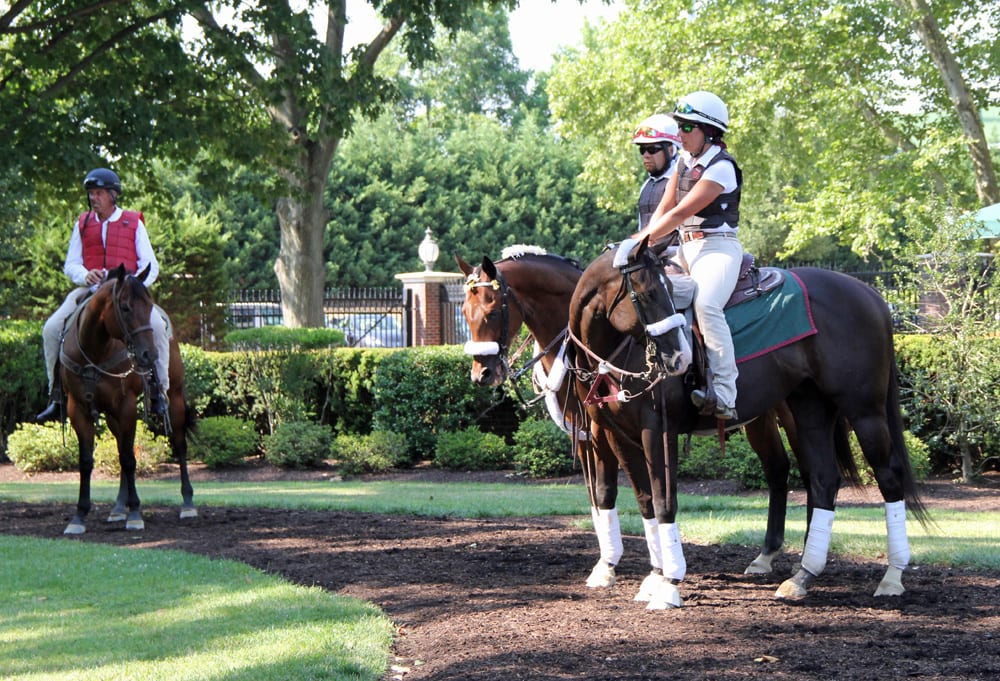 Delaware Handicap day. Photo by Allison Janezic.
by Doug McCoy
Calling it the "opportunity of a lifetime," Jerome "Jed" Doro is bidding farewell to Delaware Park racing after 10 years of service.
Doro, who was named racing secretary at Delaware Park in 2014 by Delaware Park Director of Racing John Mooney after serving as assistant to Pat Pope for six seasons, was named as the new Director of Racing at Oaklawn Park this week. A former racing official in Maryland before coming to Delaware, Doro has had a generally good rapport with local horsemen and has been active in the off-season with Mooney in recruiting new outfits from other parts of the country.
"It was a difficult decision, and the main concern I had was how this move might affect my family," Doro said. "We have two daughters (Dulaney and Baden) who are 15 and 11, and asking them to move to a new area at their age was tough. But they and my wife (Tiffany) urged me to take this opportunity so we decided to accept the position."
Doro says as Director of Racing he will oversee all personnel in the racing department, as well as working with Pope, who will continue to serve as racing secretary at both Oaklawn and Belmont Park, to shape and guide the racing program at one of the country's most popular and significant winter racing venues.
"I'd like to say my time at Delaware Park has been fantastic," Doro said. "I've been lucky to have some great people to work with in the racing office, and it's been a wonderful learning experience to be able to work with and observe Mr. Mooney doing his job as Director of Racing every day. I hope to take some of the many things I've learned from John to help me in my new position. I'll miss working with the horsemen and my staff here at Delaware Park and wish them all the best in the future."
Doro is slated to leave his position at Delaware Park at the end of September, and Mooney said he expects that the staff that is currently in place will be able to run the racing program here through the end of the current meeting on October 20. There are no plans now to name an interim racing secretary.
"We have a fine staff here in the racing office and I'm confident we'll be able to handle things until the meeting concludes," Mooney reported. "We wish Jed continued success in his new venture. He worked hard during his time with us, and we're sure he'll do well in his new post."
Mooney added, "We'll be looking at options for Jed's replacement soon. As I said before, we have a number of fine people in our racing office already, so we'll be thinking about promoting from within if that's possible."
Doro has been in racing since 1998 when he started in the business as a hot walker for Anthony Dutrow. He later worked as an official at Colonial Downs before moving to Maryland where he held a number of positions, including claims clerk and paddock judge before moving to Delaware Park in 2008.