Final facts and figs from the Fasig-Tipton 2-year-old sale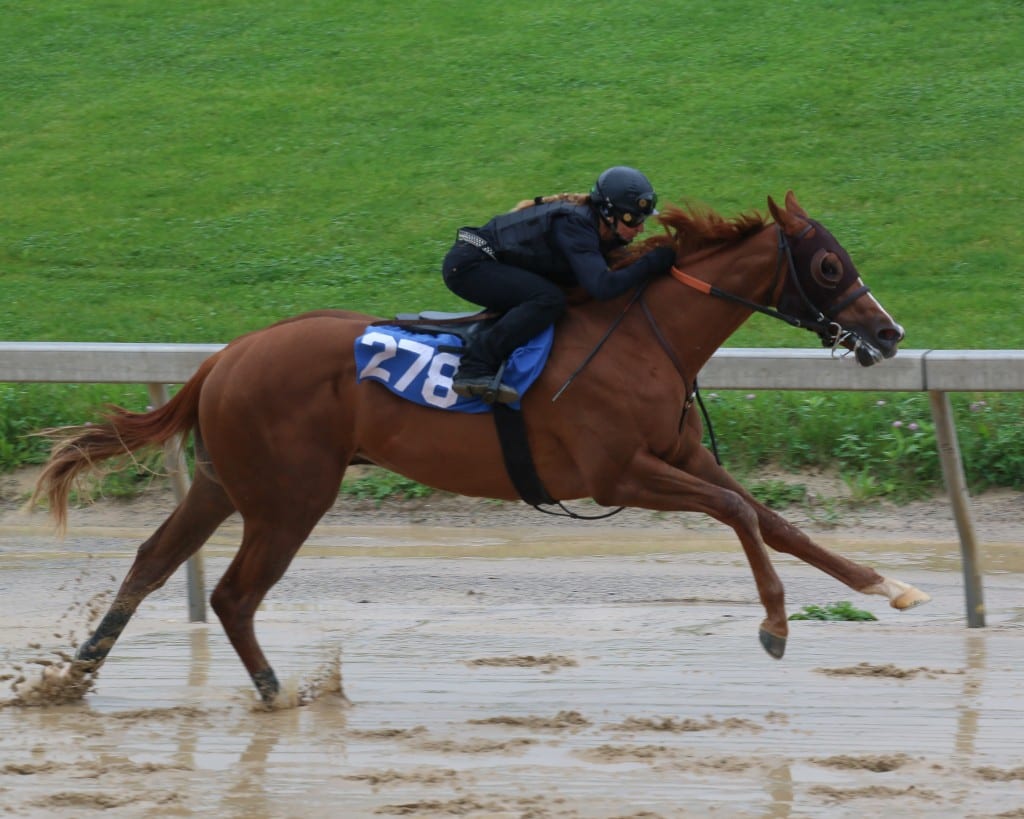 Photo by George Adams.
by Frank Vespe
Wrapping up last week's Fasig-Tipton Midlantic sale of two-year-olds in training, here are some of the facts and figs.
Not surprisingly, Kentucky was the home state of the largest number of hips sold, as well as the most expensive. All told, 174 Kentucky-breds were sold — more than half of the 333 hips to sell at the event — with a combined value of more than $13.7 million.
Among mid-Atlantic states:
Pennsylvania – 23 sold for $1,352,000
Maryland – 19 sold for $1,014,000
Virginia – 6 sold for $523,000
West Virginia – 1 sold for $80,000
New Jersey – 1 sold for $25,000
How about purchasers?
Michael Lund Peterson led all purchasers by dollar value. He purchased a pair of hips worth a combined $1.5 million. He was one of six whose purchases were worth over $1 million.
The others:
Charles Zacney – 8 for $1,475,000
Dennis O'Neill – 4 for $1,445,000
Mike Ryan as agent – 6 for $1,115,000
Linda Rice as agent – 6 for $1,060,000
Mr. Ed Savant, Jr. – 2 for $1,0250,000
Only three sires at the event had combined progeny sales in excess of $1 million. They were:
Medaglia d'Oro — 2 for $1,420,000
Union Rags – 5 for $1,176,000
Into Mischief – 8 for $1,126,000
At the other end of the spectrum, Trappe Shot had the lowest gross sales among any stud to have sired more than one hip sold at the event. His two offspring brought a combined $10,500.
Four stallions topped the million-dollar mark as damsires. They were:
Giant's Causeway — 11 for $1,610,000
Tapit — 6 for $1,605,000
Tale of the Cat — 5 for $1,312,000
Unbridled's Song — 4 for $1,062,000
At the other end of the spectrum was Political Force. He was the damsire of two to sell, who fetched a combined $9,000, the least of any stallion who was the damsire of multiple hips.