Three-way tie for Pimlico trainer title; Lynch takes top jock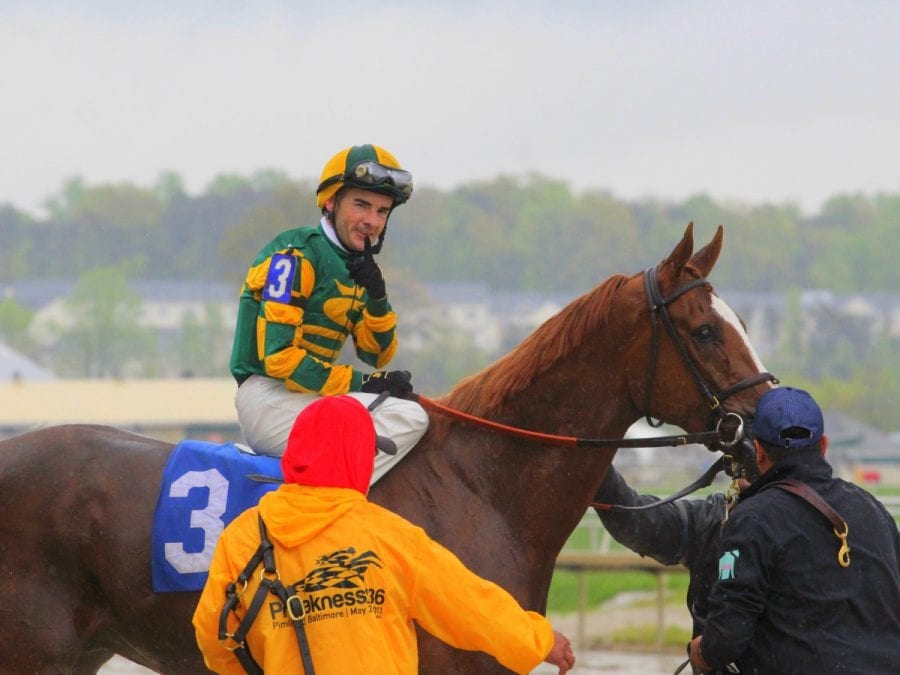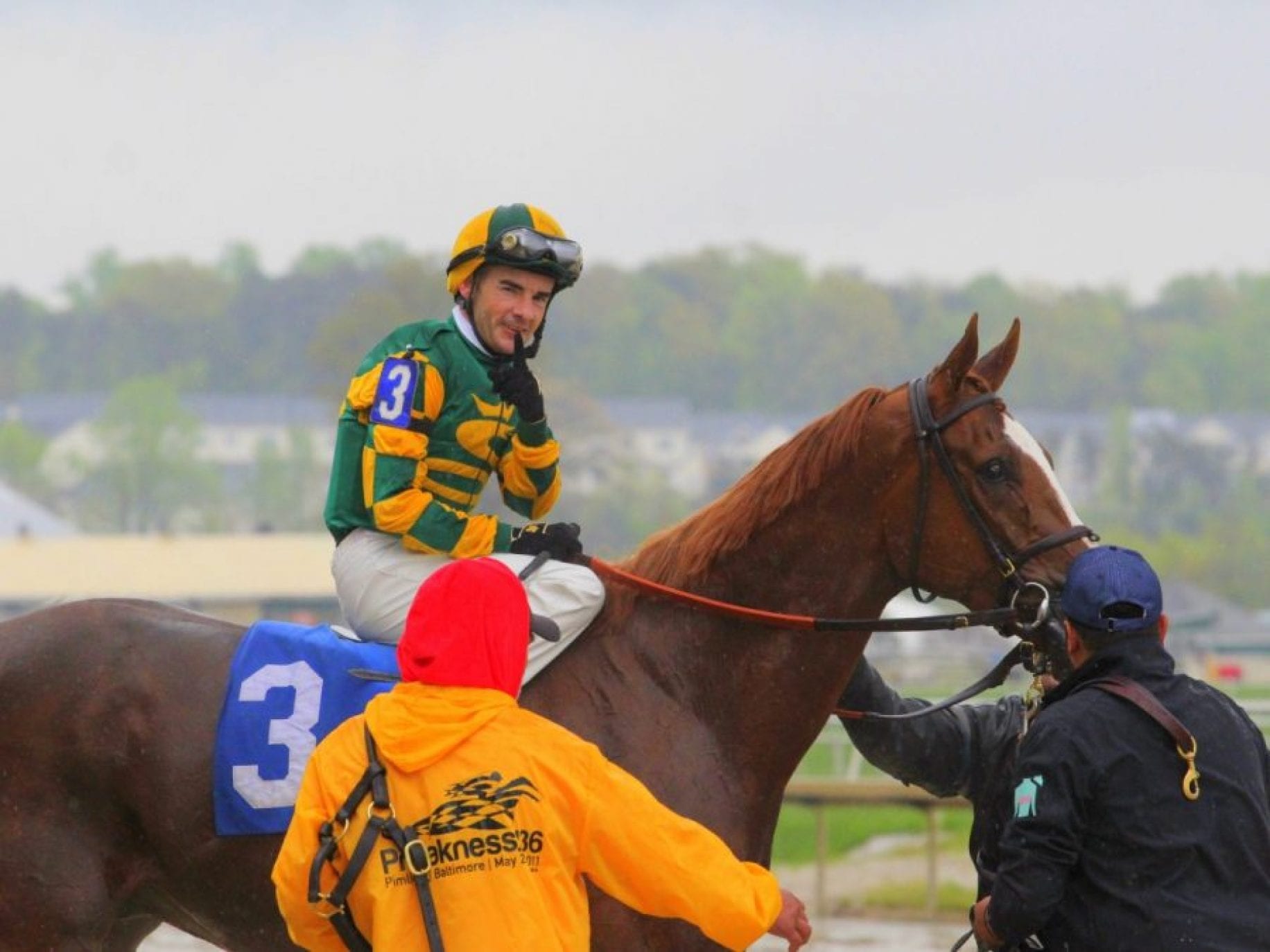 Feargal Lynch. Photo by Dottie Miller.
From a Maryland Jockey Club release
Jockey Feargal Lynch and trainers Kieron Magee, Jerry Robb and Mary Eppler clinched individual honors Monday on a special Memorial Day holiday program to close the 12-day Preakness Meet at legendary Pimlico Race Course.
Lynch, 39, entered the nine-race program with nine wins, three more than Horacio Karamanos and Rosario Montanez and four better than Laurel Park winter-spring meet titlist Jorge Vargas Jr., the only riders within reach.
A native of Northern Ireland, Lynch sealed his second straight Pimlico meet crown when Vargas finished second in Monday's opener. It is the second career riding title since coming to Maryland in the spring of 2016 for Lynch, splitting top honors with Karamanos and Kevin Gomez last year.
Lynch won three races on a single card twice during the meet, May 13 and May 24.
"It's a great achievement. Big thanks go to my agent, Scott Silver, who works very hard and gets me on some very nice horses. The meet just really went well. Everything clicked into place," Lynch said. "Getting on the right horses is the most important thing. I'm very grateful to all the owners and trainers and everybody that's helped me through the meet. We shared the title last year, so it's nice to win it outright."
Montanez won the second race on Be Humble ($23.80) and Karamanos took the eighth aboard Munificent ($7.80) to share second place with seven wins. Julian Pimentel, who won the seventh with Questionoftheday ($6.60) was third with six wins.
Based at Pimlico, Magee has now won or shared three straight titles at his home track and four of the last five, also finishing first in 2014. He entered Monday's card with five wins, one more than Robb, Eppler and Jamie Ness, who all had starters on the program.
Magee, who owns or shares five meet titles at Laurel, finished second with both his starters Monday, Crystal Pier in the fourth race and Expect Indy in the fifth. Robb had one win from three starters, Lippi Lorenzo ($7.20) in the opener to earn his first Pimlico title and fourth overall. His previous wins came at Laurel's 2003 summer, 2004 winter and 2009 summer stands.
"It was a very good meet. We worked hard. Shipping over here you've got to depend on your help and they've done a great job. We're really happy with the turnout," Robb said. "We had a couple 2-year-old winners and that always helps. I've got a couple that I haven't run yet, so we're looking forward to running a few more."
Eppler, also based at Pimlico, won with her only starter Monday, Munificent ($7.80) in the eighth race. It was her second career title, also leading Laurel's 2016 calendar year-ending fall meet.
"I'm always happy about Pimlico. I love Pimlico. My barn and all my help is what got me here," Eppler said. "I'm excited about Laurel. I have a lot of horses. I brought back a lot of new ones from Florida so we're looking forward to it."
Jamie Ness, Hugh McMahon and Hall of Famer Steve Asmussen each tied for second with four wins apiece.