Good Magic is first… to arrive at Pimlico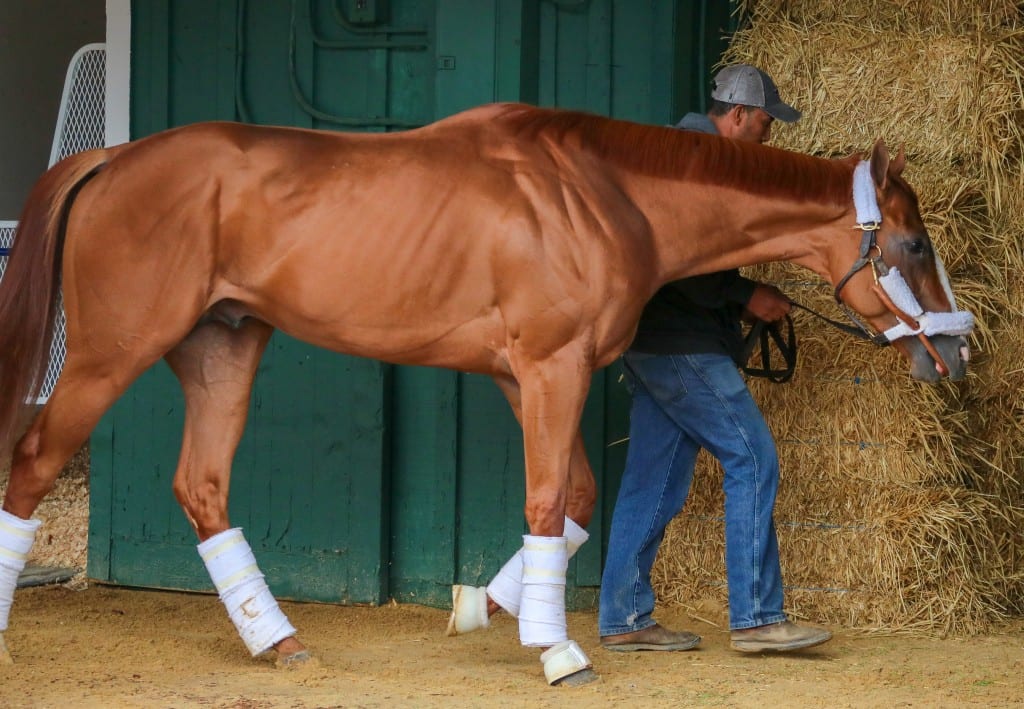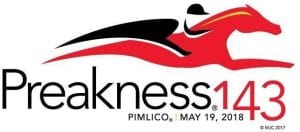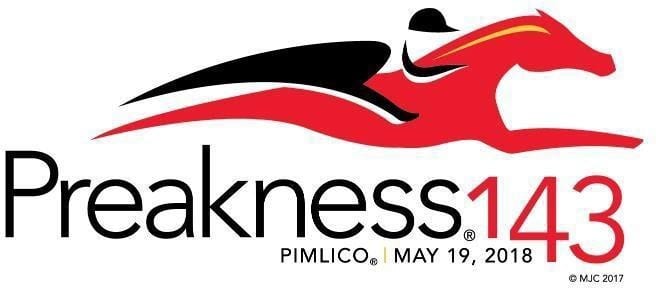 Good Magic at Pimlico. Photo by Dottie Miller.
From a Maryland Jockey Club release
Good Magic, the Kentucky Derby runner-up, became the first horse of the prospective Preakness field to arrive at Pimlico Race Course Monday morning. Traveling in a Sallee Horse van, which left New York at 6 a.m., the Chad Brown-trained Good Magic was unloaded at the Pimlico stakes barn at approximately 10:50 a.m.
Several photographers and a local NBC affiliate television station were on hand for the son of Curlin's arrival on a cloudy and cool day in Maryland. After making several laps around the shedrow of the Preakness Stakes Barn, Good Magic was led into Stall 26, which is on the same side of the barn where Kentucky Derby winner Justify will be bedded down upon his arrival from Kentucky on Wednesday.
Joining e Five Racing Thoroughbreds and Stonestreet Stables' Good Magic on his journey from Belmont Park were stablemates, Elysea's World and Long Haul Bay. The former will run in Saturday's Stella Artois Gallorette Stakes (G3), while Long Haul Bay is set for a run in Saturday's Maryland Sprint Stakes (G3).
Until Brown arrives in Maryland later in the week, his horses will be looked after by traveling assistant, Jose Hernandez.
"He traveled well," said Hernandez, who accompanied Brown's Preakness winner Cloud Computing to Pimlico last year.
Good Magic is scheduled to visit the Pimlico racetrack tomorrow morning at a still-to-be-determined time.