"Off to the Races" radio show: Talkin' Derby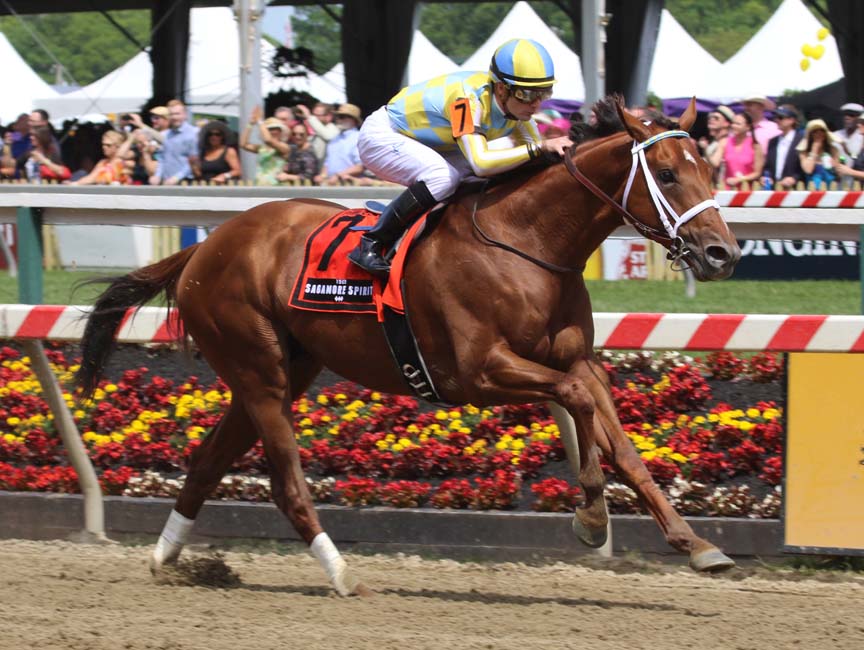 From a release
Saturday morning's edition of Off to the Races on The Racing Biz Radio Network will feature plenty of Derby talk. The program airs at 10:00 a.m. over terrestrial radio on ESPN Richmond (VA) — 950 AM, 99.5 FM, and 102.7 FM — and via internet streaming.
The show will air every Saturday morning from February 10 through July 21.
"Each week, we hope to bring our listeners some of the most interesting guests in racing," said Frank Vespe, publisher of The Racing Biz and host of the show. "We're looking to keep our listeners abreast of the latest and best stories in the region."
On Saturday's show, the guests include:
Darrell Wood of the Virginia Equine Alliance to discuss all the goings-on at the group's four off-track wagering facilities (and maybe mint julep recipes).
Gary Quill, author of the GQ Approach on The Racing Biz, who has written an in-depth, horse-by-horse analysis of the Derby.
Nick Hahn and Derby Bill Watson. It's that time of year again — time to hear what Derby Bill has to think about the biggest races in the country!
The weekly, one-hour show will focus on Thoroughbred racing and breeding around the mid-Atlantic region and across the country.
CLICK HERE TO LISTEN LIVE AT 10:00 A.M. SATURDAY.