Xpressbet CEO Luniewski steps down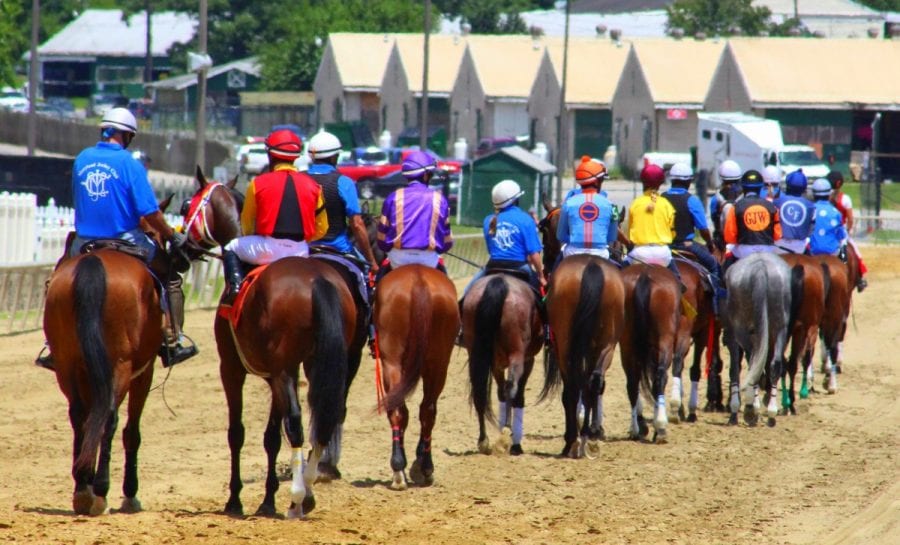 Photo by Dottie Miller
From a Stronach Group release
The Stronach Group, owners of Xpressbet, North America's leading online horse racing wagering provider, announced today that Ron Luniewski, President and CEO of Xpressbet, has departed from the Company effective April 20, 2018.
Mr. Luniewski joined Xpressbet in 2002 and helped transform the Company from a small regional phone-betting outlet to one of the sport's most successful online wagering providers.
"I would like to thank the Stronach family for their support and vision over the last sixteen years," said Mr. Luniewski. "I leave Xpressbet proud of what we have accomplished and am equally proud of where the Company is headed."
"The Stronach Group is grateful for Mr. Luniewski's contribution to Xpressbet and to his dedication to our organization and the horse racing community," said Tim Ritvo, Chief Operating Officer, The Stronach Group. "He has helped to build Xpressbet as one of horse racing's most trusted and respected wagering outlets."
The evolution of Xpressbet and its product offerings support the vision of The Stronach Group as a world-class entertainment company with Thoroughbred racing and wagering at the core. The Stronach Group and its subsidiaries are focussed on providing existing customers with a range of elevated experiences while attracting the next generation of fans to the sport of Thoroughbred racing and its properties across The United States by adopting modern technologies and innovative approaches.