"Off to the Races" radio show to feature trainer Jason Egan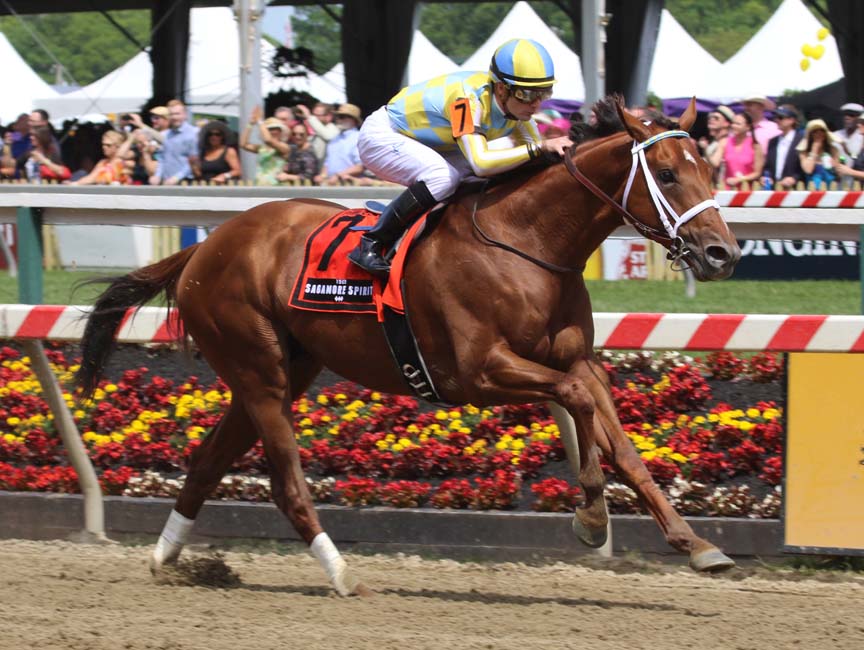 From a release
Saturday morning's edition of Off to the Races on The Racing Biz Radio Network will feature Jason Egan, trainer of Weber City Miss Stakes winner Goodonehoney. Also scheduled to appear are Wasabi Ventures Stables' TK Keugler, Nick Hahn, and Derby Bill Watson The program airs at 10:00 a.m. over terrestrial radio on ESPN Richmond (VA) — 950 AM, 99.5 FM, and 102.7 FM — and via internet streaming.
The show will air every Saturday morning from February 10 through July 21.
"Each week, we hope to bring our listeners some of the most interesting guests in racing," said Frank Vespe, publisher of The Racing Biz and host of the show. "We're looking to keep our listeners abreast of the latest and best stories in the region."
On Saturday's show, the guests include:
Jason Egan. When Goodonehoney romped in impressive fashion in the Weber City Miss Stakes April 21, she not only gave trainer Jason Egan his first stakes win — but she also earned herself a spot in the starting gate for the Grade 2 Black-Eyed Susan Stakes May 18 at Pimlico.
TK Keugler. Venture capitalist TK Keugler launched the innovative Wasabi Ventures Stables "Co-Owner Club" in 2017 and has attracted dozens of fans to owning horses at low prices.
Nick Hahn. Longtime Virginia racing analyst Nick Hahn will discuss the latest developments in Virginia racing and what they mean for the future.
Derby Bill Watson. It's that time of year again — time to hear what Derby Bill has to think about the biggest races in the country!
The weekly, one-hour show will focus on Thoroughbred racing and breeding around the mid-Atlantic region and across the country.
CLICK HERE TO LISTEN LIVE AT 10:00 A.M. SATURDAY.