Charles Town Classic: No risk, big reward with $1 million pool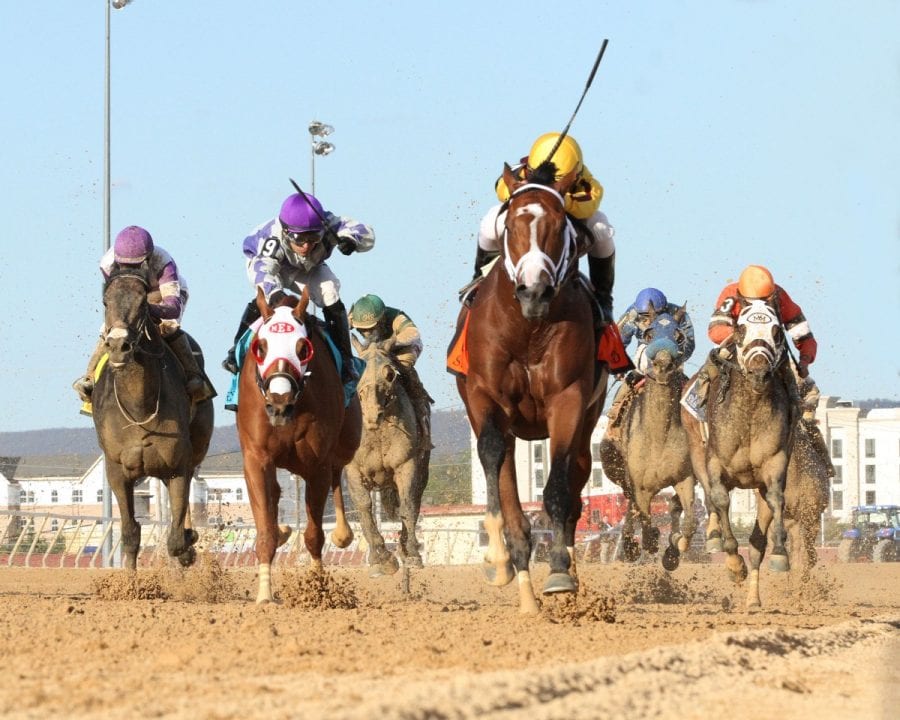 Stanford (center) leads them home in the 2016 Charles Town Classic. Photo by Coady Photography.
From a Hollywood Casino at Charles Town Races release
With Hollywood Casino at Charles Town Races set to hold the marquee day of its racing calendar with the Grade 2, $1,200,000 Charles Town Classic coming up on Saturday, April 21, HollywoodRaces.com is also offering horseplayers and fans a risk-free shot at taking down a $1,000,000 prize pool for the day.
The Charles Town Million Dollar Challenge will be free to enter and requires players to identify the winner of Races 3 through 13 on the Charles Town Classic card. Any contestants fortunate enough to do so will share in $1,000,000 in prize money.
Contestants who visit the site at www.CTMILLION.com and enter a valid email address will be alerted at the time the contest is ready to accept selections on the Charles Town Classic day races, which is expected to be at 5:00 P.M. EDT on Wednesday, April 18 after entries are drawn. The first race on the April 21 Charles Town Classic day card will be run at 12:30 P.M. EDT with the contest's first race – Race 3 – scheduled for 1:25 P.M.
Players must be 21 years of age or older with entries from Florida, Rhode Island and New York not permitted.