Annual Totally Thoroughbred show to take place July 7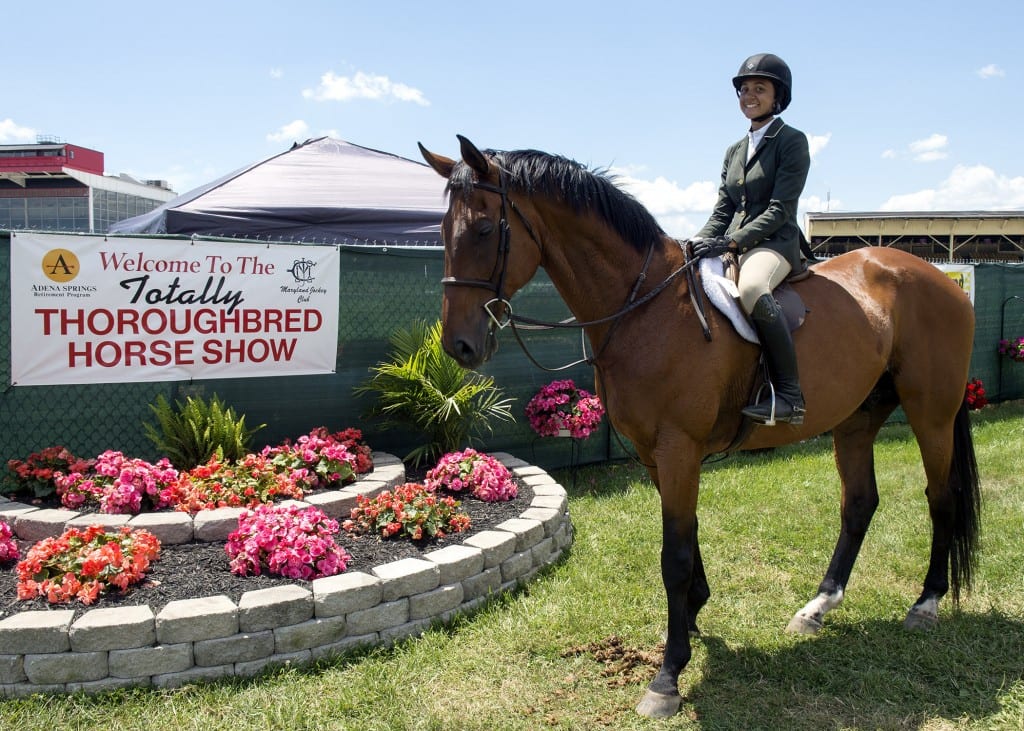 From a Maryland Jockey Club release
The seventh annual Totally Thoroughbred Horse Show presented by Beyond the Wire will take place Saturday, July 7 beginning at 8 a.m. in the infield at historic Pimlico Race Course.
All proceeds from ticket sales and entry fees will benefit Beyond the Wire, Thoroughbred aftercare program launched in 2016 by the Maryland Thoroughbred Horsemen's Association.
Since 2012, the Totally Thoroughbred Horse Show has offered more than $95,000 in prize money and raised more than $67,000 to benefit Thoroughbred aftercare charities.
This year, more than $18,000 in prize money is available in 20 classes highlighted by the $10,000 Hillwood Stable Jumper Speed Stake and the $1,000 Dark Hollow Farm Open Hunter Classic. There will also be new Junior Jumper and Schooling Hunter Over Fences classes.
Kip Rosenthal, Barbara Kirchener Magrogan and Robin Wyman will serve as this year's judges.