Decker, Allen, Sinatra featured on "Off to the Races" radio show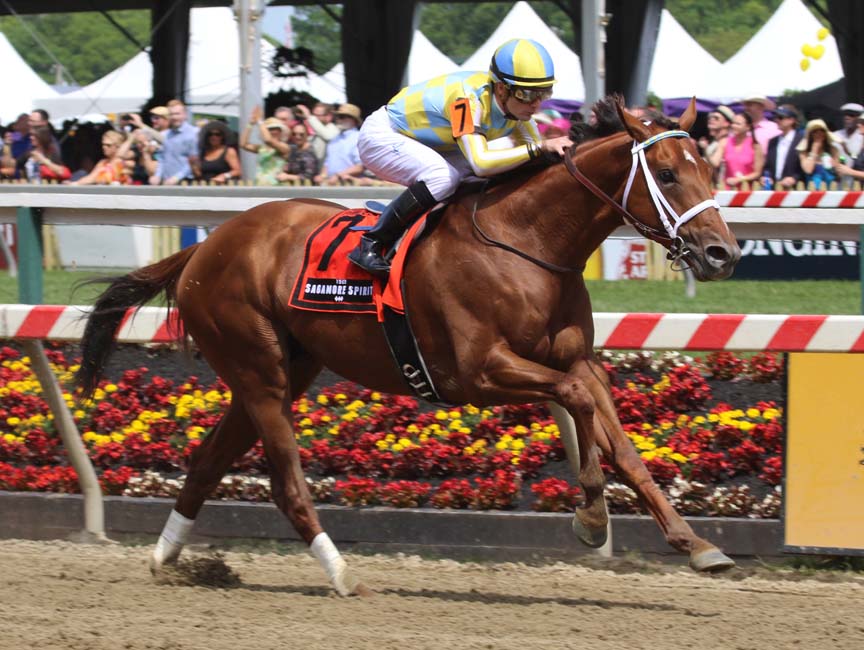 From a release
Saturday morning's edition of Off to the Races on The Racing Biz Radio Network will feature trainers Kenny Decker and Ferris Allen, as well as Maryland Jockey Club president Sal Sinatra. The program airs at 10:00 a.m. over terrestrial radio on ESPN Richmond (VA) — 950 AM, 99.5 FM, and 102.7 FM — and via internet streaming.
The show will air every Saturday morning from February 10 through July 21.
"Each week, we hope to bring our listeners some of the most interesting guests in racing," said Frank Vespe, publisher of The Racing Biz and host of the show. "We're looking to keep our listeners abreast of the latest and best stories in the region."
On Saturday's show, the guests include:
Kenny Decker. The Laurel Park-based conditioner trains Old Time Revival, who recently ran second in the Grade 3 Gotham at Aqueduct and is now being pointed to a likely start in the Grade 2 Wood Memorial at that same track, with the possibility of the Kentucky Derby looming in the background.
Ferris Allen. Also Laurel Park-based, Allen's top current trainee, Eastern Bay, will compete in Saturday's Not for Love Stakes for Maryland-breds at Laurel.
Sal Sinatra. The president of the Maryland Jockey Club, Sinatra may have the good fortune of having two runners on the grounds headed towards Triple Crown races. In addition to Old Time Revival, trainer Tim Keefe's Still Having Fun is the morning line favorite in Saturday's Private Terms Stakes for three-year-olds, the next local step on the road to the Preakness.
The weekly, one-hour show will focus on Thoroughbred racing and breeding around the mid-Atlantic region and across the country.
CLICK HERE TO LISTEN LIVE AT 10:00 A.M. SATURDAY.