Big M turf meet concludes with big gains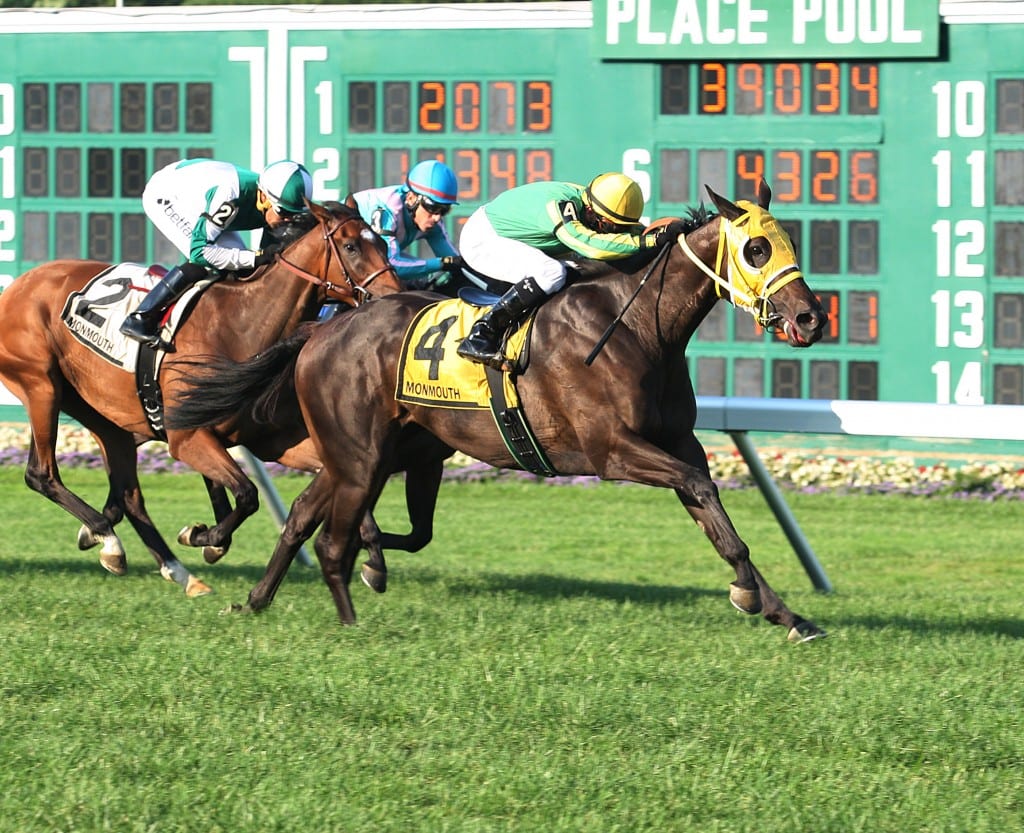 from a Monmouth Park release
The all turf Monmouth-at-Meadowlands meet came to a close on Saturday night with huge gains in on-track and simulcast handle as Victor Lebron was leading rider and Jorge Navarro and John T. Toscano Jr. tied for top trainer.
Having run eight cards over the Big M lawn, on-track handle averaged $151,422, an 82 percent increase over last year's average of $83,230 when the track hosted 12 live programs. Average simulcast handle came in at $1,343,628, a 36 percent jump from last year's average of $988,797.
"The stars aligned for good weather and racing fans and horsemen really responded," said Dennis Drazin, Chairman and CEO of Darby Development, LLC, operators of the Monmouth-at-Meadowlands meet. "It's no secret that full fields and turf racing are a winning formula and we'll look to build on this season's success next year and for years to come."
Average field size this year was 9.93 compared to 9.03 in 2016. Victor Lebron's eight victories earned him his first title in the Garden State as the trainer's race saw Navarro and Toscano each saddle three winners.