Fasig-Tipton Midlantic fall yearling sale by the numbers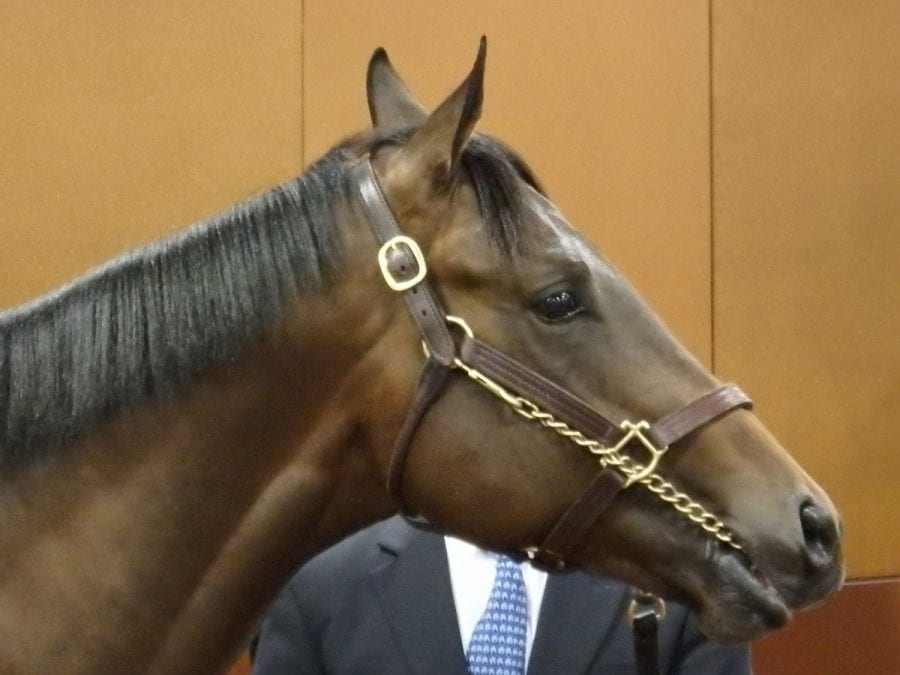 by Frank Vespe
Stellar Wind graces the cover of the Fasig-Tipton Midlantic Fall Yearings Sale catalog, and for good reason.
The 2013 grad, a Virginia-bred daughter of Curlin, fetched $86,000 back then; today, she'd be worth many multiples of that number. She counts a half-dozen Grade 1 scores among her 10 career wins, along with earnings of over $2.2 million.
And she's one of a number of high-quality runners to come through the sale. Others include Bradester (class of 2011, $20,000 purchase price) and Cathryn Sophia (class of 2014, $30,000 price),
Some other observations: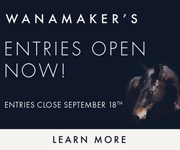 RANDOM FACTS
LADIES FIRST: A majority of hips on offer (before outs) are females. There are 268 fillies on offer, versus 236 males (228 colts and just eight geldings).
NAMELESS: Of 504 hips, 414 — 82 percent — are not named. Named hips range from Abbo to Zahava.
COLORING BOOK: Brown is the word, or at least the color. A plurality of the hips on offer — 211 — are brown. Then there's dark bay, with 130, and chestnut, with 106. Gray/roan yearlings account for 57 hips (11.3 percent).
SIRE POWER: The sale includes horses by 172 different sires, ranging from Adios Charlie (one hip) to Yes It's True (three).
HIPS BY STATE
MARYLAND 169
NEW YORK 119
PENNSYLVANIA 93
KENTUCKY 84
FLORIDA 13
VIRGINIA 10
WEST VIRGINIA 8
NEW JERSEY 4
LOUISIANA 2
ONTARIO 1
NORTH CAROLINA 1
HIPS BY SIRE
SEVILLE (GER) 19
EL PADRINO 14
TRITAP 12
JUMP START 11
HONORABLE DILLON 10
SUPER NINETY NINE 10
BANDBOX 9
LIAISON 9
WEIGELIA 9
TIZWAY 8
HIPS BY DAMSIRE
NOT FOR LOVE 11
FORESTRY 7
TWO PUNCH 7
DISTORTED HUMOR 6
MEDAGLIA D'ORO 6
ALLEN'S PROSPECT 6
AWESOME AGAIN 6
TALE OF THE CAT 6
BLUEGRASS CAT 5
EL PRADO (IRE) 5