Shipp, Allen among "Off to the Races" radio guests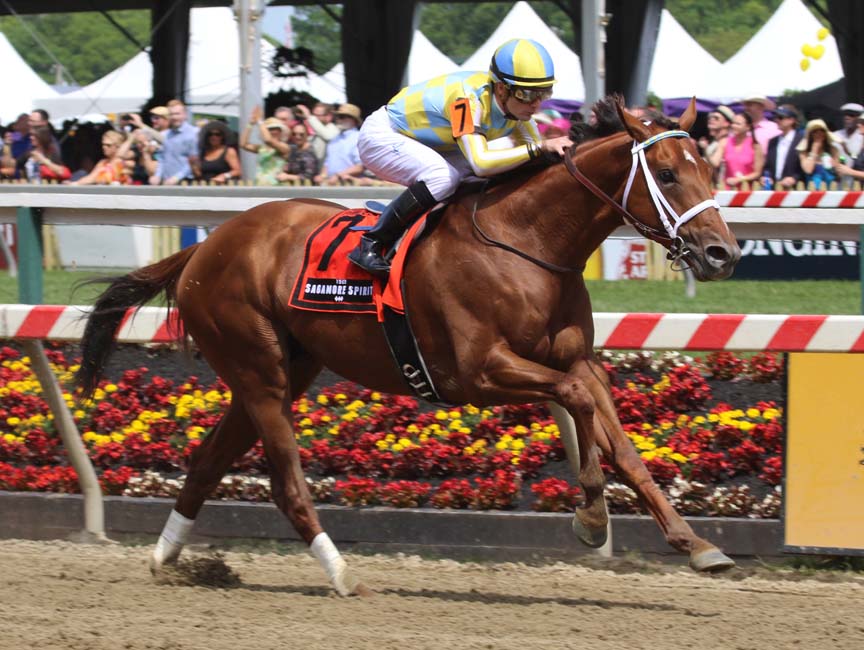 Noble Bird won the 2016 Pimlico Special. Photo by Laurie Asseo.
From a release
Off to the Races on The Racing Biz Radio Network returns Saturday, June 17.
Guests include Frank Shipp, Ferris Allen, and Doug McCoy. Regular handicapper Derby Bill Watson will also join us to (we hope) pick some winners.
Shipp is the president and general manager of Virginia's Lazy Lane Farms, which bred Hansel, the just-deceased winner of the 1991 Preakness Stakes, Belmont Stakes, and Eclipse Award as champion 3-year-old.
Allen, a trainer based at Laurel Park, was the all-time leading trainer at Colonial Downs and now serves as a member of the boards of directors of the Virginia Thoroughbred Association and Virginia Equine Alliance.
McCoy is the Delaware Park correspondent for The Racing Biz and a longtime Equibase chartcaller.
The one-hour program airs at 10:00 a.m. each Saturday on Richmond's ESPN 950 AM, and on 102.7 FM and 1240 AM out of Petersburg. Additional stations will be announced as they come online. It also is available via streaming (see link below).
The show will focus on Thoroughbred racing and breeding around the mid-Atlantic region and across the country.
Guests in prior weeks have included trainers Cal Lynch (El Areeb) and Graham Motion (Irish War Cry), as well as jockey Trevor McCarthy, and others.
CLICK HERE TO LISTEN LIVE AT 10:00 A.M. SATURDAY.