Exercise rider Leiva making a life in his adopted country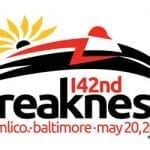 by Frank Vespe
Peter Leiva's first attempt at galloping a horse at Belmont Park didn't go so well.
"I don't know nothing — I don't know where is the track, I don't have a badge," the native of Chile, then 19, now 28, recalled.
He was aboard an unfamiliar horse in an unfamiliar country, and the horse's trainer had given him just a single instruction.
"The only instruction he gave me was just follow the other rider," Leiva said. "The other rider, her horse ran off in the middle of the track. I have control of my horse, but he told me follow her…. The horse ran off with me, and I fell off in the middle [of the Belmont infield], almost go in the lake."
On Saturday, Leiva, now an exercise rider for Chad Brown, will accompany Cloud Computing to the paddock before the Preakness, watch him race, and then go to meet him afterwards.
"Wherever he finishes, he's my boy," Leiva said.
Cloud Computing, a three-year-old son of Maclean's Music, will need the race of his life Saturday to contend with Kentucky Derby winner Always Dreaming, runner-up Lookin At Lee, and two-year-old champion Classic Empire.
By contrast, Cloud Computing has made just three starts, winning one. He broke his maiden on debut, drawing off to win after encountering trouble at the break. He then ran second in the Grade 3 Gotham and third in the Grade 2 Wood Memorial — both credible efforts, neither good enough to compete with his best rivals here.
But Leiva believes that Cloud Computing is sitting on a strong effort.
"He showed me the other day in the breeze he is ready. He breezed really, really well," Leiva said. "The last breeze, he went 48 and 3/5 but I'm not moving. I'm not doing anything. He made me happy with that work. He's ready now. He's healthy, he's happy."
Win, lose, or draw, Leiva will follow the same routine the next day when he arrives at the barn: he'll go see Cloud Computing, a horse he describes as "one of my favorites," for a bit of rider-horse bonding.
When he arrived at the barn the morning following the Wood Memorial, he found Cloud Computing lying on the floor of his stall, wiped out from his effort the day before and, Leiva said, teary-eyed.
"I go and I hold him, I touch him," Leiva said. "When I hugged him, I always talk to him, and he's crying, man. I never see that [before]. I come back to my house and I told my wife what had happened, and she said, 'He knows, he knows he lost. Just believe in him and trust him. He's getting better; he's a young guy.'
"I love that horse," he added. "He always tries."
Leiva and his wife, Yamile, have been married for a year and live in Queens. The rider has two sons, a nine-year-old who lives in Chile and a seven-year-old here. He grew up in Chile — where much of his family remains — before coming to the U.S. at 19.
He comes by his love of the horses honestly. His father was a jockey, and he has an uncle who trains horses, as did his grandfather.
"All my family is about horses," he said.
He attended jockey school in Chile but is tall for a rider, making maintaining weight a challenge. When a friend told him he could come to the States to gallop horses, he jumped at the chance.
Leiva's nine years in the U.S. have included stints with Linda Rice, Kenny McPeek, and for the last four years, Brown. He's had the opportunity to ride horses like Connect, Flintshire, Big Blue Kitten, Paulassilverlining. It's been quite a ride for the kid who nearly fell in the lake during his first visit to Belmont.
"I'm always trying to get on up, and we'll see what happens for me," he said. "Whatever [Brown] has for me, I'm happy; I love my job, I love my horses, I'm happy right now."
Leiva is making a living, and a life, in his adopted country.
"I love here," he said. "I miss my family, my father and my mom, everybody there. But my family is here – I love it here. The people is good people, everywhere I go. I'm in love with this country."
And if one horse, in particular, can deliver the race of a lifetime Saturday, well, that would be just fine for Peter Leiva.