Multiplier, Senior Investment have final pre-Preakness works
From a Maryland Jockey Club release
Illinois Derby (G3) winner Multiplier breezed five-eighths of a mile in 1:00 4/5 in company with the 3-year-old maiden War Union. Trainer Brendan Walsh was aboard Multiplier through eighth-mile splits of 12 2/5 seconds, 24, 36 1/5 and 48 2/5 while on the inside of the workmate, galloping out three-quarters of a mile in 1:14 3/5.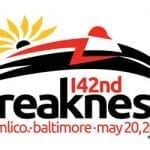 Walsh also was aboard Xpressbet Pimlico Special (G3) contender Conquest Windycity, who worked five furlongs in 1:00 3/5 and galloped out in 1:14 1/5 by himself.
"I'm very, very happy with both of them," Walsh said. "Both worked really well, so both should be spot on for the weekend. That was very good for Multiplier. He doesn't do anything that he's not asked. That was as good a work as he can do. He's never going to be spectacular in the morning. You're never going to think, 'Wow!' But he showed good energy. I didn't have to be super hard on him, which sometimes you have to really get after him."
After defeating Hedge Fund in the Illinois Derby, Multiplier was sold to the partnership of Gary Barber, Adam Wachtel and George Kerr. He will race in Barber's silks.
"They just came after him and got a deal together," Walsh said. "Thankfully, I got to keep him, so it was great."
Multiplier is a son of the speedy The Factor and out of a mare by the speedy Trippi but he has raced only around two turns and is a late runner. The $62,000 weanling purchase at Keeneland's 2014 November sale did not race at 2, earning his first victory March 18 on his third attempt at the Fair Grounds in New Orleans. He won Hawthorne Race Course's April 22 Illinois Derby in his next start.
"Everybody says on his (handicapping) numbers that he fits," Walsh said of the Preakness. "I think he's entitled to take a chance. If he had broken his maiden two or three weeks earlier, we probably would have run him in some of the Derby trials. This morning when he worked, he kind of showed me he's a fresh horse and ready to go again.
"I don't think we're going to see the best of him for maybe another two or three runs, because he's so laid back," he added. "I think that's why he made such a gradual climb on his numbers every race he's run. Because he's coming along, coming along. It's not something you can force with him. You have to let him do it himself."
Multiplier and Conquest Windycity will jog Monday and gallop Tuesday at Keeneland before vanning overnight to Pimlico, where they will have a walk day Wednesday, Walsh said.
Meanwhile, at Keeneland, Fern Circle Stables' Senior Investment. the late-running winner of Keeneland's Lexington (G3) in his last start, started off slow but came home flying to cover five-eighths of a mile in 1:02 in a Sunday workout. The Keeneland clockers caught the six-furlong gallop out in 1:14. The Kenny McPeek-trained Senior Investment, with jockey Channing Hill aboard, worked in company with Brazilian Grade 1 winner Some In Tieme, going the first eighth-mile in 13 seconds, the quarter-mile in 25 2/5 and the half-mile in 49 4/5, before going his next eighth in 12 1/5 seconds.
"He was waiting on the other horse, I think, and they dawdled a little bit the first three-eighths, but they came home well," McPeek said. "That's all he needed. He's plenty fit…. Some In Tieme is no bad horse, and he pretty much dusted him.
"Look, our horse is ready to go. Is he good enough? Is the pace going to set up for him? I mean, how do they all draw? But he deserves a chance, and I think he'll relish the mile and three-sixteenths, and he's improving," he added. "It just seems like he's better and better every day. He's like a copper penny (coat-wise) right now."
It will be Hill's first Preakness mount.