Pletcher "really, really pleased" with Always Dreaming gallop
From a Maryland Jockey Club release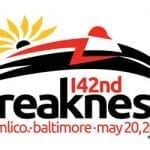 Kentucky Derby (G1) winner Always Dreaming resumed his regular training schedule for the 142nd Preakness Stakes (G1) Saturday at 6 a.m., galloping 1 1/4 miles over the sloppy sealed track at Pimlico Race Course.
Trainer Todd Pletcher had opted to jog the Bodemeister colt with a pony on the wet track Friday morning but allowed him to gallop Saturday with exercise rider Nick Bush aboard. Pletcher was pleased with how the colt owned by MeB Racing, Brookyln Boyz, Teresa Viola, St. Elias Stable, Siena Farm and West Point Thoroughbreds looked on the track.
"Always Dreaming I thought actually went really well," Pletcher said. "He took a nice grip but was settled, relaxed, got over the ground really well. I thought that in spite of the rain overnight that the track was actually smoother this morning than it was yesterday morning. It had a nice seal to it and was pretty consistent all the way across the track. I was really, really pleased with the way he went this morning."
Pletcher checked out the conditions before deciding that he would let the energetic colt have the more strenuous exercise of a gallop.
"Yeah, I was concerned because I had looked at the radar overnight," Pletcher said. "I couldn't tell exactly when it started raining, but it looked like it rained most of the night and it was raining when we got here this morning. I was pleasantly surprised how good the surface was this morning when I walked out on it at 5:30."
When Always Dreaming became too aggressive in his morning training at Churchill Downs a week prior to the Derby, Pletcher made an equipment change, adding draw reins that control a horse's head, and switching to Bush, a stronger exercise rider. Those moves worked well in the days leading up to the Derby, which Always Dreaming went on to win by 2 ¾ lengths. Pletcher has stayed with the draw reins for gallops since shipping the colt to Maryland on Tuesday.
"It seemed like he was really just perfect this morning," Pletcher said. "He was enthusiastic enough, but he didn't overdo it. I think there was one horse on the track while he was out there and I don't think he ever saw that horse. It was kind of that quiet environment that we were hoping for. I was concerned because anytime that you train on a sloppy surface they can get a little more excited with all the noise that comes along with that, but he was really good. Especially after having a jog day, I thought he was even more settled than I expected him to be."
Always Dreaming will not have a timed work between the Derby and the Preakness. He is scheduled to go to the track at 6 a.m. Sunday. Following his gallop he will school in the starting gate.
Hall of Fame jockey John Velazquez will ride Always Dreaming in the Preakness.