Classic Empire gearing up to take best shot in Preakness
From a Maryland Jockey Club release
John Oxley's Classic Empire, fourth in the Kentucky Derby after a horrendous start and trip, resumed galloping Friday at Churchill Downs after jogging on Thursday. Last year's 2-year-old champion and Breeders' Cup Juvenile (G1) winner is to van to Baltimore Sunday.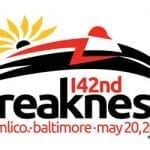 "He felt great," said exercise rider Martin Rivera. "As soon as I turned him around (after jogging to the front side), he was dragging me, on the muscle this morning. He came back really good after the race. I loved the way he went this morning. He's come back more aggressive, actually."
Norman Casse, trainer Mark Casse's son and assistant, said he's not particularly surprised how well Classic Empire bounced out of a challenging Kentucky Derby — the latest adventure in a young season that saw the colt's training and racing schedule disrupted over the winter with a couple of setbacks.
"He's a really tough horse," Casse said of the Arkansas Derby (G1) winner, who wound up being the third choice in Kentucky Derby wagering after being the morning-line favorite. "He really loves what he's doing right now. I'm really happy just the fact that he's finally in a routine, he's finally under a regular pattern where he's running and isn't missing any training or that kind of thing. I think probably the most important thing coming out of that race is how well he's doing, that I think he's going to run a really good race in Baltimore.
"I've said all along that he's probably the most intelligent horse that I've ever been around. You can tell he's always thinking about things," he added. "The problem is that sometimes during training hours that gets in his way, because he's smarter than us sometimes. But those problems — knock on wood — seem to be behind him right now. Race-wise, most people bring horses over (to a race) with a lip shank on. We don't even do that. He's perfect in the paddock, perfect in post parades. He's really becoming a really good racehorse.
"I'm very proud of the horse. I'm not thinking, 'Wow, we should have won the Derby,' or 'We could have won the Derby,' or 'He ran a better race than Always Dreaming.' I don't think like that. My thoughts are he's doing really well right now. It's unfortunate we didn't win the Derby, but there are plenty of big, big races down the road that we'd really love to win, such as the Preakness and the Belmont. That's what we've got to focus on now."
Still, the Casses clearly relish a rematch with the Kentucky Derby winner.
"We definitely feel like we want another shot at Always Dreaming," Norman Casse said. "I mean, a legit shot. We want to go over to the Preakness. We want Always Dreaming to run his race and that he has a good trip. We want Classic Empire to run his race and he has a good trip. And we settle it on the racetrack and see who is the best 3-year-old in the country."