Preakness contenders begin to emerge
From a Maryland Jockey Club release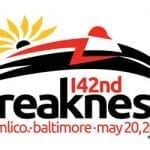 Kentucky Derby winner Always Dreaming, will be shipped to Pimlico Race Course early Tuesday morning to begin preparations for the 142nd Preakness on May 20. He is scheduled to arrive at Baltimore-Washington International Airport at 9:30 a.m.
Under jockey John Velazquez, Always Dreaming, the 9-2 favorite, won the 143rd Kentucky Derby by 2 3/4 lengths over a sloppy track early Saturday evening. It was trainer Todd Pletcher's second Derby victory and the first for the ownership group of MeB Racing, Brooklyn Boyz, Teresa Viola Stable, St. Elias Stable, Siena Farm and West Point Thoroughbreds headed by Anthony and Mary Ellen Bonomo.
Trainer Todd Pletcher said Sunday that he wants to get the son of Bodemeister, who was a challenge to train prior to the Derby, to Baltimore as quickly as possible so that he could become comfortable in his new surroundings. The dark bay or brown colt was aggressive during his training on May 1, forcing Pletcher to adjust his equipment and use a different exercise rider. Pletcher said Always Dreaming would go into the stall reserved for the Derby winner in the Pimlico Stakes Barn.
"I think the fact that he was so headstrong when he got here that I don't think staying here for another week is going to be an advantage," Pletcher said. "I don't think going to Belmont for a week and then moving again is an advantage. Looking at what the options are, at Pimlico, there's generally not a lot of horses training there. I think it will be a quiet environment, give us time to get him settled in and if we have to make any adjustments we'll have time to do that."
It will be the third time in six years that the Kentucky Derby winner has been moved to Baltimore within a few days of his victory in the Run for the Roses. Trainer Doug O'Neill reversed what had been a trend of waiting until the week of the Preaknes to ship when he promptly sent his Derby winners I'll Have Another (2012) and Nyquist (2016) to Maryland.
I'll Have Another won the Preakness and Nyquist was third last year.
Video taken by Jennie Rees.
As many as three other horses from the Derby are considered as possible for the Preakness, the Middle Jewel of the Triple Crown. Trainer Steve Asmussen said Lookin at Lee, the runner-up at 33-1, is a candidate.
Classic Empire, fourth after being banged around early in the race, will go to the race, trainer Mark Casse, said, if he recovers quickly from an issue with his right eye. Trainer Antonio Sano said a decision will be made about the seventh-place finisher Gunnevera after a discussion with the colt's majority owner, Solomon Del Valle.
Jerry and Ann Moss's Royal Mo, who was on the also-eligible list for the Derby but did not make it into the field, will accompany Always Dreaming on the flight from Louisville to Baltimore on Tuesday. Royal Mo, third in the Santa Anita Derby (G1) after a win in the Robert Lewis (G3), worked a leisurely five furlongs in 1:05 Sunday morning at Churchill Downs. Hall of Fame jockey Gary Stevens will ride Royal Mo in the Preakness.
Trainer Kenny McPeek said that Lexington Stakes (G3) winner Senior Investment is being pointed to the Preakness. Also under consideration are Illinois Derby (G2) winner Multiplier; Cloud Computing, third-place finisher in the Wood Memorial (G2); and Conquest Mo Money, runner-up in the Arkansas Derby (G1). Lancaster Bomber is one of two horses Irish trainer Aidan O'Brien has been considering for the Preakness.
Pletcher, 49, his voice hoarse from the combination of a cold and celebrating the Derby victory, grinned when asked to describe his reaction to adding another Derby to his resume.
"It feels awesome. I think it's still sinking in," he said. "It's a great, great feeling. It's great to be able to share it with a lot of friends and family. I'm really happy for the connections, really happy for the horse. It was great fun."
Pletcher, the career leader in purse money earned by a trainer, won with Super Saver in 2010. The second Derby was every bit as satisfying.
"The first one is special, but this one is just as good or even better," he said. "We felt like coming in that we had a good chance. We had some anxious moments during the week, but we were just happy to see him deliver the performance that we felt like he was capable of."
Pletcher used "outstanding" to describe how the colt came out of the race.
"He ate up really well last night. His energy level is good this morning," Pletcher said. "He looks super."
Trainer Steve Asmussen called the Preakness "definitely a big possibility" for Kentucky Derby runner-up Lookin At Lee but that "we are going to give his run yesterday the respect that it deserves and wait until he goes back to the track. Just make sure he's the Lookin At Lee that has spoiled us to this point."
I'm just proud of his efforts," Asmussen said. "Glad he got into the race and got a chance to show who he is. I thought the winner ran a great race, and Lee did all he could do."
Corey Lanerie, riding Lookin At Lee for the first time, worked out a rail-hugging trip from the No. 1 post, flying on the far turn and into the stretch but unable to run down Always Dreaming. Lookin At Lee hasn't won since taking the Aug. 6 Ellis Park Juvenile but has raced since against some of the best horses in the country, including finishing second in Keeneland's Claiborne Breeders' Futurity (G1), fourth in the Breeders' Cup Juvenile (G1) and third in both Oaklawn Park's Southwest (G3) and Arkansas Derby (G1). Classic Empire, the 2-year-old champion and the Kentucky Derby's morning-line favorite, won the Breeders' Futurity, Breeders' Cup and Arkansas Derby.
"He gives you a lot of confidence," Asmussen said. "He just keeps coming. He doesn't hesitate. I thought Corey was a great fit for him and did a wonderful job. He got a dream run. He got his chance. Around the turn when he moved up and at the head of the stretch, I thought he was going to get there. Always Dreaming had a lot left and ran well under the wire."
Risen Star in 1988 is the last horse to finish in the top three in the Kentucky Derby after breaking from the No. 1 post. He went on to win the Preakness and Belmont Stakes.
Casse made it clear that he is seriously interested in taking Classic Empire to the Preakness, but cannot commit just yet because of the condition of the eye, which was three-quarters shut Sunday morning.
"A lot of it is just going to be how quickly his eye can come around. He also got cut up quite a bit yesterday," Casse said. "He looks a bit like Muhammad Ali after a rough night. We're just going to have to wait and see."
Classic Empire broke well out of post 14 under jockey Julien Leparoux, but a few strides into the race was banged into by McCraken and looked to take the worst of the chain-reaction incident.
"Believe me, after yesterday I'd like another crack at everybody because he had a trip from hell," Casse said. "We're going to have to see how his eye does. Eyes are funny. Some will be fine in 24 hours. Some take weeks. We're going to take it day by day."
Classic Empire started from post 14, the final spot in the main gate and McCraken had plenty of momentum when he struck him after after leaving post 15, the first spot in the auxiliary gate.
"Julien said he didn't know how he stayed up, he got hit so hard," Casse said. "I'm amazed. The crazy thing is that yesterday was probably the best race of his life, and he may have raced the entire race with one eye because that's probably when it happened."
Trainer Brendan Walsh said no decision has been made about Multiplier's status for the Preakness. The colt, a son of The Factor owned by American Equistock, is scheduled to work early Monday morning at Keeneland. Multiplier, off a maiden victory at the Fair Grounds in his third start, captured the 1 1/8-mile Illinois Derby by a head over Hedge Fund,
"I'm going to talk to the owners over the next few days," Walsh said by phone from New York. "It is an option to look at."
McPeek has been pointing Senior Investment for the Preakness since the late-running Discreetly Mine colt captured Keeneland's Lexington Stakes in his last start by a head over West Coast. McPeek, speaking by phone from Lexington, said Senior Investment's scheduled work over the weekend at Keeneland was postponed because of a muddy track until Monday. Channing Hill, who rode Senior Investment in his last three starts, will have his first Preakness mount. Hill rode in his first Triple Crown race when 17th in the Kentucky Derby aboard long shot Fast and Accurate.
"He's pretty well keyed up for Baltimore," McPeek said of Senior Investment, who is owned by Fern Circle Stables. "He's done extremely well since (the Lexington). I think he's got an outside chance. There's not that much separation from this bunch of 3-year-olds right now, from what I can see, other than maybe the winner yesterday. (Always Dreaming) was extremely impressive. He laid really close to a fast pace and he kept on going."