Midlantic tracks handle over $200 million in first quarter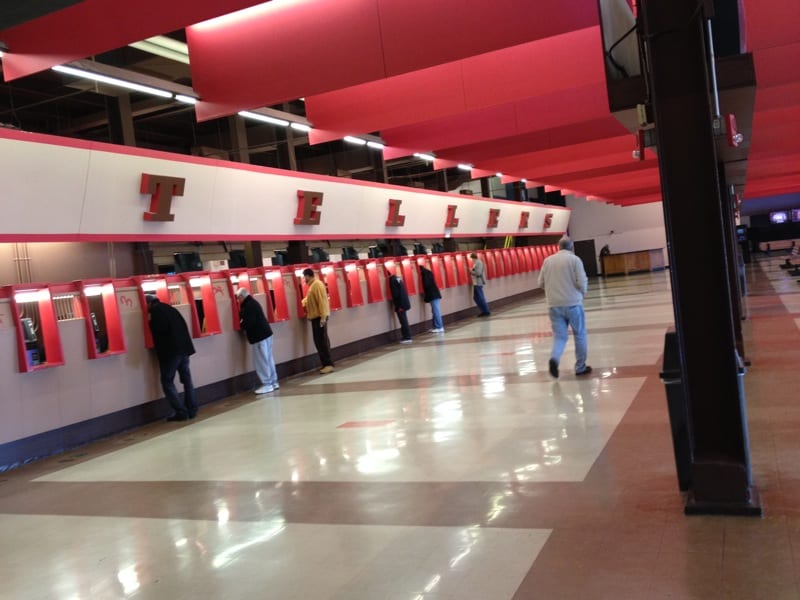 by Frank Vespe
With two additional days of live racing, mid-Atlantic handle rose by about three percent in March versus February, though the average declined by about one-half of one percent.
For the year to date, the region's tracks — Laurel Park, Parx Racing, Charles Town, and Penn National — have generated $230.8 million in total betting. That amounts to about nine percent of total national handle of almost $2.5 billion so far in 2017, according to Equibase.
All told, those four operating tracks handled over $78.8 million in March during 56 completed days of live racing. That meant an average daily wagering handle of a bit over $1.4 million. The gross handle figure was up 3.2 percent compared to February, while the average dipped slightly.
Laurel Park led the region with a daily average of $2.15 million, and its monthly haul of just less than $28 million was also the region's highest. The track's daily average was off less than one percent versus February but, on one more day, its total betting handle for the month rose by about $1.9 million. The track's monthly business was built more on consistency than big days in March; while February saw the track record a $4.9 million day, the biggest March day brought in around $2.8 million.
Hollywood Casino at Charles Town Races had the region's second-highest gross handle, pulling in over $21 million during 18 days of live racing. On two more days, and with an average 12 percent higher than in February, the track's betting business was up almost 27 percent in March versus the prior month. The average of $1,167,877 was well clear of last month's $1.036,147.
Parx Racing lost three days to weather and track concerns in March, and as a result, the Bensalem track ran just nine days. During those nine days, though, the track averaged over $1.8 million, about three percent above February. Its monthly haul of $16.2 million, on two fewer days, dropped by about $3 million.
Penn National's average for the month of February fell about 12 percent and was the region's lowest at $851,465. That led to gross handle, on 16 days, of $13.6 million, down about $900,000 from the prior month on one more day of live racing.
Nationally, handle in the first quarter was off by one percent versus 2016, with $2.473 billion handle the US racetracks. Wagering per race day was down 4.6 percent, and average field size was off by 4.1 percent.
The report covers Charles Town, Laurel Park, Penn National, and Parx Racing, as well as other tracks, including those in Delaware and New Jersey not currently holding live racing, and is based on Equibase figures.  Only completed race days are included in the handle statistics.
HANDLE BY TRACK
[table id=149 /]