Sinatra, Zimny, Katie Davis among "Off to the Races" radio guests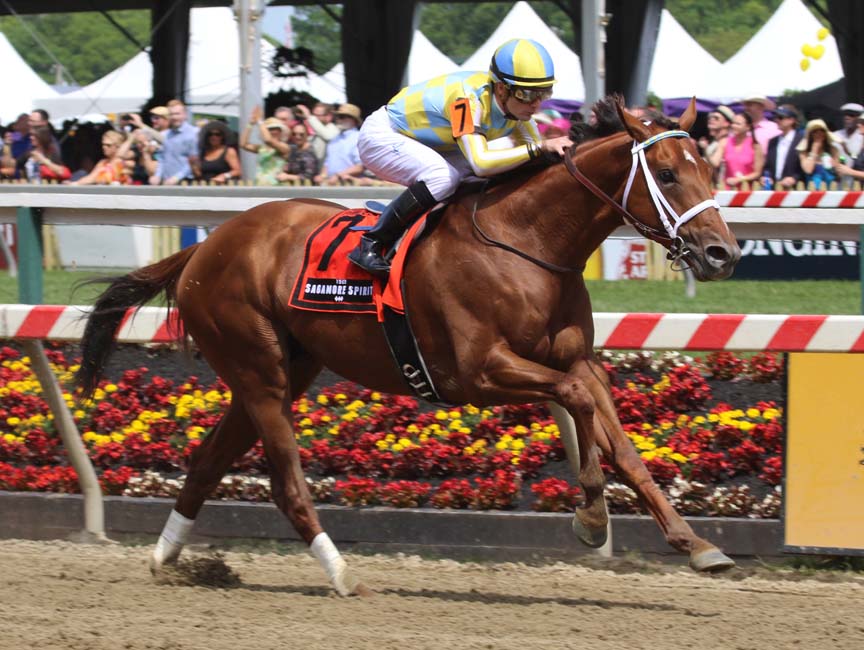 Noble Bird won the 2016 Pimlico Special. Photo by Laurie Asseo.
From a release
The upcoming edition of Off to the Races on The Racing Biz Radio Network features a quartet of guests sure to entice the casual — or not so casual — racing fan.
The one-hour program airs at 10:00 a.m. each Saturday on Richmond's ESPN 950 AM.  Additional stations will be announced as they come online. It also is available via streaming (see link below).
The show will focus on Thoroughbred racing and breeding around the mid-Atlantic region and across the country.
The guests include:
jockey Katie Davis, who won her first career stakes race last Saturday at Laurel Park, just a week after narrowly averting serious injury when involved in a spill at Laurel Park;
Maryland Jockey Club president Sal Sinatra;
Erich Zimny, Vice President of Racing Operations for Hollywood Casino at Charles Town Races; and
Derby Bill Watson, who will provide his handicapping acumen, focusing on Saturday's Spiral Stakes at Turfway Park.
Guests in prior weeks have included trainers Cal Lynch (El Areeb) and Graham Motion (Irish War Cry), as jockey Trevor McCarthy, and others.
"We're always on the lookout for the most interesting voices and issues in mid-Atlantic racing and breeding," said Frank Vespe, owner-publisher of The Racing Biz and host of the show. "We look forward to another week of sharing those voices with our listeners in Richmond and, via streaming, around the region and across the country."
CLICK HERE TO LISTEN LIVE AT 10:00 A.M. SATURDAY.