Of characters and near-misses: My day at the handicapping contest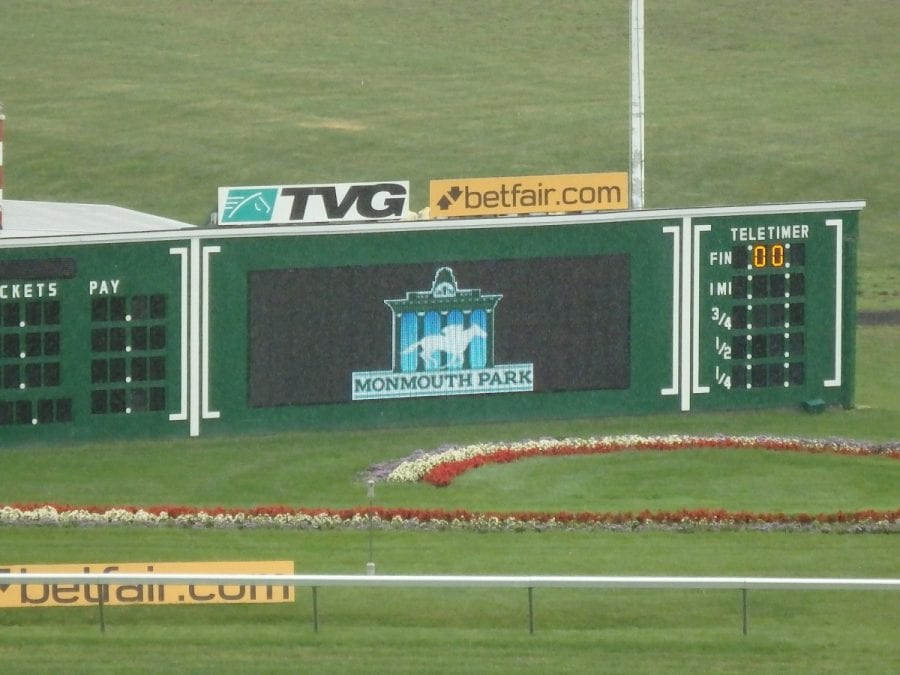 by Linda Dougherty
For the last several years, I've preferred to dabble in online handicapping contests [editor's note: The Racing Biz offers free monthly contests], rather than attend one in person.
There's something to be said for sitting at your desk, enjoying the comforts of home, without having to drive somewhere or risk encountering an angry patron, as was my luck at the last on-site handicapping contest I played at Parx Racing in 2001.
That day, I had the great misfortune of being assigned a seat that was next to one of the track's high rollers. He didn't like that contest participants were encroaching upon his sacred 'capping space, and neither did his girlfriend, a six-foot woman who looked like she could wrestle an alligator. After I refused to vacate the area, she shouted obscenities and hurled a chair at me, which resulted in a mad scramble by track management to defuse the situation peacefully.
But recently, I became intrigued by the NTRA's National Handicapping Championship contests, and decided to become a member for $50 a year. That led to my first contest in January (online through Horsetourneys.com) and recently my second, the betfair.com Simulcast Series Challenge #2 held at Monmouth Park March 11.
The entry fee for the SS Challenge was $100, plus you had to buy a tournament bankroll of $150, for a total of $250. The bankroll was on a debit-like card – insert it into any machine, plug in your four-digit PIN number, and bet a minimum of 10 races from Aqueduct, Tampa Bay or Gulfstream Park, with a minimum win, place or show bet of $15 per race. Cash prizes were awarded from 1st through 10th places, plus the top 15 finishers qualified for the SS Challenge Invitational at Monmouth April 29.
I was pretty happy that I could bet Tampa Bay and Gulfstream, since each had many turf races carded, and my normal handicapping appetite is for turf races only. Tampa Bay, especially, offered several tasty turf stakes with full fields thanks to its being Tampa Bay Derby day.
What I discovered during the course of the afternoon at Monmouth is that, despite my best-laid plans, it would have been better to throw caution to the wind.
I thought I'd start off slowly, wagering the minimum $15 on races I didn't have strong opinions on. But in the second-floor clubhouse Teletheater where I sat, there were serious students of the inner-track action at Aqueduct who jumped out to big leads early, several running up their bankrolls past $400 in the blink of an eye while I waited for the turf races at Tampa and Gulfstream to run. I also made the mistake of betting all my selected races early, instead of waiting to see what happened and adjusting my bets accordingly.
I hit my first race when favored Pretty Perfection ($5.00) won the 4th at Gulfstream, but the $15 win/place bet didn't add much to my bankroll. Next up was the 6th at Tampa Bay, which resulted in a washout when Aquaphobia finished fourth, taking my $20 win/place bet with him. In the 7th at Tampa I loved the Shug McGaughey-trained Profiteer, but he failed to win by a neck, and I lost my $40 win bet. In Tampa's 8th, I took a $20 win shot with 7-1 Avie's Mesa, who finished third.
In the 7th at Gulfstream, 8-1 Town Policy, whom I played lightly ($10 win/$5 show) since it was a dirt sprint, had the lead late but couldn't hold off heavily favored Prudhoe Bay. He did return $5.60 in the middle, again not adding much to my bankroll.
As the day wore on, I took whatever money I had accumulated on my card and plowed it back into later races. In Gulfstream's 10th, I wagered $40 win on 2-1 Brooklyn Bobby, but it was the Chad Brown firster, 8-1 Daddy's Home, who nipped him late at the wire. I am a huge Chad Brown fan, but was gun-shy about playing a debut runner heavily in a contest, especially one that seemed dead on the board. Lesson learned.
I did play Brown in the 11th at Gulfstream ($10 win), but his War Queen (IRE) finished third, as did the Tom Proctor-trained Compelled ($20 win) in Tampa's 9th. McGaughey's My Impression ($10 win) fizzled in Tampa's 10th.
At that point, with the contest leaders so far ahead, I knew the end was near for me. But I got a late boost when Pay Any Price ($12.00), whom I'd plunked $20 to win on, scored, yielding $120.00, where I finished the day. When I return for the SS Challenge #3 April 11, I'm going to change tactics and bet heavily from the outset.
Of course, adding to the day's excitement were the characters in attendance. I sat next to two older gentlemen from Long Island named Tom and Jerry (yes, actual names), who were so focused on their handicapping that they didn't even look up when the teletheater erupted with shouts and groans after a nasty homestretch spill at Laurel Park.
In direct contrast to Tom and Jerry's silence was a scruffy character named Randy to my right, who made me laugh out loud when he screamed into his old flip-phone as 4-1 Fifty Five rallied late to take the Florida Oaks. Randy also had an amusing phone conversation earlier when he bragged about the money he'd invested in Tampa's all-stakes Pick 5, which I estimated was nearly $1,000.
Visiting Monmouth Park in the winter was an unusual experience, especially seeing the infield and paddock covered with snow and the bare, stately, old paddock trees. Contest coordinator Brian Skirka and his team were extremely helpful to me and my many contest queries, and the free $10 lunch included with entry was a welcome perk. I'll never understand why my Italian hot dog came wrapped in a flour tortilla, but hey, at least the waitress brought ketchup.