Weekend wrap: March 13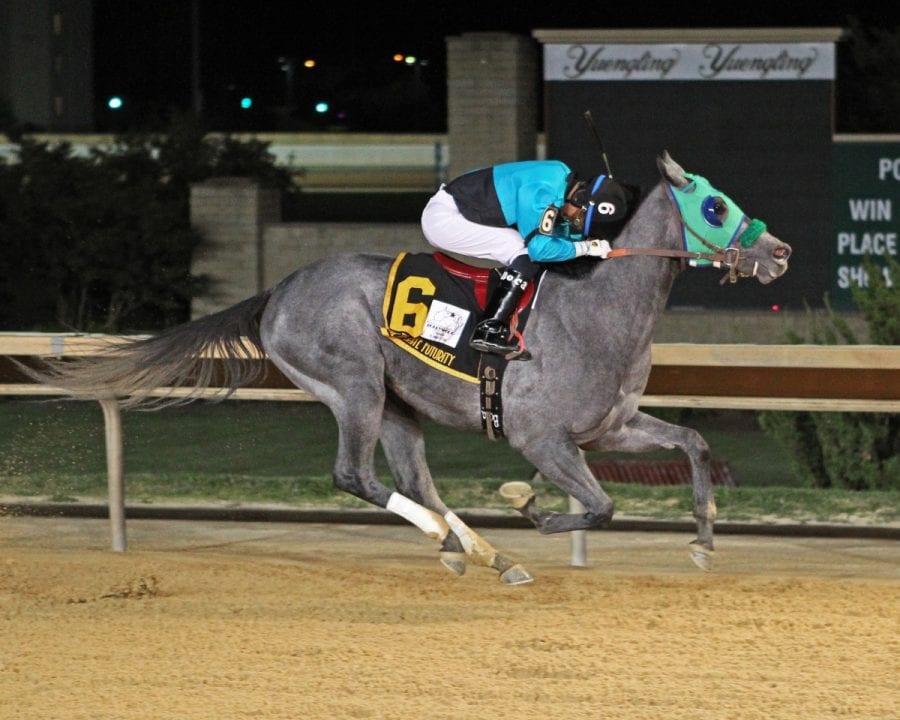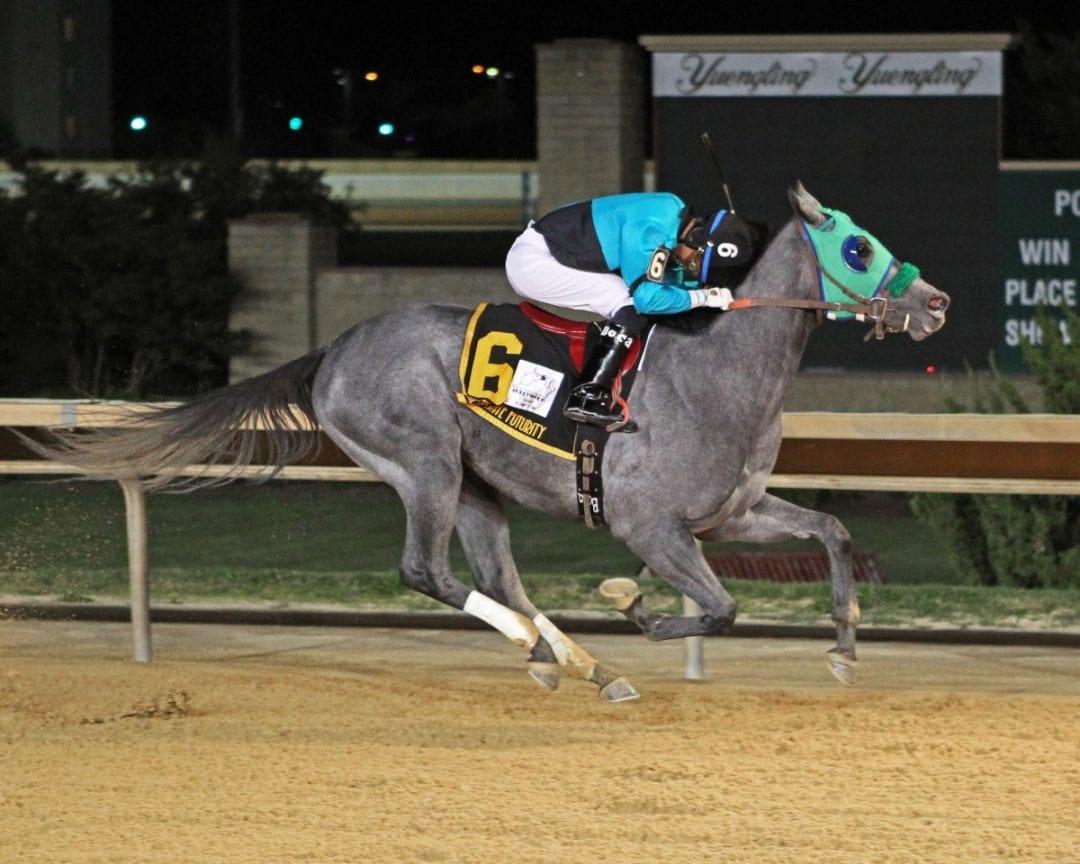 Check out our new feature! Now you can comment on an article anywhere the spirit moves you. Next to each paragraph or heading, you can click the little speech bubble which will have either a plus sign or a number in it. That will open up a comment box allowing you have your say. When you make a comment, it will appear both down at the bottom of the page, with all the other comments, and next to the sport where you left it, so that other readers can see what you had to say at the spot it occurred to you!
John Barleycorn in last year's Tri-State Futurity. Photo by Coady Photography.

Staff reports
Our weekend wrap: news and notes from the weekend's mid-Atlantic racing action.
Ready! Three-year-old Recruiting Ready returned to Maryland Friday to post a one-length victory in an allowance contest for sophomores at Laurel Park. The son of Algorithms, trained by Horacio DePaz for Sagamore Farm, won his debut at Pimlico last May impressively and then was twice the beaten favorite in graded events. On Friday,with Horacio Karamanos in the irons, Recruiting Ready fought off a stern challenge from longshot Liar's Dice.
New condition Maryland also debuted a new condition this weekend. On Saturday, Laurel Park carded a $40,000 maiden claimer — a race it often runs, with a $33,000 purse — but with a twist. Horses bred or sired in Maryland were permitted to run while waiving the claiming tag. In essence, it turns the race into a maiden special weight race for Maryland-breds, as well as a maiden claiming event. Saturday's race went to favored Le Weekend — a Maryland-bred Great Notion filly trained by Tim Keefe.
Sluggish It was slow going drawing entries at Laurel Park for the Friday, March 17 card. Originally scheduled to be drawn Sunday, March 12, the races did not fill, and entries were carried over to Monday, March 13. As of noon time Monday, entries were not yet up.
House call So far, 2017 has been very good, indeed, to four-year-old Dr. Tucker — and it hasn't been too shabby for Gary Williams, Jr., either. Dr. Tucker, a Great Notion gelding who's a full brother to 2016 West Virginia Breeders Classics Onion Juice champ Follow the Notion, won a Charles Town allowance Saturday by four widening lengths to give him two wins from two starts this year. Williams, who also bred and owns Dr. Tucker, has five wins from seven starts as a trainer this year and has been in the money in all seven starts.
John Barleycorn must… live! Three-year-old John Barleycorn continues to impress. The sophomore Spring At Last colt made his three-year-old debut Wednesday at Charles Town, shook off odds-on favorite Poseidon's Prize on the far turn, and romped to a 3 1/2-length victory in a $24,000 allowance contest. John Barleycorn, winner of last year's Tri-State Futurity, now has won three consecutive starts and three of four overall for trainer Jeff Runco and owner David Raim.
Canceled Parx Racing's Saturday card was canceled for weather-related reasons.
Them's the facts Enchanted Facts, a six-year-old Illinois-bred, is having quite a 2017 for herself. The El Medwar mare won an allowance/optional claiming event at Penn National Friday to post her fourth win in 2017 (and fifth straight overall). Enchanted Facts is tied — with Flaring Star — for the national lead in wins this year. Both runners are four-for-four. Enchanted Facts was claimed from trainer Tim Kreiser out of this win; she will move to the barn of Naoise Agnew.