Grams's outfit looks to outrun modest size
by Ted Black
On a 27-acre farm just outside of Charles Town in the neighboring town of Ranson, trainer Tim Grams and his wife, Judy, oversee a modest breeding operation with less than a dozen mares. Roughly two-thirds of them deliver foals each year that the local conditioner and the former local jockey both hope will hit the ground running and develop into something special.
Grams, who has saddled nine winners so far in 2017 and boasts 603 winners from 3,525 runners in his career with earnings rapidly approaching $12 million, has trained a bevy of talented local runners in the past. Those include Beware Of The Bop, a mare that won 14 of 29 starts and banked over $400,000; Shes a Caper Too, another mare that recorded 12 wins and nearly $300,000 in earnings from 78 outings; and Fancy Buckles, who won nine of 17 starts and earned almost $280,000 and performed well enough to warrant having a state-bred stake named in her honor.
While Grams admits that he may never have another distaffer as talented as Fancy Buckles, who won four stakes and was the beaten favorite in the Cavada on two occasions, he may have one that could prevail in the stakes race named in her honor on May 21. Moonlit Song, a homebred daughter of Fiber Sonde out of the Parker's Storm Cat mare Malibu Kitten, has won twice in four starts and will seek her third career score this Saturday in a one-turn allowance dash at Charles Town. If all goes to plan, it will set her up perfectly for the $50,000 It's Binn Too Long Stakes on April 22 and later the Fancy Buckles.
"We always knew she had ability," Grams said of Moonlit Song, who finished fourth in her career debut last fall before winning by four lengths in her subsequent start in 52.10 for the 4 1/2-furlongs. "She's raced well in all four of her starts to this point. We raced against Party N The Palace a couple of times, and we beat her once and then she came back and beat us the next time. But we learned something about that race and we made some changes with her, and then she came right back to win again."
After finishing fourth in her career debut last November 17, Moonlit Song gained command soon after the break in her next start on December 9 against maiden special weight foes and drew off to a four-length score in 52.10. She then finished second to Party N The Palace in her first allowance test on January 18, but the Grams trainee rebounded from that effort to handle winners easily on February 15 when she stalked Cuttin Edge Tech through the far turn then drew off in the lane to a seven-length score in 51.87 as the 6-5 choice.
"She trained well for that race and she came out of it really good," Grams said. "She's been doing well and we're excited to see what she can do [this Saturday] in that non-winners of three lifetime allowance. She will probably go straight from that race into the [It's Binn Too Long] stakes [on the Charles Town Classic undercard], and then we will probably aim her for the Fancy Buckles. The It's Binn Too Long is for straight three-year-old fillies, but the Fancy Buckles is for three-year-olds and up. But those should be her first two stakes."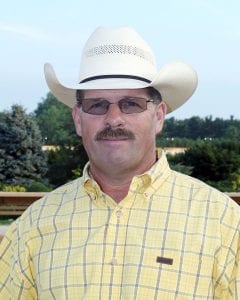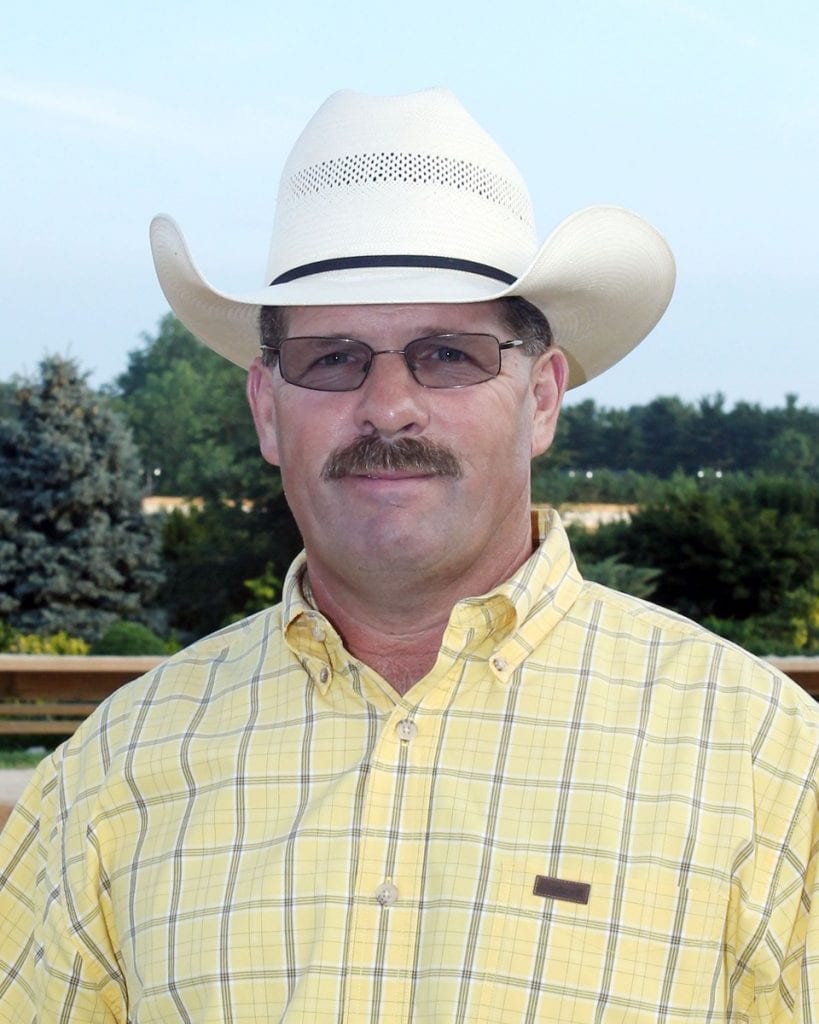 Grams and Wolfe, who won aboard 14 of 294 mounts and earned $60,000 in 1990, her lone year of riding professionally, consider themselves small-time operators in the local breeding market. With less than a dozen mare, Grams admits that he and his wife seek to get each one bred each season with the hopes that one or two of them will deliver a runner as talented as Moonlit Song.
"We don't have a big operation, but we like to look for the best crosses and the best value for stallions for our mares," Grams said. "There are a lot of good stallions right here in West Virginia, including some that [John] McKee has and others that Mr. [James W.] Casey has and others at O'Sullivan Farms. We've also looked to send mares to Maryland at Shamrock Farms and to Northview Stallion. We can't afford to pay too much for stud fees, but we like to take a chance every once in a while if we think our mare is a good cross with a certain sire."
It would be fitting if Moonlit Song were to score in the Fancy Buckles here on Preakness Day. Fancy Buckles' sophomore campaign included stakes tallies in the Cacapon Handicap, the Wild & Wonderful and the Ruth Funkhouser. She would later capture the Sadie Hawkins Stakes at age four, but victories in the Cavada eluded her twice when she was second to Sweet Annuity and again to Original Gold in the most coveted event for state-bred fillies and mares.
"She was very fast," Grams said. "She had a lot of speed and a lot of ability. Each year I thought she was right on target for the Cavada. But she got beat once by Sweet Annuity and then another time by Original Gold, who was also really good. I thought she should have won it both years, but one year we got a really bad ride and another year we got beat by Original Gold. She always tried, though. I think she missed hitting the board only once in her career. It's great that they have a race named for her each year and it would be really nice if we could win it this year with Moonlit Song."
After four outings, Moonlit Song is one win behind Fancy Buckles. But the Fiber Sonde filly could draw even with her this Saturday in an allowance race at Charles Town and then, as was the case with the prior talented Grams trainee, vault into stakes company for the first time with only five races under her belt.
"We'll probably go straight from Saturday to the [It's Binn Too Long] stakes next month," Grams said. "She seems to be doing well on that schedule. She's been training great since her last start, so we can go from that non-winners of three allowance into the first stakes and then try to come back one month later and go in the Fancy Buckles. But I really don't want to start thinking too far ahead. We'll have to take it one race at a time and hope she bounces right back and keeps getting better."