Big handle on Fritchie day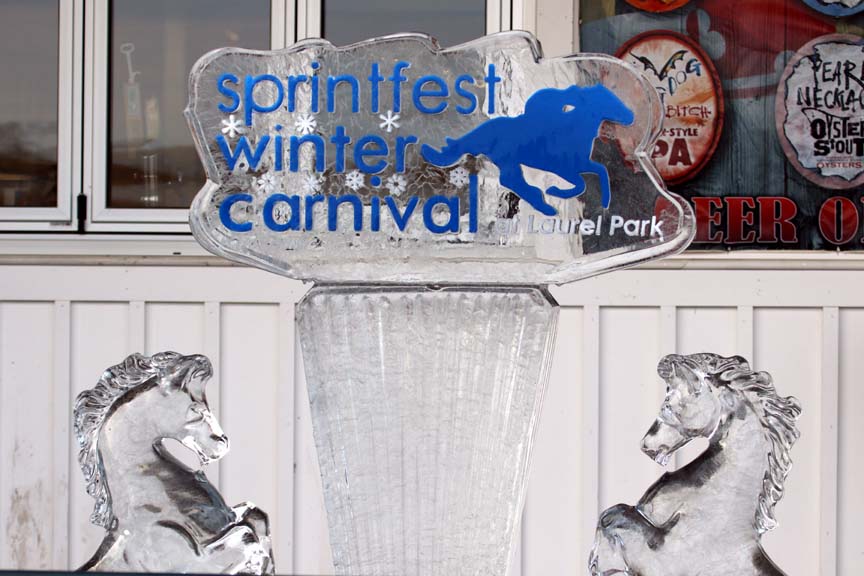 Photo by Laurie Asseo.
From a Maryland Jockey Club release
Laurel Park's Winter Carnival Saturday– featuring six stakes worth $850,000 including the $300,000 Barbara Fritchie (G2) and $250,000 General George (G3) – handled a record $4.928 million.
Last year the Maryland Jockey Club ran the Barbara Fritchie on Winter Carnival and the General George on the Monday after the Carnival. Total handle on Winter Carnival Day was $3.062 million while total handle on General George Day was $1.927 million.
"It was great to see so many people come out and enjoy the Winter Carnival on such a great day of racing," said Sal Sinatra, President and General Manager of the Maryland Jockey Club. "We decided this year to run the General George on the same day as the Fritchie and create a big day of racing and I think it worked. We witnessed some great performances on the track by our equine and human stars. We couldn't have done it without the great support of our local horsemen as well as those who shipped in to participate on this big day.
"We continue to see increases in handle and attendance on Maryland racing. We continue to see more and more people getting involved in the industry and betting this great product."