RMTC adds lab, issues glaucine guideline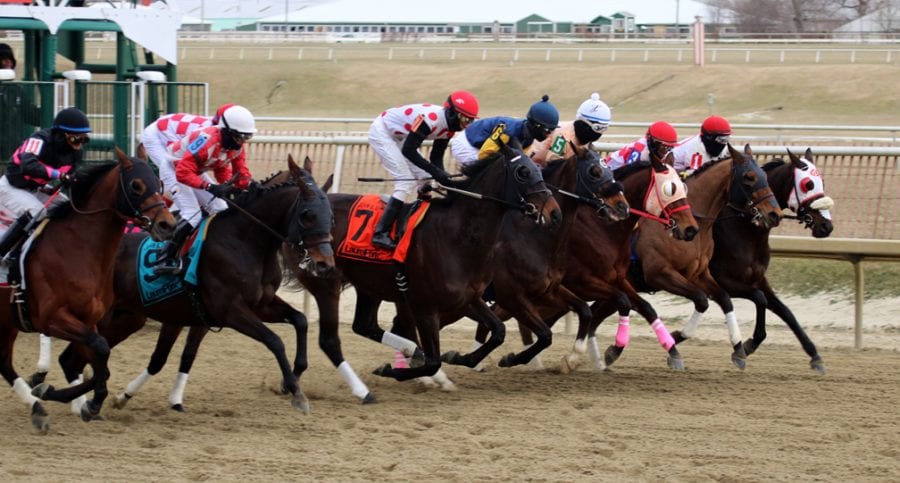 From a Racing Medication and Testing Consortium release
The Racing Medication and Testing Consortium (RMTC) board announced today it had granted Interim Accreditation to the University of Illinois at Chicago Analytical Forensic Testing Laboratory at its February 6 meeting at Gulfstream Park in Hallandale, FL.
The laboratory is on track to become the ninth to receive full RMTC Laboratory Accreditation since 2013. The University of Illinois-Chicago laboratory performs testing of Thoroughbred and Standardbred samples for the Illinois Racing Board.
With the addition of the Illinois laboratory, the group said that RMTC-accredited and soon-to-be accredited laboratories are now responsible for the testing of samples for 30 of the 34 pari-mutuel racing jurisdictions in the U.S., including: AR, AZ, CA, CO, DE, ID, IL, IN, KY, MA, MD, ME, MI, MN, MT, ND, NE, NJ, NM, NV, NY, OH, OK, OR, PA, TX, VA, WA, WV and WY.
"We are pleased to see another laboratory in our sport working to meet the RMTC Laboratory Accreditation standards for testing expertise and proficiency," said RMTC Chair Alex Waldrop. "RMTC Accreditation ensures that laboratories can consistently and reliably detect a wide variety of substances at low concentrations, which is a key to providing a racing product in the U.S. that is safe and fair."
The board also heard a report and recommendations from the RMTC Glaucine Task Force. Glaucine, which has recently been identified in a number of post-race samples, is marketed as an anti-tussive (cough suppressant) and can have hallucinogenic effects at very high doses. No glaucine-containing products are FDA-approved in the U.S.
The task force reported that glaucine is not only present in some bulk shavings but is also available in injectable forms online. In shavings, it is a result of the presence of the tulip poplar tree, which contains a number of plant alkaloids – two of which are asimilobine and liriodenine. One or both of these alkaloids have been identified in all samples of shavings tested that are positive for glaucine.
Because of glaucine's presence in bedding, a horse could ingest shavings prior to a race that could potentially result in a laboratory finding. This potential for inadvertent exposure, as well as intentional exposure, indicates that the simple use of a screening limit alone would likely not be sufficient in controlling the substance.
Therefore, the following testing recommendations were issued for glaucine:
500 picograms/milliliter interim screening limit;
Penalties: above 500 picograms/milliliter and below 1 nanogram/milliliter – warning; above 1 nanogram/milliliter – Class B Penalty; and
Horsemen should consider removing horses from bulk shavings at 24 hours pre-race to avoid the possibility of a finding for glaucine
The RMTC's Scientific Advisory Committee (SAC) reported on the results of a 2016 RMTC-conducted DMSO study funded by the American Association of Equine Practitioners (AAEP). It was requested that RMTC determine a withdrawal recommendation for intravenous use of medical grade DMSO. Various samples from 30 horses tested by practicing veterinarians in Kentucky, Florida and California were analyzed.
RMTC's guidance to trainers is as follows:
At 24 hours post-administration, 30/30 horses exceeded the 10 micrograms/milliliter threshold
At 48 hours post-administration, 30/30 horses were below the 10 micrograms/milliliter threshold
The highest concentration observed at 48 hours was 1.02 micrograms/milliliter
Other medications administered during the sampling time were banamine, phenylbutazone, furosemide, methocarbamol, dexamethasone, procaine penicillin, ponazuril, carbocaine and gentamicin
The RMTC SAC also issued an important advisory on Levamisole, which metabolizes to aminorex and is often used as an immune-modulator in the treatment of equine protozoal myeloencephalitis (EPM).
The RMTC consists of 23 racing industry stakeholders and organizations that represent Thoroughbred, Standardbred, American Quarter Horse and Arabian racing. The organization works to develop and promote uniform rules, policies and testing standards at the national level; coordinate research and educational programs that seek to ensure the integrity of racing and the health and welfare of racehorses and participants; and protect the interests of the racing public.