Marabea looks for hat trick in Nellie Morse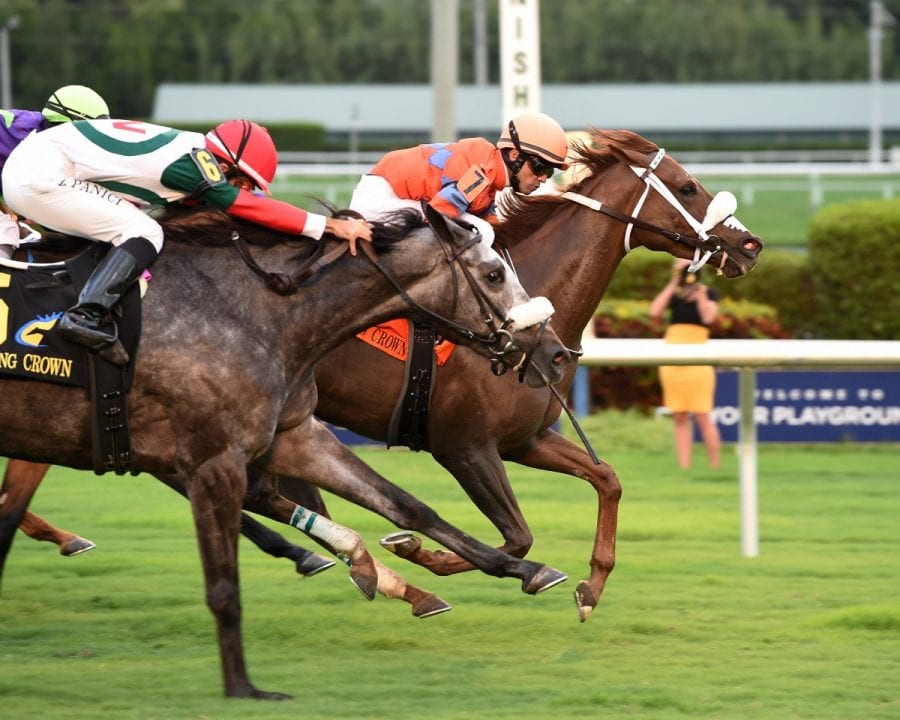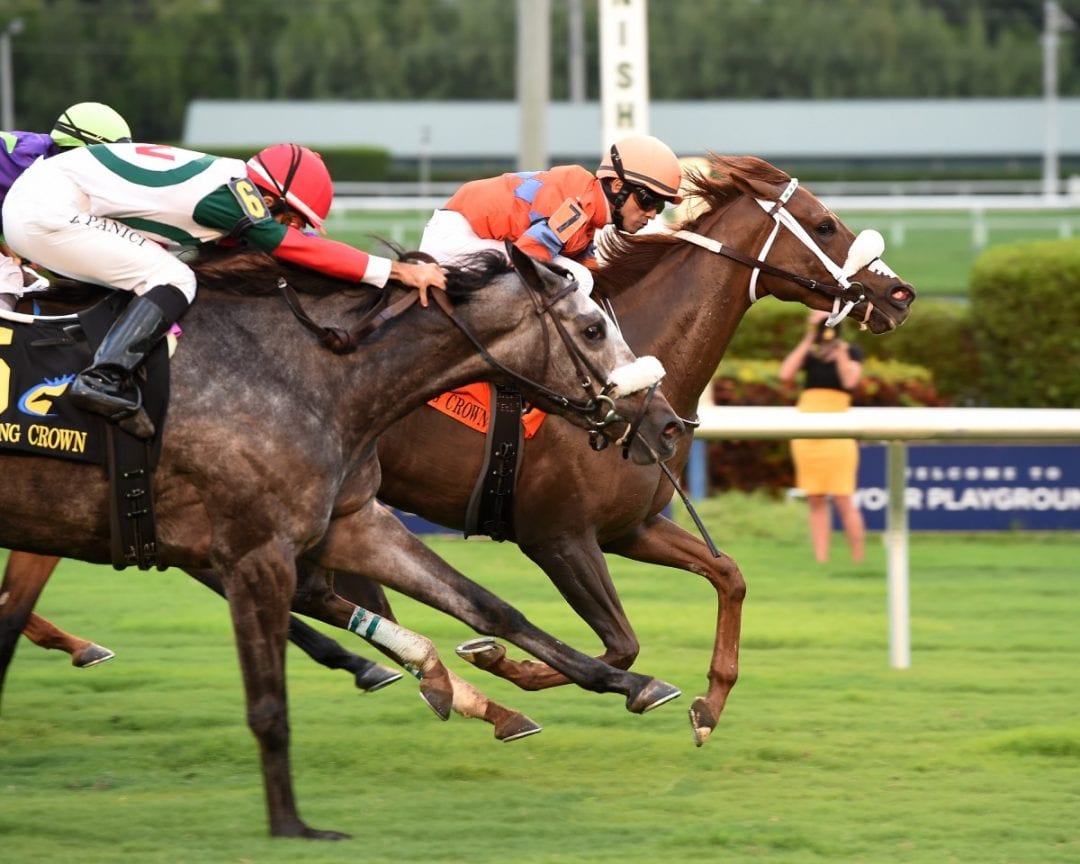 Marabea won the Claiming Crown Tiara. Photo by Leslie Martin.
From a Maryland Jockey Club release
Farfellow Farm's Marabea, unbeaten in two starts since being claimed last fall, goes after her third straight victory for trainer Lacey Gaudet in the Nellie Morse Stakes Saturday at Laurel Park.
The $75,000 Nellie Morse, contested at about 1 1/16 miles for older fillies and mares, has drawn an evenly matched field of nine.  Marabea is the 9-2 second choice, with Love Came to Town the tepid favorite at 4-1.
Marabea, a late-running 5-year-old mare rallied, to win the Claiming Crown Tiara Preview Nov. 6 at Laurel, one of Gaudet's three wins that day, then shipped to Gulfstream Park in South Florida to upset the $125,000 Claiming Crown Tiara by a neck.
"She's doing well. We kind of gave her a couple of weeks to recoup and she's been breezing well off that race," Gaudet said. "We kind of tossed back and forth about maybe sending her back down but with the weather and the travel and everything it's a little easier to stay home."
Though the Nellie Morse will be the first race on dirt for Marabea, who has a record of 5-2-1 and purse earnings of nearly $181,000 from 12 turf starts, she regularly trains over Laurel's main track.
"Even before she won in Florida we had talked about since we're here for the winter, trying her on the dirt," Gaudet said. "She's always trained well over the dirt and always breezed very well, and everybody always asks if she's run on the dirt because she gets over it so well. I know nice horses can do that regardless, whether they like to race on it or not. We're going to give it a try."
Gaudet said Farfellow picked out Marabea for her potential as a broodmare but her success on the track has kept her racing career going.
"The owners really picked her out. They like to claim broodmares and they've been gracious enough to give me the opportunity to run these mares that they claim a few times and see if it works out," she said. "If it does, great, we keep running them. If not they usually take them home and buy and sell them in the sales as broodmares.
"She's been fun to have in the barn and clearly her record has kept her in training," Gaudet added. "Right now she's already proven herself as a grass horse, so it'll just make her that much better on paper if she can transition to the dirt, too."
Stakes winner Mecke's Madalyn; stakes-placed Love Came to Town; Addibel Lightning, Alpine Sky, Bawlmer Hon, E Lizzy, Moon Virginia and Winter are also entered.